Things That Binds Us - Webseries
Webisode/Webseries
|
Non-Union
|
Pay: TBD, Pay based on funds raised. Copy, credit, TBD.
Project Description:
Casting "Things That Bind Us" a family drama web series. Synopsis: After a decade of animosity a family comes together to mend their differences and help raise their newest generation.

Director: Tevin Thompson
DP: Norman Luce
AC: Morgan Hamilton-Lee
AD: Shawna Khorasani.
Casting Dates: 6/29, 2019, 10 a.m. location available upon selection.
Call Back Dates: TBD
Shoot Dates: 9/28, 9/29, 2019
Location: San Francisco Bay Area, Local Hire Only.

Production States: "Currently, the project stands in the pre-production stage where I am working on securing funding for the initial costs of the project which is $112,000 and promoting the project via social media outlets and both televised and radio interviews. I am also securing funding by meeting with potential investors and once they see the complete, polished package, my aim is to secure enough to carry us through the costs. This includes additional production costs and payment for the cast and crew."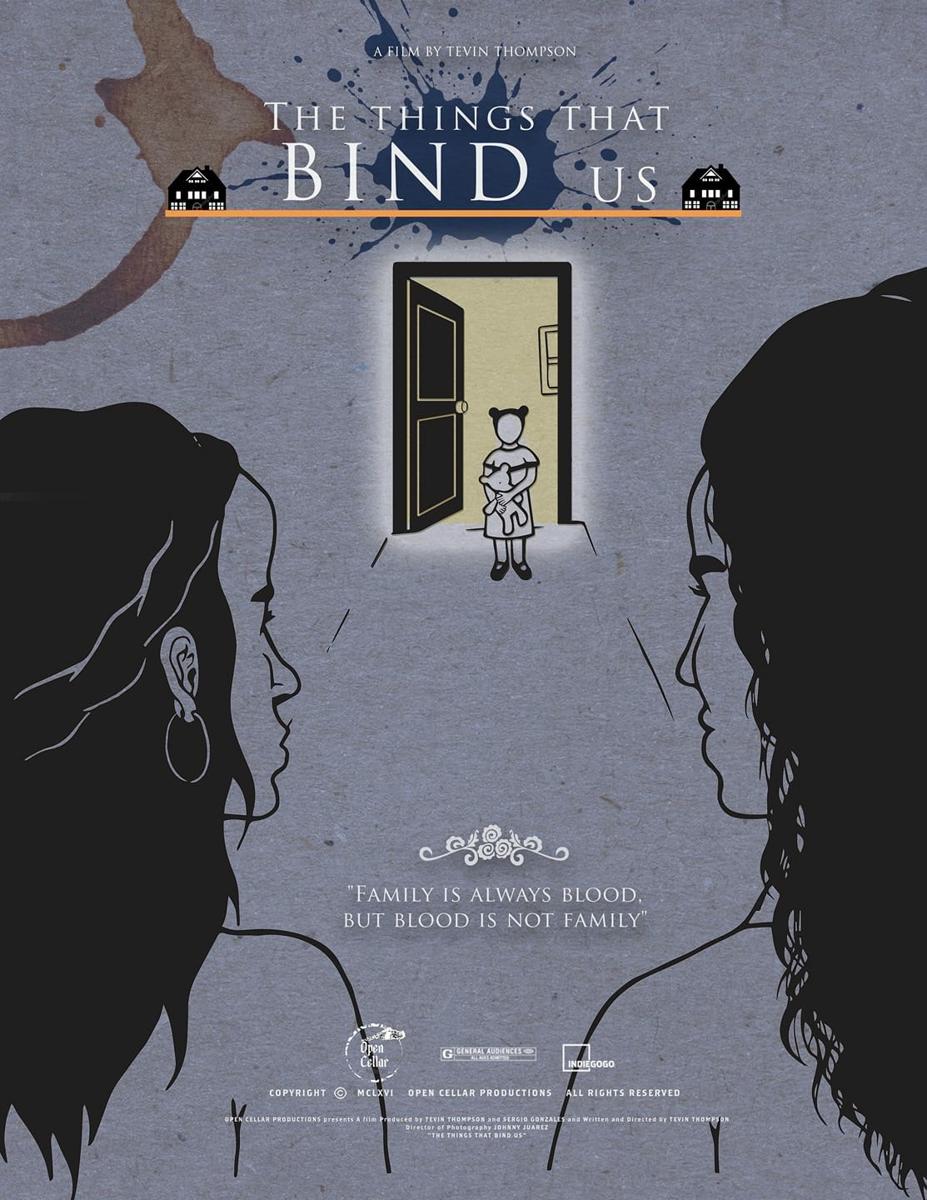 Seeking Talent From:
SAN FRANCISCO
Posted Date:
5/9/2019 2:07:31 PM
This Casting Notice is FREE for Anyone to Submit
To DirectSubmit to a Role just click the Role Titles below. You can choose the photo that best fit the role and write a cover note. You can also send the Casting Director a Self-taped video audition if required.

Please follow all submission guidelines or you may be blocked by the casting director. Example: Submitting for role descriptions you do not fit. You should always submit as soon as possible for the best chances of getting the audition.
LISA PARKS
|
Female
| African-American
| Age:
25 - 34
| Role Type:
Leading
|
Video Reel Required
Talent to portray Lisa Parks, who returns home from US Navy as a Nurse to reunite with her family after being away for sometime. In hopes to make peace with her distant sister Joann. Prefer Mid 20s.
ROMAN PARKS
|
Male
| African-American
| Age:
50 - 65
| Role Type:
Supporting
|
Video Reel Required
Talent to portray Roman Parks, the loving father of Lisa and Joann who is head of the family and wants to fulfill his late wife Evelyn wish and to bring the family back together. Prefer late 60s.
MARLO LEAKES
|
Female
| African-American
| Age:
35 - 45
| Role Type:
Supporting
|
Video Reel Required
Talent to portray Marlo Leakes, the aunt to Lisa and Joann, she is fun, independent, feisty, she returns home to deal with the broken promise she made to her late sister.
Consider Me
Use this link if you want to submit yourself to the Casting Director for consideration on any other roles that may come about or for future projects.