Need an Acting Coach for an audition or an LA Expert? Then, top LA Casting Director, Zora DeHorter is your dream coach!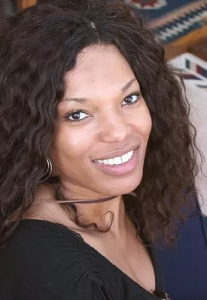 Coming from an acting background (grew up in London, England – studied at the "Guildhall School of Music and Drama", followed by lots of theatre. and now being a film, TV, commercial casting director in Hollywood gives me the skills to really be able to coach/advice/work with actors to get them ready/prepared for auditioning.
(Rate: $215 for 1 Hr. – Payment By PayPal. Please List Your Phone Number When Registering)
When payment is made we will coordinate the day and time with you and Zora.
About
Zora is a Nigerian born, British raised, Hollywood independent/freelance film, television and commercial CASTING DIRECTOR as well as a CBS TV Judge. Zora is also a member of the "Casting Society of America".
She has cast such films as Sacha Baron Cohen's "Ali G InDa House" (2002), "Species III" (2004), "Loving Annabelle" (2006) which won 10 awards including L.A. Outfest, Atlanta Film Festival, Paris Film Festival, Austin Gay & Lesbian International Film Festival; "Half-Life" won emerging director award (Jennifer Phang) at the Asian American Film Festival in 2008 as well as best feature Gen Art Film Festival in 2008, then in 2009 won jury award at the San Francisco International Asian American Film Festival. She followed that with "Sushi Girl" (2012) in which she cast Danny Trejo, Mark Hamill, Michael Biehn, Tony Todd, Jeff Fahey.
From 2002-2004 Zora worked in-house for MGM Television casting TV series "She Spies", "Dead Like Me" and "Jeremiah". She got to work with MGM again at the end of 2014 as a casting consultant on an MGM feature film entitled "Max".
End of 2014 Zora cast a pragmatic gritty urban tale about Latino gangs set in East Los Angeles called "I Am Gangster". This film proved to be a challenging yet gratifying experience casting sixty-six speaking roles predominately of Mexican descent mostly under the age of 18. Then she finished off the year with a martial arts themed feature "Insight" starring John Savage, Tony Todd and Keith David. In 2015 Zora had a wonderful experience working with Sean Stone (Oliver Stone's son) on 'Fury of the Fist and the Golden Fleece" and worked again with director Katherine Brooks ("Loving Annabelle") to cast her follow-up feature attaching Jill Hennessey to play the lead in "Lost In Time".
Zora also just completed four features "What is and What Should Never Be" starring Nichelle Nichols, "Red Sneakers" starring Adrian Paul and Erica Gimpel, "Nana's Pancakes" starring Vivica A. Fox and "Michael Vey" based on the Michael Vey books by Richard Paul Evans about a group of young teenagers who have special powers since birth that hold the fate of the world in their hands. Working with director McKay Daines, Zora cast predominantly Native American actors for the MOW "Shadow Wolves" about the true story of Native-Americans who work side by side NSA to infiltrate border crimes. "Shadow Wolves" stars Thomas Gibson, Graham Greene, Louise Lombard and Cody Walker.
In front of the camera, Zora was the protagonist in the 2005 award-winning documentary by director Veit Helmer entitled "Behind the Couch: Casting in Hollywood". Now, in 2019, Zora is on air as an EXPERT JUDGE in casting for CBS TV series "The World's Best" with host James Cordon and American judges Drew Barrymore, Faith Hill and RuPaul.
So 2019 continues to be an exciting time for Zora!
Zora has also made a name for herself as an ACTING/AUDITION COACH. She coaches actors as they prepare for auditions. Her clients have included Wale, Neil Dickson, Bert Belasco, Hannah Cowley, Oliver Trevena, Darren Darnborough, Terence Beesley, Samuel Caruana, Laura Vandervoort, Hakeem Kae-Kazim, Rodney Charles, Tony Okungbowa, to name a few!