In the olden days–like pre-1990–a typical actor's road map would include polishing your chops in high school and university-level classes and productions, doing some local community theater, and then hightailing it to either New York or L.A. to pursue your dream on the next level.
New York was for theater-oriented people; film and television actors went to Hollywood, end of story–or hopefully, the beginning.
These days however, in an age when the actor can self-submit and book plenty of work that way, and when actors self-taping their audition has reached a level of professionalism that some indie films have yet to achieve, it should be no surprise that the playing field has also expanded greatly.
Literally.
From "Breaking Bad" blowing up Albuquerque, to "True Blood" taking a bite out of New Orleans, film and television producers no longer feel bound by the old coastal anchors.
The latest boomtown where actors can find tons of auditions and castings in film and television is Atlanta. The region is booming in general and has been for over a decade, but lately the boom in television and film production is truly astounding. And the opportunities for the actor in Atlanta are booming too.
Of course, that doesn't mean it's just the wild west for actors. You might be able to stroll into town and book a co-lead in a film your first week there, but it's more likely that you'll have to pay some dues first, just as you would anywhere.
How to go about maximizing your chances of landing that dream role in the next "Baby Driver" or "Stranger Things," both of which shot in Hotlanta? Here are a few tips to help you polish your skill set and prepare yourself for the move South.
1. Up Your Audition Game
While a plethora of opportunities for actors to audition for film, tv, and even theater may await in Atlanta and while the metro-area population may be less than half of that of L.A., you're not the first modern carpetbagger to have heard that there's acting gold in them there hills. So the first thing to do is going to be working on eliminating any bad audition habits you may have slipped into while working in the comfort zone of your hometown. Some examples include getting in your head, and not being prepared, but a big one to think about when relocating is making sure you're on time. Since so much is out of your control when auditioning, you've got to work doubly hard to make sure you are controlling what you can. Planning your route and waking up on time are a couple of those things. Also, when trying to crack into a new market where no one has seen your work before, it's important to make a big splash at every audition you attend. Make sure they remember you–in a good way! Be adventurous in your choices, have fun, and most of all, take steps to build your actor's confidence despite being in unfamiliar territory!
2. Headshots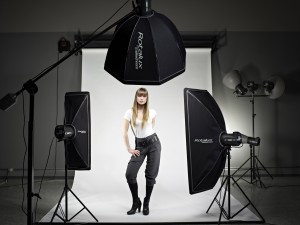 If you're at the stage of your career where you're considering making a move to another city to pursue new opportunities, that probably means you've been around the block a couple times. And if you're like most actors, that probably also means you've been flogging the same old headshots around for quite a while. Hey, you're starting a new life in a new city–why not start completely fresh with a whole new set of headshots while you're at it? Taking the perfect headshot is tricky, but it's not impossible to achieve. And admit it, you're ready for some new ones anyway, right? Here's another secret: every casting director wishes you'd make some changes to your headshot too. So have something you can be proud of when meeting a whole new set of CDs, directors and potential agents. Don't forget too that a video calling card is just as important as a headshot in this day and age. Make sure your actor's demo reel is up to snuff before you take off. And as you are putting your reel together, don't be afraid of watching yourself act on video as a way to self-critique and thus improve your craft.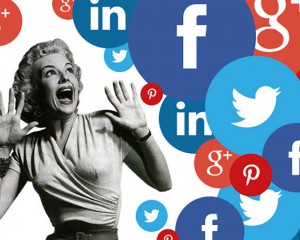 Of course, actors get into acting for the love of the craft. We love to play other people; we love to explore a range of human emotions and people like us–as well as those who are very unlike us; we love to perform. But let's face it: if you're going to make a living in this business you're going to have to treat it as a business. That means that while you hone your craft by continuing to take classes and workshop audition pieces as well as your own material with your actor's group, you're also going to have to market yourself–especially if you're about to be the new guy on the block in the Peachtree City. Enter social media for the actor. The beautiful thing about it is you can already be making an impact on your new location in the Deep South before you ever even buy your plane ticket! For instance, there are tons of Facebook groups dedicated to actors in virtually every city, and Atlanta is no exception. Start building your network now. Reach out to a new agent or two and see if they're open to a meeting. Most of all, take some time to really hone your social media game. Work
on building your brand the right way across a variety of social media platforms, and always make sure you try to connect with like-minded actors who are already established in Atlanta. Heck, you can start making sure casting directors never forget you before you ever set foot south of the Mason-Dixon line by simply picking up the phone and asking if they do general interviews or if they're accepting headshots. Worst case scenario: they tell you no. Remember too that there are a number of must-have apps out there for the hardworking actor that will make your transition to a new city much more smooth.
Look, the bottom line is if you are considering a big move like going to Atlanta to further your acting career, then you already have the necessary confidence in your chops. And Atlanta is a great place that is universally loved–plus it's chock-full of acting audition opportunities! It's just a matter of smoothing the way for yourself as best you can and avoiding common errors–and hitting the ground running! So get out there with confidence, build your network, and break a leg!