Actor Amy Manson plays one of the most interesting characters in HBO's original series, The Nevers. Being in all of the episodes certainly makes for a grueling schedule. That, coupled with Amy's desire to always do her best to bring a character to life, comes with sacrifice.
We always hear people asking, "How do you balance work with home life?" Well, guess what, actors? When you're passionate about something, as Amy is with her work, there is no balance… not in the beginning, anyway.
As a now seasoned actor, having 15+ years in show business, Amy Manson discusses her early years of pounding the pavement with enthusiasm, working round the clock and how that's affected her mental health.
Photo Credit TJ Manou
Your recent project is for HBO's The Nevers, where you play a character called Maladie. What attracted you to the role? Tell us about your audition process.
What attracted me to the role of Maladie from the offset was the character description. I thought the challenge arose to give weight and truth to such a complicated woman who was clearly struggling with multiple personalities and her mental health, or so I thought. The language she spoke was in jibes and riddles, which fascinated me. I felt that something awful was plaguing her from her past to make her this way. I worked on the one scene I was given for audition purposes (that I received via my UK agent who also forwarded all the relevant information for the meeting). I went to work picking apart the words and this character's mind. I auditioned in person (pre-Covid-19) and got one call-back to meet the creator, Joss Whedon, and casting agent Nina Gold. It was a very relaxed meeting because I think Joss knew what he wanted and, on this occasion, I brought that to life. Usually, a final recall would entail a screen test and a lot of producers in the room, but HBO put all their trust in Joss' vision and let him decide. I always audition 'off book' so I can play with character choices instead of worrying about the next line. If you know the lines you can think like the character and so be her in the moment to react. Plus, what else am I going to spend my time doing if it's not fighting for the roles I want?
You knew you wanted to be an actor from a young age and here you are, still living your dream. What type of hard work and dedication did you put into making acting a full-time career? Did you ever do other types of work to help you financially?
I am certainly still living my dream and I'm grateful every day for that, but the dream is the whole encompassing process of trying and failing and trying again and sometimes being okay with having to let things go. That's also a huge part of the job of an actor, picking yourself up after a 'no' answer and understanding it wasn't a rejection based on who you are but of you not fitting the world of the show. You're not going to be right for every job, so fight for the ones that you feel in your heart that you are right for.
Whilst preparing for roles, I regret that I've sacrificed a lot of family and friend time over the years especially whilst preparing for roles. I usually put my life on hold when I'm preparing for a role which I don't think has been the healthiest option mentally, over the years.
I held down three part-time jobs whilst at drama school to help pay for my rent and tuition fees and I continued some of these jobs posting graduation, even though I was doing as they say 'proper' acting work. I just love to work, and no job has ever been too small in my mind. I learn so much from each production I am blessed to be a part of.
The hard work never stops. The grind never gets easier, but that's the beauty of inhabiting someone else's mind – learning so much about yourself as a human being and your resilience as an artist to the craft.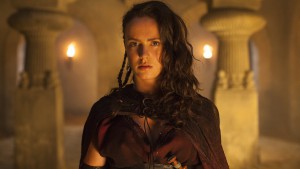 You've done your share of acting in sci-fi / fantasy such as Once Upon a Time, Atlantis and Legacies. You also did a horror flick called Doom: Annihilation. These genres tend to have very devoted fans. Did you ever imagine when you were thinking about being an actor that fans would want to know everything about you? Please share one or two fan stories.
I enjoy bringing light to people's lives through the medium that I have access to, especially after this year of no human contact.
I'm yearning to organize some comic cons for the future so I can meet the fans and celebrate the birth of such special stories and shows that I've been a part of. It brings me a lot of joy knowing people can escape to worlds that I have helped create. The OUAT (Once Upon a Time) family certainly are the biggest fan base of any show on the planet! I think they are dedicated to the cause and very protective of their show and characters.
Besides big production TV & Film, you've also done independent films, such as Real. What differences are there for you as an actor between large productions and indie films?
I think independent films are crucial to the integrity of what it means to be an artist. I love mixing the size and scale of projects. No two projects are ever the same. The cogs of the 'machine' work in the same way but the people who turn them are always very different personalities. I like mucking in as an artist and often don't like the hierarchical model of bigger studio TV or film sets. Sometimes more money doesn't necessarily mean more productivity.
I am fortunate enough to always have a trailer or a dressing room to prepare in for each role. What I've loved about The Nevers is that every head of department is at the top of their game and I admire the specificity of costumes and make up looks and especially what Gemma Jackson [the production designer] has done to create the world of the show through her visionary expertise. She has left no stone unturned in her pursuit of Victorian England on acid!
As a production we had the luxury of having six weeks to film the first episode, however, the norm of episodic film making is 12 days for one episode. On smaller budget productions you don't have that luxury of time, but I often find that with passion projects, I tend to go above and beyond and create the time in my spare time and evenings to talk to the directors or producers about my character and character choices. You can make time if you want to.
Are you a member of any actor unions?
I am a member of the union Equity in the UK and have been since I left drama school. Equity are constantly fighting to make sure there are no gaps in gender equality, racial equality and pay equality.
A union is a protection against production companies having poor working conditions and pay. They are there to make sure all production companies are adhering to the rules of play. I think it's of an advantage to be a united front within this film world.
You've done screenings and Q&A's for films. Are you given any protocol as to what to expect when doing a Q&A?
I have recently finished my first press junket which entailed over 100 Zoom interviews for global press. You are always given rules or guidelines about what to say and what not to say to press and that's always regarding future storylines. No one wants to give the game away too early. I find these a lot of fun. It's rewarding to talk about things you've poured so much of your heart and soul into and it's nice to have that appreciated.
What exciting projects do you have on the horizon that we can look forward to?
I am a part of Pablo Larraín's next film, SPENCER, about a moment in time within Princess Diana's life story. It's a very exciting script and team.
You lost a family member and have actively championed the importance of looking mental health. How did this change *your* life and the way you see things? Are you able to draw from this experience when you're acting?
Over the last two years of playing on and off the field as Maladie, I have definitely come to appreciate that I have to look after my mental health as much as I do my physical well-being. Maladie is operating 90% of the time in a state of hypomania and that is exhausting to live. She has definitely taken a toll on my body and mind because I'm entering into somebody else's psyche and Maladie's is acute psychosis. I am a big advocate for Mental Health awareness and like to think that I am helping in my own way to be a part of the discussion. It starts with nurture and nature and being kind, firstly to ourselves, but also our fellow woman. I am of the mindset that a problem shared is a problem halved.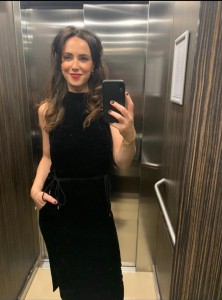 Anything else you want to say?
I have this quote written on a piece of driftwood and I would say to any aspiring actor to always make bold choices because whatever outcome, you can only learn from it:
'If you don't risk anything, you risk even more.'
SOCIALS: