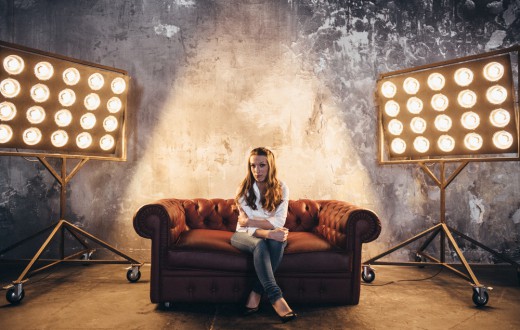 For over a decade, Steve has been involved with finding and booking diverse union and non-union talent for Commercials, Web, Branded Content, AR, VR, Print, Voice Over, Film, TV Music Videos,
...
In this class, you will learn various approaches in how to master your Scene and Monologue technique to get you prepared and confident for your auditions! We will focus on the
...

Barry is a 35 year veteran of commercial casting, and owner of the legendary Herman & Lipson Casting. He's cast THOUSANDS of commercials from top brands worldwide such as: Olive
...
Acting Advice and News from Entertainment Experts
Each week, NYCastings.com publishes acting advice from industry professionals such as: Casting Directors, Agents, Directors, Producers and Drama Teachers. NYCastings also has Celebrity Interviews, Acting Advice and How-to articles.
NYCastings /DirectSubmit lets Actors, Models, Singers & Dancers (Kids to Seniors) DirectSubmit themselves to Film, TV, Theatre, Commercial and Print Casting Notices. We also list talent Agencies, Modeling Agencies, Talent Managers & Casting Directors in our Agents Directory.
Union & Non-Union Casting Notices – SAG-AFTRA, AEA, Non-Union
Find 2019 Casting Notices in New York, Los Angeles, Atlanta, Chicago, Seattle, Austin, Huston, Miami, Orlando, Knoxville, Nashville, North Carolina, South Carolina, Washington DC, Philadelphia, Detroit, Boston, Las Vegas, San Francisco, San Diego, New Orleans, Connecticut, and other states.
Casting Directors can find: Actors, Models, Dancers, Singers, Voiceover Artists, live acts, Circus, Brand Ambassadors, Improv Troupes and Real People.