In this series, I will break down every acting nominee for the 2023 Academy Awards, one category at a time. This series will not attempt to predict the winners, nor will it declare that anyone "should" win. It is a breakdown and celebration of each performance and why they deserve to be recognized. Each article will also mention one eligible 2022 performance which was not nominated but is also worth discussing. Some of these breakdowns will mention plot points from the films, so beware of spoilers. 
The 2022 nominees for Best Actor are: Austin Butler, Elvis; Colin Farrell, Banshees of Inisherin; Brendan Fraser, The Whale; Paul Mescal, Aftersun; and Bill Nighy, Living. Another performance worth mentioning is N. T. Rama Rao Jr. (also known as Jr NTR) in RRR. 
Austin Butler
Film: Elvis
Role: Elvis Presley, a successful singer dubbed the "King of Rock and Roll."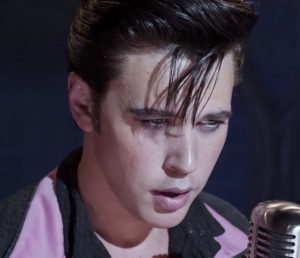 Background: This is Austin Butler's first Oscar nomination; for his role as Elvis Presley, he has also won a Golden Globe and a BAFTA. Butler's career started as a teenager on TV shows for Disney Channel and Nickelodeon. Despite being known for lighter fare such as comedies and teen dramas, his role in Quentin Tarantino's Once Upon A Time… In Hollywood showed the world another side of him as a performer. However, his role as Elvis has opened up a whole new world for his career. He described the part as "the most intimidating thing I've ever done. I honestly didn't sleep for about two years."
Why he deserves to win: It's usually hard to judge a performance, which can be measured in 100 different ways, each of which are subjective. However, when someone plays a real-life figure, we have a tactile metric to judge them by: were they accurate? That works to Austin Butler's benefit, as his performance as Elvis Presley is extremely convincing. He vanishes into the role, capturing the voice and mannerisms of the King to perfection. He is also able to show off his range, as the story of Elvis follows him from life to death, including all the highs and lows along the way. Butler must sing, dance, be vulnerable in emotional scenes, and transform into an aging Elvis as he deteriorates through the last leg of the film. There's not much more to say about it; personally, I'm critical of Elvis, but even I can't deny that Austin Butler rose to every demand of the titular role. He's the best part of the film. 
Colin Farrell
Film: The Banshees of Inisherin
Role: Padraic, a naive Irishman being snubbed by his best friend (Brendan Gleeson). 
Background: After almost 30 years of his successful career, Colin Farrell has snagged his first Academy Award nomination. For his role as Padraic, he has also received countless critics' awards. Many pundits have painted this year's Best Actor race as a 3-man contest between Farrell, Fraser and Butler, with Farrell's edge being his popularity with critics. He's also got the "it's about time" argument on his side, having the most iconic roles over the years out of the 3.
Why he deserves to win: While his 2 biggest competitors are lauded for their transformative performances, there is something refreshingly grounded about Farrell's performance. Not only is his character pretty much just a normal guy, he's even using his natural Irish accent for the role. In this naturalistic performance, he is nuanced and vulnerable, evoking a variety of emotions in the audience from sadness to laughter. Padraic is a simple man who just wants the people around him to like him. Through the tough fallout of the film, he is forced to mature in a way. This transformation is a great demonstration of Farrell's range, and the audience's heart breaks as things get sadder for him. Overall, though, the best part of his performance is his incredible delivery of humorous one-liners; Banshees is one of the funniest films of the year, and Farrell does a great job leaning it with his earnest and heartfelt performance. 
Brendan Fraser
Film: The Whale
Role: Charlie, a reclusive and dangerously overweight English teacher.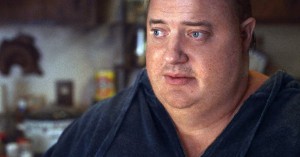 Background: Brendan Fraser has had one of the great comeback stories of the year. After gaining popularity for a variety of roles in the 1990s, his work slowed down. Over the years, he dealt with health issues, as well as the fallout from sexual assault committed against him by the former president of the Hollywood Foreign Press Association. However, his career has been revitalized in recent years, culminating in his first Oscar nomination for The Whale, which also won him a SAG Award.
Why he deserves to win: Brendan Fraser's role checks off all the boxes for an Oscar-winning performance. It's transformative; Fraser had to wear large prosthetics, which took hours to put on, in order to become Charlie. This transformation also required him to put his whole body into selling the character. It's extremely emotional; the character of Charlie is struggling with loss and has all but accepted his own death, with his only holdout being his broken relationship with his daughter. The entire role is extremely vulnerable, with many tearful scenes and one explosive scene in particular just screaming "Oscar winning moment." It is very engaging; since The Whale is based on a play, it all takes place in one location, and is reliant on Fraser and the rest of the cast to keep things interesting. Fraser manages this effortlessly, evoking strong emotions from the audience and commanding the screen in every scene. It shows range; Charlie behaves differently around different characters, giving the audience a glimpse at his fun side and his tragic side. Overall, Fraser excels in the role, presenting a three-dimensional character that the audience feels deeply for. 
Paul Mescal
Film: Aftersun
Role: Calum, a young and troubled single father on a vacation with his daughter (Frankie Corio).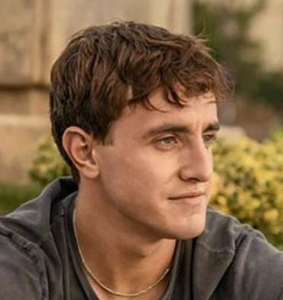 Background: Aftersun is the quietly profound feature film debut of writer/director Charlotte Wells. It's a beautiful film, and it's exciting to see the Academy give the project some recognition. Paul Mescal plays a father on a trip with his daughter. The whole film has a very nostalgic feel and uses devices like home video footage to make it feel like a memory. At age 27, Mescal is the youngest nominee this year across all 4 acting categories. Beginning his career in the theatre, then gaining more fame for his role in Normal People (for which he won a BAFTA), Aftersun is only Paul Mescal's third role in a feature film, ever.
Why he deserves to win: Paul Mescal and his child co-star, Frankie Corio, spent time at a resort prior to production to help make their dynamic more authentic. This is likely one of many reasons that the film feels so natural. The tone of the film is very slice-of-life, with each of the characters appearing extremely real. The slow-burn directing style leads to many long, uncut shots of the characters, giving the performers nowhere to hide. It's challenging to be so immersed and vulnerable in long scenes like that, but Paul Mescal makes it look easy. His charisma is a big part of why Aftersun remains engaging throughout. His vulnerable and captivating performance is a masterclass in restraint. While "big" performances often do well at awards shows like this, he deserves a nod for being the most grounded of the 5 nominees. 
Bill Nighy
Film: Living
Role: Mr. Williams, a British bureaucrat searching for meaning after a terminal diagnosis.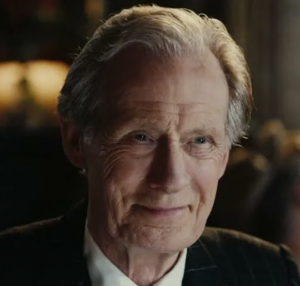 Background: At age 73, revered actor Bill Nighy has earned his first Oscar nomination. Previously winning two BAFTAs in 2004 and a Golden Globe in 2007, Nighy received nominations in 2022 across the three main precursors to the Oscar acting awards: Golden Globes, BAFTAs, and SAG Awards. While he hasn't captured a win at any of those ceremonies, he has cruised to a nomination by the Academy for his role in Living, a British remake of Kurosawa's classic film Ikiru, which was inspired by Leo Tolstoy's The Death of Ivan Ilyich.
Why he deserves to win: Even though Living can't live up to its source material, it is quite capably helmed by Nighy, who delivers a touching and sentimental performance. When Mr. Williams is first seen, he appears to be the embodiment of the suffocating bureaucracy of the institution which he manages. While his terminal diagnosis instills him with a desire to buck that life for something more fun, he has no idea how to have fun. It becomes increasingly clear that he is actually a quite caring person, and he becomes warmer throughout the film. Nighy does an excellent job capturing the awkwardness of an old man who, despite being an expert in his professional life, must ask younger people for advice on fun, which he knows nothing about. Needing help, especially with something that could seem silly on the surface, puts the man in a very vulnerable position. Bill Nighy's emotionally rich performance contains several especially powerful moments. However, it's the overall vibe created by his understated delicateness which makes the audience want to give him a hug. It's a great thing that he was able to finally get this Academy recognition! 
N. T. Rama Rao Jr.
Film: RRR
Role: Komaram Bheem, a tribal leader who fights against British rule in India; a fictionalized version of a real revolutionary leader of the same name.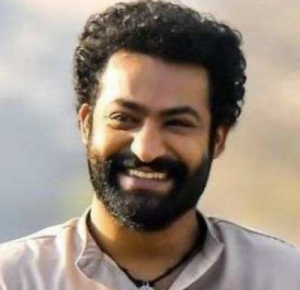 Background: Starting his career as a child actor, Rama Rao Jr. has blossomed to become one of the highest-paid Telugu film actors. With the global success of RRR, his highest-grossing title to date, he has gained notoriety around the world. RRR is the second highest-grossing Telugu film of all time, and a Hindi dub released on Netflix helped spread the film's popularity, becoming the first non-English language film to trend for 10 or more weeks on the platform. After RRR was not selected by India to represent the country at the Oscars, the film was only able to garner one Oscar nomination (Best Song: "Naatu Naatu").
Why he deserves to be mentioned: The leads of RRR are pushed to every edge of their range as performers throughout the film's 3-hour runtime. Rama Rao Jr. is able to effortlessly pivot between heartfelt emotional moments, hilarious comedic moments, mind-blowing action sequences, and incredible singing and dancing. His character is also living a double life; in order to infiltrate the city and help save an abducted girl from his village, Bheem takes on the false identity of a man named Akhtar. Due to this duplicity, he is faced with a complicated conflict when he discovers his best friend is also his enemy. Rama Rao Jr. is able to keep the characterization consistent through all of these highs and lows. If you clipped RRR into thirds, each hour on their own would contain enough content to warrant Oscar attention for NTR's performance. Put them together, and you've got an overwhelming case for him, as well as his co-star Ram Charan, to garner Oscar nominations. However, even as international films have begun to earn more sway at the Oscars, the acting categories have remained hard to crack; even Parasite, the first non-English film to win Best Picture, did not garner a single acting nominee. As one of India's most successful and versatile actors, N. T. Rama Rao Jr. should be someone to watch in the future as we look for someone to break into the Academy's acting nominations.