In this series, I will break down every acting nominee for the 2023 Academy Awards, one category at a time. This series will not attempt to predict the winners, nor will it declare that anyone "should" win. It is a breakdown and celebration of each performance and why each deserves to win. Each article will also highlight another eligible 2022 performance which was not nominated but is also worth discussing.
Some of these breakdowns will mention plot points from the films, so watch out for spoilers. The 2022 nominees for Best Supporting Actor are: Angela Bassett, Black Panther: Wakanda Forever; Hong Chau, The Whale; Kerry Condon, Banshees of Inisherin; Jamie Lee Curtis, Everything Everywhere All At Once; and Stephanie Hsu, Everything Everywhere All At Once. Another performance worth mentioning is Dolly De Leon in Triangle of Sadness.
Angela Bassett
Film: Black Panther: Wakanda Forever
Role: Queen Ramonda, the queen of Wakanda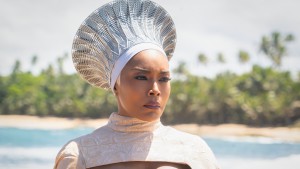 Background: This marks Angela Bassett's second Oscar nomination after her role as Tina Turner in What's Love Got to Do With It (1993) earned her the first. She has played several other real-life figures in her career, including Betty Shabazz in Malcolm X (1992) and Rosa Parks in The Rosa Parks Story (2002). This nomination marks the first time an actor has received an Oscar nomination for their role in an MCU film, and with a Golden Globes win and BAFTA nomination, Bassett's odds to win the Oscar seem strong.
Why she deserves to win: The story of Black Panther: Wakanda Panther is a story of loss. The feelings of the Wakandans, who have lost T'Challa to a mysterious illness, directly mirror the feelings of the cast and crew of the film, as well as the audience, who lost Chadwick Boseman to cancer in 2020. That grief is front and center for every character in the film, but especially for Queen Ramonda, T'Challa's mother. This provides Angela Bassett with many passionate, emotional speeches to sink her teeth into, with her character being summed up by one tearful line in particular: "I am Queen of the most powerful nation in the world! And my entire family is gone!" These high emotions are great for any Oscar case, and Bassett is able to reach deep within to muster these complex feelings of sorrow and frustration. The role is also transformative, as Ramonda is both a powerful figure and a citizen of a fictional foreign country. Bassett commits fully to the mannerisms, voice, and accent of the Wakandan queen.
Hong Chau
Film: The Whale
Role: Liz, a nurse and friend to Charlie (Brendan Fraser)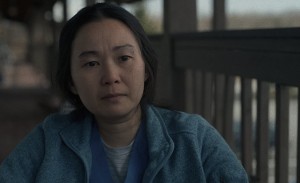 Background: Hong Chau was born in Thailand after her family fled Vietnam while her mother was pregnant. They moved to New Orleans, where she grew up. Initially taking up acting while in school as a way to overcome her introversion, her talents took her to Los Angeles, where she was cast in many movies and TV shows, including a Golden Globe-nominated performance in Downsizing (2017). Directors have loved working with her, raving about her versatility. Her role in The Whale has secured Chau her first Academy Award nomination.
Why she deserves to win: The hype surrounding The Whale all year was about Brendan Fraser's lead performance. Once the film was actually released to theaters, it became immediately clear that Hong Chau's performance stood out just as much. As Charlie's condition worsens throughout the film, he becomes increasingly reliant on his friend, Liz, who works as a nurse. This leaves Liz to grapple with complex emotions; she loves her friend and wants to save him, but he does not want to be saved. Hong Chau must nimbly find a balance between the empathy and frustration that her character is feeling. When emotions get high, she snaps at Charlie; however, due to Chau's nuanced performance, it doesn't come across as cruel. The source material doesn't shy away from the ugliness that can come out of people during emotionally tense situations, and Hong Chau masterfully portrays a woman trapped in that minefield. So, even when the anger comes out, you can't help but pity Liz. Finally, Chau is on the same emotional rollercoaster as the audience, and serves as a bit of an audience surrogate at times. Her reactions range between surprise, anger, empathy, and more; this is cathartic to the audience, who isn't sure what to think about Charlie sometimes, either.
Kerry Condon
Film: Banshees of Inisherin
Role: Siobhan, the intelligent and ambitious sister of Padraic (Colin Farrell)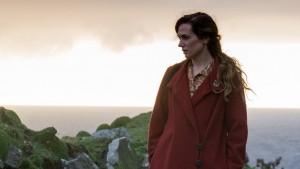 Background: Born in Ireland, Kerry Condon first found success as a stage actress in Ireland and England, even becoming the youngest actress to portray Ophelia in Hamlet for the Royal Shakespeare Company. On screen, she is best known for her recurring role on Better Caul Saul and as the voice of F.R.I.D.A.Y. in the MCU. Condon has collaborated with writer-director Martin McDonagh several times before on several plays and a film. Her role in his latest film, The Banshees of Inisherin, has vaulted her to greater international fame and her first Oscar nomination. Her role also received nominations at the BAFTAs and Golden Globes.
Why she deserves to win: Condon's character, Siobhan, stands out in Banshees as the smartest member of the village. Condon does a good job seeming like the most mature person in the room without seeming snobbish. It is clear that her character is very empathetic, which leaves her with a strong internal conflict. She doesn't like Dominic (Barry Keoghan), but she pities him. She wants to care for and spend time with her brother, but she also wants to leave the village and seek a better future. She is frustrated with the behavior of the men in the film, but may not be obligated to help them as much as she does. Finally, she decides to leave the village and accepts a job at a library on the mainland; it is very clear through Condon's performance that this was not an easy choice. Through all these dualities of the character, Condon is walking an emotional tightrope; she captures the audience's attention by deftly making sure she doesn't dip too far in either direction. She manages to achieve the challenging task of being an extremely likable character while also being, by far, the most rational. In a film described by one critic as "a study of male loneliness and swallowed anger," Kerry Condon serves as the crucial female foil, offering a range of reactions to the men's behavior and giving depth to the film through her restrained depiction of heart and emotion.
Jamie Lee Curtis
Film: Everything Everywhere All at Once
Role: Deirdre, an IRS inspector auditing the Wang family
Background: The daughter of successful actors Tony Curtis and Janet Leigh, Jamie Lee Curtis has worked in a variety of genres since 1977, including TV Shows, cult comedies, and horror/slasher films. To date, films featuring Curtis have grossed over 2.3 Billion dollars globally. Despite her successful career, she has not received an Oscar nomination — until now. For her
role as a tertiary antagonist of the acclaimed multiverse-jumping sci-fi comedy-drama film Everything Everywhere All at Once, Curtis has received nominations at the Golden Globes, BAFTAs, and now, finally, the Oscars.
Why she deserves to win: Early in the film, Jamie Lee Curtis appears to be appearing in a cameo role; as the sour, grumpy IRS inspector Deirdre, she shows off her ability as a character actor by disappearing into an unexpected "type" for her as an actress. However, as the film progresses, different alternate universe versions of Deirdre are seen, and it becomes clear that her character is cosmically intertwined with the Wang family. Curtis seizes the opportunity to provide nuance and humanity to the character in a surprising way. Like the other main cast members of EEAAO, Curtis demonstrates range by portraying alternate universe versions of the same character. However, her challenge of bringing depth and likability to the film's grouchy tertiary antagonist is unique to her. As the outsider among the main characters, the audience also sees her process the events of the story in a different way, helping the performance stand out even more. Overall, in a role that asks a surprising amount from the performer, Jamie Lee Curtis rose to the challenge, bringing a heaping helping of humor and heart to the film.
Stephanie Hsu
Film: Everything Everywhere All at Once
Role: Joy Wang, Evelyn (Michelle Yeoh)'s daughter seeking her acceptance; and, Jobu Tupaki, an interdimensional villain who may destroy the entire universe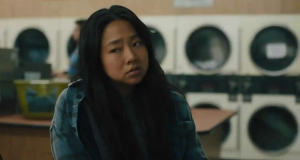 Background: Stephanie Hsu was born in Los Angeles County, but moved to Brooklyn to pursue stage acting. From there, she found success in musicals, originating key roles in Be More Chill and The Spongebob Musical on Broadway. After a recurring role on The Marvelous Mrs. Maisel earned her more mainstream attention, Hsu was cast in EEAAO and received her first Oscar nomination at age 32.
Why she deserves to win: In her dual roles as Joy Wang and Jobu Tupaki, Stephanie Hsu may have shown more range than any other nominee. As Joy, she is frustrated at her family's lack of acceptance for her girlfriend. As Jobu Tupaki, that frustration has escalated to an omnicidal level. Both of these characters are struggling to connect with their parents, and Hsu makes the audience feel for them both. She is also, quite simply, very entertaining to watch. Her acting choices are interesting, and her expressive face has surely generated plenty of GIFs. Joy's arc of yearning for acceptance from her family is one of the most grounded and universally relatable aspects of the film, and Jobu Tupaki's destructive quest is among the most over-the-top and outlandish. Hsu's performance is a representation of everything that works about a film that has found great success combining grounded personal drama with bonkers and hilarious sci-fi. It's an extremely memorable performance and hopefully the first of many nominations for Stephanie Hsu.
Dolly de Leon
Film: Triangle of Sadness
Role: Abigail, a cleaning woman on a cruise who becomes the group's leader after they are
shipwrecked
Background: Many hoped that Dolly de Leon would become the first Oscar-nominated Filipino actress, with Variety's senior editor even saying she "could be the frontrunner." Gaining international attention after her role in Triangle of Sadness, de Leon was nominated at both the BAFTAs and Golden Globes for her role. Triangle of Sadness has seen plenty of success, winning the Palme d'Or and netting Oscar nominations for Best Picture, Best Director and Best Original Screenplay. However, in one of the biggest snubs of the year, Dolly de Leon missed out on an Oscar nomination.
Why she deserves to be mentioned: Triangle of Sadness is a class satire which takes place in 3 distinct movements. First, in the city; then, on a luxury cruise; and, finally, on a deserted island. The third act is perhaps the most poignant, and it is during this section where Dolly de Leon takes center stage as Abigail, a member of the cruise's crew. It becomes immediately clear that the wealthy and powerful are spoiled and helpless in a survival situation, providing her with an opportunity to seize control of the group. The character of Abigail is one of the film's funniest characters while also being the most compelling within the film's themes. De Leon brings a playful likability to Abigail's power grab. It is also very impressive to watch the subtleties of de Leon's performance as the character calculates her next moves. The longer they stay on the island, the more Abigail is corrupted by her newfound power, becoming the very thing that had held her down in the past. This transformation showcases de Leon's range. Overall, I was very disappointed to see her miss out on the nomination; she would have been my pick to win the award.