Breaking news in 2009… Lauren Francesca won the NYCastings Top Booker of 2009 contest, with a grand total of $11,395 in earnings and more than 32 roles acquired through NYCastings in the year.
Seriously – a fantastic accomplishment! And, no doubt, many actors would like to secure this kind of return on their NYCastings investment. So, we chatted with Lauren Francesca about her background, style, insights and tips for her fellow NYCastings members.
Quick history for you – Lauren started with NYCastings because her best friend from high school told her about it.
"Before I was really acting, it was the first thing I got into," Lauren shares. "I had studied acting when I was younger for 6-7 years. My parents are actors and I went to the High School of Performing Arts in New York City, got accepted for acting and dance and went for dance. And I had a manager and agent when I was fourteen but looked twenty so it was hard and I stopped auditioning."
Lauren stopped auditioning but she always kept her eyes open for opportunities.
"I hate sitting around, not getting stuff done, which is why I gave NYCastings a shot and within a week the membership to the site already paid for itself. $80 for a year is nothing compared to what I booked," Lauren says.
And Lauren does book a lot, evident by her Top Booker of 2009 status.But she also remains modest and focused on the future.
"It's really cool," Lauren says. But, "I am sure there are people out there that booked a lot of work and just don't want to say it. "I just feel very fortunate that I found the site and got on as fast as I did because I got so much work from it."
Having booked a ton of gigs, Lauren enjoys sharing her success tips.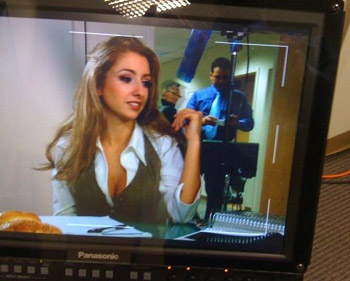 "I know a lot of actors focus on their talent and that is very important, that is one of my main focuses, but I there are three main parts to the business," Lauren says… "Being a good actor, grooming yourself / knowing your type and then the whole business aspect. A lot of actors aren't very good business wise and they may not audition that much because they are not thinking about how to promote themselves and submit themselves correctly."
To help NYCastings members submit themselves in the best way possible, here are Lauren Francesca's…
Top TEN Tips For Making The Most Out of NYCastings
Tip on what opening word to use in a cover letter:
It depends on who I am writing to. If I feel like I know the casting director, I will write a "hey" or "hello." If not, I will get straight to the point.
Trick for making you seem like the PERFECT fit:
When I submit myself, I make sure I am right for the part and that I find the picture for the role.
Tip on choosing the right image:
Choosing the right picture is about knowing your type. I went to T. Schreiber Studio and they had us sit in a circle and list 5 adjectives for each person. If you know what type you can play, and how people look at you, it builds more confidence and that is the most important thing.
Tip on standing out from the pack:
Have really good pictures that make people stop and want to know who you are.
Tip on how to end a cover letter:
I use… Sincerely, Best, Warm Regards – depending on my mood for the day. You are writing someone a letter and so you want to have a nice button on it.
Tip on what to NOT say on a cover letter:
 Don't write anything negative in a cover letter. If you know you have a conflict, don't submit. And don't apologize for not having a lot of experience because casting directors don't want to hear that you haven't worked – they want the best people for the role. You want to make yourself look as experienced and professional as possible.
Tip on when less is more in a cover letter:
Don't tell a casting director your life story. A lot of actors are very open and, especially with casting directors, I feel less is more. Keep it short, sweet and simple
Tip of when to send links to other work in your cover letter:
I will put my website if I feel it is necessary. I try to tailor my submissions. I do not make it the same for everyone.
Trick for using the unlimited pictures option on NYCastings to your advantage:
 It's all about what you want to market yourself as and what kind of work you want to get. If you want to get 'hot sexy girl in a bikini,' then put up a bikini shot. But if you want to get serious roles, then you need to have a variety of pictures so people can see you as different things. As long as the pictures are decent quality and not offending anyone. I have seen people with bad pictures and great pictures, it's all about showing who you are.
Tip for using humor in the wording of your cover letters:
 It is hard to tell if someone will like your jokes and casting directors are rushed when they are finding a job, so I like to get straight to the point.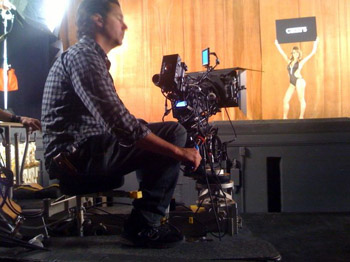 — Many Thanks to Lauren Francesca for Sharing her Top Ten NYCastings submission tips! Stay tuned her Top Ten Tips for Marketing and Networking —