and the award goes to…
2010 = A ton of work booked by NYCastings members!!

An outstanding number of NYC actors got the chance to submit for reputable work through NYCastings in 2010 and to celebrate the many successes – NYCastings is awarding two of our top bookers with fame, praise and some added pocket change.
Coming in at the top of their NYCastings class… Robert Keiley and Lauren Francesca, who brought in the highest amount of dough and gigs, respectively. Both Top Bookers will receive $200 in green thank you notes, from the team at NYCastings.
Robert Keiley (actor, father & firefighter extraordinaire) – worked as a Principle Game Player for EA Sports, a Firemen for a Superblox Commercial and as a husband for Verizon Fios; while raking in a ton of residuals for the 2009 job he booked through NYCastings, as a Stunt Driver for Dodge Trucks.
"I couldn't get an agent, but through NYCastings I booked high end paying work, all reputable work" shares Robert. "There has been so much legit work available this year."
Over the past year, Robert banked 60k through the gigs he got on NYCastings. CONGRATULATIONS and three cheers for Robert Keiley!
And please keep the applause going for NYCasting's leading lady – Lauren Francesca.
While Robert pulled in the highest amount of dollar signs, Top Booker Lauren Francesca shook up so much work we needed a Richter Scale to measure her star power magnitude!
In the past year alone, Lauren worked on over 53 projects including: A Romance is Boring, Weekend Pre Game, Chris Banno Montel Mixer, On the Verge – FX Pilot, SVA reshoot – Out of the Ordinary, Lights Out as Featured Ring Girl, Spike TV, The Tyra Show, MTV Promos, Bartending Promos, a Rap Star Commercial, Promo Video Game for White Collar, a Nike Commercial, College Humor, Thriller Beach, an IPhone App, Blue Bloods and so much more.
Lauren's impressive list of work makes her a top booker of 2010 – an accolade she also earned in 2009.
To chronicle the 2010 successes of Robert and Lauren, NYCastings is putting their highlights into a yearbook-style perspective. ..
2010 in review with Robert Keiley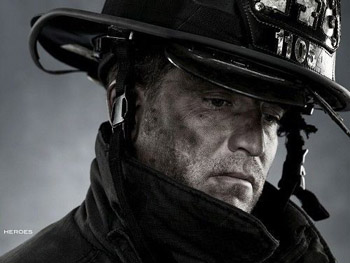 1. In 2010… As an actor, I would have been voted most likely to?
Do another Commercial.
2. For my 2010 success… I would have to thank?
Obviously, I would have to thank my family and friends for their support. I would also have to thank some of my buddies who are no longer with us, as in the end I know it is those guys who are making things happen for me. I also would like to thank my new daughter Taylor. Although she is only 7 months old, she is the motivation to keep positive and to keep moving forward when rejection takes its toll.
3. Smartest moment?
Re-subscribing to NY Castings, doing the interview with Kelly and taking advice from the site.
4. Most embarrassing/class clownmoment that I actually learned from?
When auditioning for a well known casting director, I had a terrible audition. I just couldn't get the lines down and it stuck with me for weeks. Finally, I shook it off. I read for the same casting director and got a call back.
5. In 2011… I'm most likely to_____for the first time ever?
This year it is my goal to keep booking commercials and I need to book a role for a TV or Film Project… I have done some small film work, but this has to be the year where I make it happen.
2010 in Review with Lauren Francesca
1. In 2010… As an actor, I would have been voted most likely to?
In 2010, as an actor, I have been most likely to create my own destiny. I have been fortunate enough to have the opportunity to work and collaborate with a lot of talented and hard working people.
This year, I have been in over 15 commercials, I acted in one of the most popular web series online, "The Key of Awesome", Entertainment Weekly deemed me to have the best web parody online, I worked on an FX pilot created by the team that developed Rescue Me and landed a principle role in a feature for theatrical release titled, Cut, with many notable names attached. I also worked on Comedy Central, Spike TV, CBS and MTV. Most of these jobs I have booked on my own without an agent or a manager.
In addition to booking jobs, I have also been producing my own projects and projects for other production companies. I worked as a production coordinator for "Johnny B Homeless" starring Al Thompson and Kenan Thompson, which won a People's Choice Award. I have gotten involved in casting, wardrobe and other areas of production. I believe working in front and behind the camera has really helped me become a better actor.
2. For my 2010 success… I would have to thank?
Well first and foremost I would like to thank NYCastings. Without their site I would not be working with most of the managers, agents, and casting directors I have booked many other jobs because of them as well. Because of people like Aaron, Art, Alvin and Mig; I do not have to take a day or night job and am able to call myself a working actor.
On a personal side – As an actor, it is very easy to get stressed out and I have learned that in order to have a vivid life on camera you need a good support team. I am very fortunate to be a native New Yorker and that my parents, grandmother and sister are located in NY. I have few close friends, one being my dog Curious George, that I would not feel sane without. It is important to do things besides acting and have relationships that aren't just focusing on the work. I am very lucky to have friends, in the business and out of the business, that I can rely on to cheer me up and have a good time with when I'm not acting.
On a business side – One person who has been an eye opener for me is my good friend, boss and mentor Al Thompson. Without his guidance I would not be where I am at today with my acting or producing career. He has been advising and connecting me to people, showing me the road and what it takes to be a working actor. He is one of the hardest working people I know and someone I truly look up to. Every year he has about 4 or 5 of his own projects circulating, winning awards in festivals.
Another person I have to thank is my acting coach Herman Chavez, without him I would not be booking the jobs I am going out for.
Patrick Cooley has gotten me jobs in front and behind the camera, has helped to motivate me to do big things for 2011 and has introduced me to many people that have made my life better in many ways.
Over all I'd like to thank all of my actor and producer friends that I have collaborated with and worked with this past year and will continue to work with in the future.
I feel this business has a lot of give and take and I am just grateful for the amount of support and impact my friends have had on my life. I look forward to being there for them as much as they have been there for me.
3. Smartest moment?
Winning NYCASTINGS top booker for a second year in a row!
Also, taking my good friend Al Thompson's advice, It's very hard to have a one woman army. I have learned this the hard way. Before 2011, I signed with a manager to help me organize my goals and plan my future. I have also teamed up with other actors and producers who have similar goals.
4. Most embarrassing/class clown moment that I actually learned from?
Practice, practice, practice… And double stick tape sometimes stops sticking.
5. In 2011… I'm most likely to ____ for the first time ever?
2011 is a big year! I have a lot on my plate. I started it out with a bang. I started studying with the world famous Susan Batson, who to me is my Oprah. I am starting a production company with one of my co- workers. Within the first week of the year, for the first time ever, I was flown out to Michigan to Madonna's birth town to star in a sci-fi film, The Solder and the Demon. I met so many amazing people and fell in love with the script, cast and crew. And for the first time ever, I had my own personal body guard – John (aka: papa bear). I hope to go back to Michigan. With the tax incentives, I might think of shooting a bunch of my own projects there.
This year, the company I am working with, The Key of Awesome, is launching my own channel. I am producing, acting and creating a lot of really funny sketches and characters. One of my writers and co producers, Jeffrey Gurian is helping me launch this at New York's famous Comic Strip.
I am looking forward to working and creating shows and channels with Derek Deangelis, Louie Torrellas and Walter Masterson.
My manager Josselyn Herman has a lot of amazing things lined up for me and I am excited to be working with someone who believes in me.
And finally, the project I am most looking forward to for 2011 is my pilot, Black Ballerina. It has been about a year of preproduction, and MMA training for me. Of what I thought would just be a web series to something much bigger. I am so excited to shoot edit and make my dream and passion for this project and character come to life.
CONGRATS AGAIN – to Robert Keiley and Lauren Francesca!
And thank you to all who submitted to the Top Booker contest.
If you have a recent success story – please share it. You may be the next person
we celebrate at NYCastings.