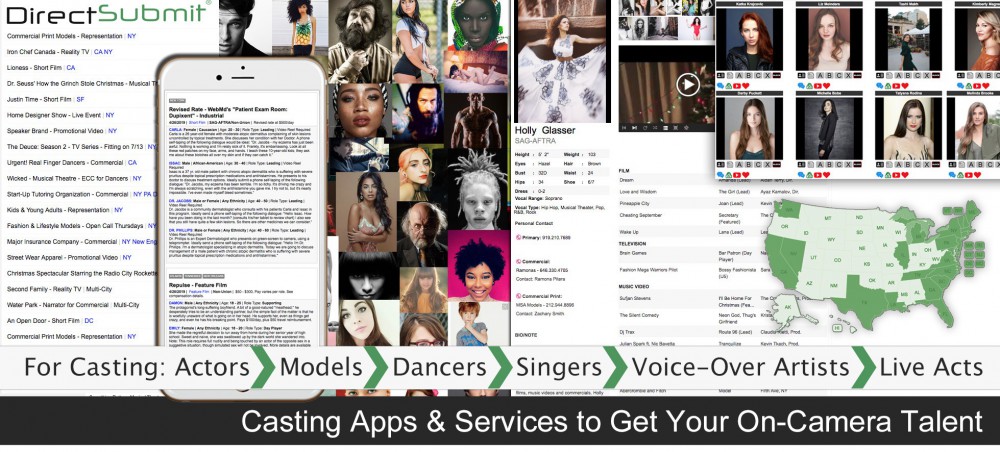 About Us – Casting
DirectSubmit / NYCastings is a Casting Breakdown Service used by Castings Directors, Producers & Content Creators to cast SAG-AFTRA, Actors Equity Association & Non-Union Talent. This talent is: Actors, Models, Dancers, Singers, Voice-Over Artists & Live Acts. Casting in NY, LA, Atlanta, Chicago, Miami, Chicago, Seattle, Las Vegas, Texas, Knoxville, Boston and more.
NYCastings / DirectSubmit.com fosters a climate of purposeful inclusion of all people and value the diversity of racial, religious background, cultural identity, nationality, marital status, sexual orientation, gender identity, expression, family structure, age, mental and physical health and ability, political perspective, and educational and class status.
For the last 21 years, NYCastings / DirectSubmit has been a staple in the New York Production Community helping Casting Directors & Content Creators in Casting Talent on thousands of Films, TV shows, Theatre, Commercials & Print productions a year.
We serve NY, LA, San Francisco, San Diego, Atlanta, Chicago, Miami, Orlando, Washington DC, Las Vegas, Boston, Tennessee, Philadelphia, Seattle, Detroit, and other major markets.
NYCastings / DirectSubmit has thousands of success stories from our talent booking work.
Take a look at our Talent Tour to learn more about how we work with talent.