Elysia Rotaru stars in the new CW series iZombie which premiered March 17, 2015. Elysia is currently working on a short film called The Wall
@TheWallSF
. Follow Elysia on Twitter:
@elysiarotaru
.
Special thanks to Jessy Coisnon.
It's not often I get to interview someone as descriptive as Elysia Rotaru. Her answers are just perfect. Reminds me of reading a Jean M. Auel book!
That being said, as actresses, we are constantly wondering what type of make-up to wear to auditions, how to sharpen our skills and how to handle ourselves career-wise.
NYCastings had an in-depth chat with Elysia Rotaru to get a woman's perspective on today's acting world while still having a life outside of work.
Does your iZombie contract, or any other show you've been in, state that you must appear at fan conventions and help with the marketing of the show on Social Media?
It's not in my contracts but I would personally love to appear at fan conventions; it would be a FANtastic adventure.
After you've done a scene, did you ever wish you did it differently?
Of course I would love to do scenes over and over and over and experiment with different choices and I think that is what rehearsals are for. When I'm on set I like to play and come prepared with a few strong choices. I rarely ponder on the idea of "Oh I wish I would have done that differently…" I trust my work and my colleagues to help guide me; acting is a collaboration, with your cast mates, the director, writer, DP etc… And believe I must honor the character and story as I make my creative choices and commit to them and at the same time I know that I must be open and able to play out a different direction.
How much or lack of freedom did you have with your iZombie character?
I had quite a bit of freedom with respects to my creative choices for "Tess" and yes even the wardrobe – it was very freeing as you've seen. With the initial audition I took a big bold risk and harnessed my artistic freedom and Romanian background to make a strong committed choice, Tess was initially written to have different ethnicity, I just came in with mine. I think they liked it!
Have you ever turned down a role?
I have turned down roles because I was already working on another project. I like to say yes to work and I am grateful that I can. I have a team that understands and supports the direction I want to take my career in and they help make it possible for me to do what I Iove as they bring in projects and offers that resonate with my goals.
Tell us about your audition the CW's crime drama iZombie.
Well, my former agent helped me get the audition. I was given the sides [piece of script] on a Tuesday night and my audition was for the next day. I was really excited for this audition for a few reasons, but mainly because I love being asked to come in for Coreen Mayrs and Heike Brandstatter, I know that every time I see them, they are rooting for me. I'm not able to talk about it much until the pilot airs, but I did find out after I booked the role that my choices and the direction I brought into the room may have inspired some new possibilities for the character. I was on set for a few days and it was such fun environment, you could feel the buzz and excitement from everyone. It was a new beginning of a new series, and of course a CW set is a babe fest!!!
What was it like working opposite of Tim Guinee in your FOX's Fringe episode called Everything in Its Right Place?
I had no idea when we were filming that Tim was so popular, I just had a feeling that this man knew how to play and enjoyed his work and life. When we spoke, all I saw was a humble, talented and interesting man who was wonderful to work with and had a lot of encouraging words. He doesn't know it but he played a part in helping me manifest my dream hobby of being and apiarist. We had a pretty great chat about beekeeping as we were shooting and that night I remember driving home and feeling so very inspired, I was BUZZING!
You were recently in a short called Earthlickers which premiered at the Whistler Film Festival. What's it like doing a short vs. working on a television show?

Well to start, Earthlickers was a short that was completed within eight days, as part of this fun festival called the Crazy 8's (http://www.crazy8s.cc/). I popped my Crazy 8's cherry. I think the biggest differences between working in shorts and big budget projects, is well… the budget. Yeah, craft [food, aka craft services] rocks on big shows, but then you gotta engage your will power as the gluttony kicks in, with the vast spread of goodies. Likewise, on a short film, you also have to engage your will power, but only so you don't eat your own arm out of starvation… so you could say they share a salivary similarity.

My car usually poses as a great cozy, private trailer while I'm filming shorts (while it enhances my street cred). It can be tricky to secure a trailer with a fireplace, hot water and kitchenette with small budgets. Short films do tickle my fancy; most shorts feel like a collaboration among friends where everyone's ego is invested in the greater good of the whole project. Putting out great performances and getting the shots pumped out fast, clean and connected are a huge value. For me it's really about practicing the craft on whatever I am working on. The important thing is that I am consistently working, be it on a big budget feature, a TV series or a short.

What type of makeup do you use?

For my everyday use I love to moisturize with coconut oil for my face and body and for an everyday daytime look, right now I'm wearing:
HourGlass Veil Primer, YSL BB cream "medium", Givenchy Poudre Bonne Mine Healthy Glow Powder, Nars blush "orgasm", YSL ROUGE VOLUPTÉ – Silky Sensual Radiant Lipstick SPF 15, No.9, Make Up Forever Smoky Extravagant Mascara, Naked eye shadow palette Beauty Blender.

For a more spicy day or evening look I like to lay on a nice shade of lipstick, the color depending on how I am feeling and wearing of course:) Bobbi Brown foundation sticks for more coverage and contouring.
When I'm sweating or out on the water getting wet or SUPing, I love the Urban Decay "Cannonball" Ultra waterproof mascara.

For a nice skin body glow out on the town or in shoots, I love wearing Carlene K Shine Body bronzer, introduced to me of course by one of my besties, Shay Mitchell.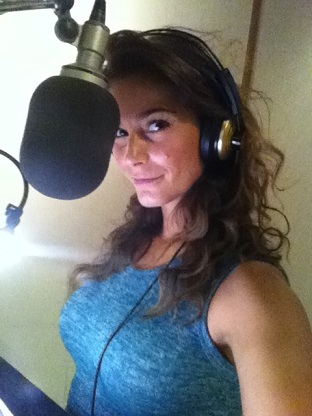 Elysia snaps a shot just for NYCastings!

How many piercings do you have and where?

One in each ear.
What is sport shooting? What do you love about it?

Sport shooting is a competitive sport involving different types of firearms. My firearms of choice are a rifle for long range target shooting and an over under shotgun for skeet and trap. What I love about sport shooting is that I get to be outside, fully present, focused and handling beautiful, powerful and finely engineered tools. For me it's about my target, my breath, my accuracy and the thrill of hitting a bullseye or knocking a clay out of the sky. Plus I think it's great to "Shoot for the moon and if you miss you will still be among the stars."- Les Brown. http://www.brainyquote.com/quotes/authors/l/les_brown.html

What interests you about psychology? Why did you choose acting over psychology?

I've always been drawn to how people function and what makes us tick. When I was in university I discovered that behavioral and abnormal psychology were what I was really attracted to. It supported my acting because it helped me understand and relate to the characters I was trying to lift up off the page. I ended up choosing acting over psychology because well, the truth is… statistics just wasn't as exciting as being a clown or up on stage working on a Greek Tragedy.
Why did you stop playing piano? Do you play any other instruments?
Regretfully, I stopped playing when I was in grade 9-10 of the Royal Conservatory of Music. Finishing with a good score was a full time commitment, which I wasn't present or invested in any more. My other priorities of full time university studies and work had taken over; completing piano was put on the back burner and became stressful rather than fun and enjoyable. I still play when I can, to maintain my technique and will get back into training in the near future. I tinker on a harmonica for fun and I am currently learning to play the Ukulele. I love playing the maracas and the tambourine while I "Fleetwood Mac" it around my house and karaoke like I'm Stevie Nicks.
What are your favorite things to do on your day off?

I love being outside in nature and since I am currently living in one of the most lush and beautiful places on earth (Vancouver), I make it a point to hike as much as possible and use this outdoor play ground. Rock climbing, road biking, SUPing or even just explore the city on foot helps me recharge. I love reading and taking care of my body and spirit with a great massage and spa session. And driving – some days off I just hop in my car and drive, it's another time of focus for me when I can be just blast music or be silent and listen and think. At night, if my schedule permits, it's time for live music, dancing and discovering new places to enjoy a meal and some vino. To sum it all up I just like to #GetOutAndDoStuff.

What traits do you prefer in a mate?

I like someone who is supportive, caring, loving, balanced, honest, mindful, aware, present, hot, with a sense of humor, playful, communicative and smells dreamy.

Anything else you'd like to add?

I would love your support on a short film that I am helping produce and leading called "The Wall". You can help be a part of the process by donating at www.indiegogo.com/projects/the-wall–12
You will also be seeing me soon in the TV series "Motive" and playing a supporting lead in an art house indie film that will be released this year… so keep your eyes peeled by following me @elysiarotaru.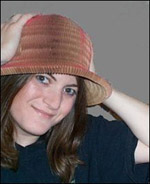 ILANA RAPP. Please follow me on Twitter:
@LizardLadyNJ
and also remember to follow
@NYCastings
for the latest New York casting notices, contests and blogs! You can email me at
ilanarapp@gmail.com
with any questions or ideas you'd like to see in future articles. Thanks for sharing!