Give an apple to a teacher and they may favor you, but when it comes to buttering up directors, they just want to see the attentive, reliable, and polished fruits of your labor.
Here are 10 ways to get on a director's good side…
1. SHOW YOUR DIVERSITY
CraIg Zobel, Director of Compliance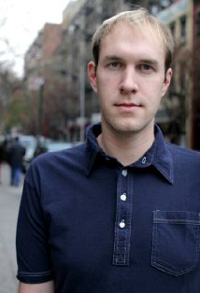 Q: Why do you work with the same actors?
I work with talent multiple times partly because I work with amazing people who I want to work with again. We made a film (Compliance) that is very dark and somber, but all the people on this film are very funny. So I'm like "wow, we need to make another film where Dreama can be funny and Ann can be funny."
2. LEARN THE DIRECTOR'S SHORTHAND
When you work with someone, you begin to have a short hand. Pat (Healy) and I knew how to talk to each other. He didn't think I was weird when I would stutter very vague things.
3. BE LIKEABLE, LONG-TERM LIKABLE!
Pat Healy, Actor in Compliance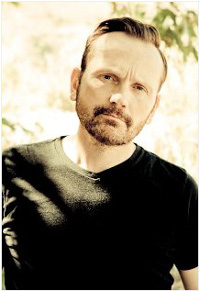 Q: You worked with Craig Zobel before, why did you think you were chosen again?
First of all, I like Craig an awful lot as a person. It is hard not to love him. And so part of the movie is making the movie, and the other part is that you have to hang out with these people for three weeks to a couple of months. The director has to know that you are going to be fine to be around for that long of a time. Also he knew that this part was going to be hard to explain to an actor. So he brought me in because we already spoke the same language. I did another film with him and he knew it was just going to make it so much easier on him and I was happy to do that. Craig and I understood each other from the beginning. As an actor, it is good to know that someone has your back.

4. BUILD A SOLID LEVEL OF TRUST
Daniel Martinico, Director of OK, GOOD.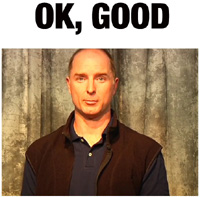 Q: Why do you work with the same people?
I could probably talk for an hour or more as to why I continue to work with Hugo (Armstrong). A lot has to do with trust. Because we operate so well together, it allowed Hugo a space to build a really developed performance. It allowed him to get where he needed to go quicker.

5. BE EASY TO WORK WITH
Kris Elgstrand, Co-Director of Doppelgänger Paul.
Q: What does it take for you to want to work with an actor again?
You want to be easy to work with and fun to be around. That is the base thing. Brad was my best man so I trust him implicitly as an actor and in life. And It is good to expand the circle as well, every time we work with bring in new people. Of course, we try and get recommendations for those people from those we know. I didn't work with Tygh before but the other guys did.

6. CHECK YOUR EGO
Dylan Akio Smith, Co-Director of Doppelgänger Paul.
Q: What does it take for you to want to work with an actor again?
I think it's important to just check your ego before you come into a collaborative process. You can tell right away when someone comes in and they are fronting, they are trying to prove who they are. And those are generally the people we don't work with again. But the people who are really open and give and take, are responsive in the moment. That is the stuff that I really respond to.

7. BE REAL
Brad Dryboroug, Actor in Doppelgänger Paul
Q: These directors worked with you before, why do you think they continue to work with you?
The first time I auditioned for Kris, and this is probably the best compliment I have ever gotten as an actor, he said "you got halfway through the read and you were the closest thing to the voice in my head as I wrote it." So an organic understanding of the material is important, to know that they are real people. Don't take it over the top. Ultimately, if you get out of your own way, realism is the best way to act. And the more comfortable you are, the more confident you can be. The more you can get out of your own way.

8. RELAX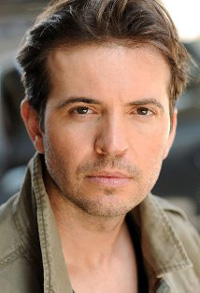 Tygh Runyan, Actor in Doppelgänger Paul
Q: What can an actor do to make a director want to work with them again?
It is sometimes hard as an actor to trust and surrender, especially during that feeling out period at the start of the film. And if you don't feel as if the director trusts what you are bringing as an artist, as a collaborator, it starts to get difficult. Being able to trust is a great gift, because you can relax.

9. DON'T BE NEEDY!
Jordon Horowitz, Award-Winning Filmmaker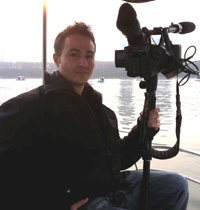 Q: What can an actor do to make you want to work with them again?
If you want to work with directors again, actors shouldn't allow themselves to be perceived as needy or difficult to work with.
I recently had an actor, who I'd invited to an audition, ask for the exact shooting dates. I supplied them, making it clear they were just placeholders at this time. Because they were during the week and he only commutes in on weekends, he declined the audition. But then, later on in the day of the audition, he changed his mind and asked if he could still read. First, it was clearly stated that the shooting dates were tentative and could, of course, be moved if needed to accommodate the right actor. And second, it clearly demonstrated to me an actor who has no understanding of or passion for the business. Of course I declined his request.

10. HAVE A TEAM SPIRIT!
Tony Glazer, Director and Writer – currently working on a new play he wrote, American Stare, which will have its worldwide premiere this summer at NJ Rep.
Q: What can an actor do to make you want to work with them again?
There's a few things that always enter into consideration for me. Being the best actor for the part is always the first consideration but work ethic and team sensibilities come into play as well. If I rehire someone it's because not only do I consider them great for the part but great for the team, as well. They have to be talented and right for the part but also professional, hard working and dependable. You can never have too many of those types of actors.