It's not as hard as you may think to submit yourself for acting and modeling roles. With a little research and some elbow grease, you can be on your way to booking gigs in no time.
In order to submit yourself for roles, you will need to do the following:
– Research what type of role you would like to audition for
– Login and join DirectSubmit, create a Resume, upload your Headshot, Video and Voice Over reels
– Attend auditions online or in person
With the vast number of opportunities in the entertainment industry, it is important to be well prepared before submitting yourself for any roles.
What is DirectSubmit® ?
DirectSubmit lets Actors, Models, Singers and Dancers (all ages) DirectSubmit themselves to Film, TV, Theatre, Commercial, Print Casting Calls and Talent Agencies Nationwide.
DirectSubmit has been a staple in the production community for the last 20 years, working on hundreds of productions a month, with thousands of talent submissions being made to projects such as: The Wolf of Wall Street, Saturday Night Live, The Devil Wears Prada, Vogue Magazine, Gotham, Hamilton, Kinky Boots and thousands more. Clients are Production Companies, Casting Directors, Ad Agencies, Talent Agents and Managers.

Some of the markets include New York Tri-state Area, Philadelphia, Los Angeles, Atlanta, Washington, DC, Chicago, Tennessee, Las Vegas, Miami, Orlando, the Carolinas, Texas, Seattle and New Orleans. With today's technology and the entertainment field expanding into different locations, DirectSubmit can get you out there.
Union and Non-Union Projects are listed, and Professional Talent should add their Resumes and set up Roles Alerts to keep up with what's casting for your type.
Special Skills Bring Casting Directors to You (by using DirectSubmit's search feature)
DirectSubmit's NEW SEARCH ALGORITHM lets you rank higher if you have the following:
– Video reels are essential, even if it's just a monologue you record.
A video reel, also known as a demo reel or show reel, is a compilation of an actor's best work. It is used to showcase an actor's range and talent to casting directors and producers. A good video reel will highlight an actor's strongest performances and give a sense of their type and range.
Most actors have a number of different types of scenes in their reel, including: monologues, scenes with other actors, comedic scenes, dramatic scenes, etc. An actor's reel should be around two to three minutes long and should be edited together in a way that highlights the actor's strengths.
A great video reel is essential for any actor who wants to succeed in the business. It is one of the best ways to show off your talent and get yourself noticed by the right people.
Check out actor DAVID BANKS commercial reel to get an idea of how to develop your reel.
– VO (voice over) reels go a long way.
A voice over reel is an essential tool for any actor who wants to break into the world of voice acting. A good reel will showcase the actor's range, versatility and unique selling points as a voice artist.
A well-produced reel will feature a variety of different kinds of material, such as commercials, animation, video games, and film trailers. The actor should be able to demonstrate a wide range of emotions and styles in their performance.
A good voice over reel can be the difference between getting the role or not. It is important to put time and effort into creating a strong reel that accurately represents your skills as a voice actor.
Listen to the voice over reel of the Glow Girls to see how to construct a voice over reel.
Features available to Casting Directors on how to use the Casting Dashboard
Click HERE to see what Casting Directors view when they're looking for talent.
Bonus! Bonus! Bonus! Act Now!
Currently there is a LIFETIME SPECIAL deal available!
The lifetime special is set at a $275 rate, billed 1 time only, and the account will last forever.
It includes a 45 minute phone career consultation with Executive Producer and Director Aaron Seals.
Your Account Comes With…
– Agent Directory – Talent Agencies, Modeling Agencies, Personal Managers And Casting Directors
– Monologues and Scripts
– Advice such as How To's and Celebrity Interviews
– So much more! New features are constantly being added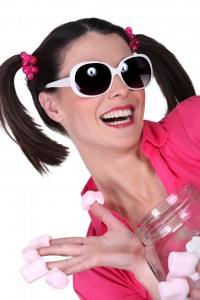 Join NOW and Start Booking Gigs
You should JOIN DirectSubmit for a number of reasons. First, it gives you access to a wider range of auditions. Second, you can view feedback from previous projects. Third, you can network with other industry professionals. Fourth, you can keep track of your submissions. Finally, it allows you to be more selective in the roles you audition for.