In a time of discretion, regulations and racial tension, Hugh M. Hefner built an empire without borders or boundaries. Some may call him a genius. Others, a gluttonous instigator. Either way, Hugh Hefner is undoubtedly – a mastermind of self-invention.
Through his strong sense of direction and off kilter perception, Hugh Hefner gained momentum.
Controversy is the way you change things, Hugh Hefner shares in his documentary, Hugh Hefner: Playboy, Activist and Rebel, by Oscar-winningâ"¢ producer/director Brigitte Berman.
The very word, controversy', makes his choices sound overtly risky. And, certainly, he falls into the rebel category. However, his basic viewpoint lines up with what so many artists strive for… the ability to push boundaries, fully commit to an idea and stand out in a way that's authentically original.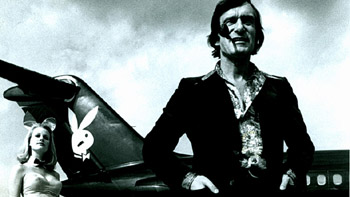 Who I am is an open book with illustrations, Hefner says, yet how someone interprets those illustrations is very much an ink blot or a Rorschach.
One way to interpret his story, as told in the documentary by Academy Award Winner Brigitte Berman, is to hear beneath and see beyond the obvious Playboy portion of the magazine, media and mansion.
At the center of Hugh Hefner: Playboy Activist, Rebel – the documentary exposes the secrets to success and the costs of creating one's personal heaven.
To start, Hugh Hefner traveled down the same track as many others. He majored in psychology in order, to understand why we are the way we are. And, escaped into the dreams and fantasies of childhood through the movies.
In that theatre you can escape to anything, anywhere, Hefner shares.
Also, like most day dreamers, Hugh Hefner spent his time at a 9 to 5. He worked as a circulation manager for a children's magazine until he began to wonder if his life would take the same form as his parents.
There was a moment when I stood on the Michigan Avenue Bridge and looked out on the lake and wondered… is that all there is, Hefner shares. Is this what my life will be?
Days after that, I started making plans for a men's magazine.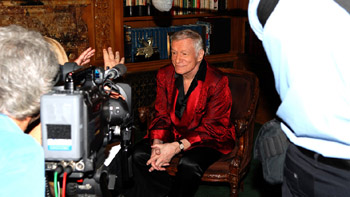 Big thoughts may come easy, yet Hugh Hefner also took action, immediately.
I went to local banks and loan companies and managed to borrow $600, he says. Then, he borrowed more from family, which helped him put together the first issue.
Moving fast made him feel like a one man band. But he stuck with his gumption, discovered that a local calendar company owned the much talked about nude picture of Marilyn Monroe and bought it from them, with the intention of redefining a nation's take on the girl-next-door.
The result… The first issue was so well received it sold 52,000. By our 5th anniversary we were selling sold over a million, Hugh Hefner says.
I got successful enough to put together a jazz festival and everyone was there. I had turned into a brand. And then I started living the life, turned into a playboy. Promoting the book that way seemed natural to me.
Each success simply meant taking another big step. There were performers who were on blacklists, considered revolutionary, and Hugh Hefner brought them on to his show because he did not agree with silencing talented artists.
I created a show I felt the audience would enjoy, Hefner says.
He acted as a director behind the scenes, making sure he worked on every page of the magazine, saw everything that went into it, got big names and big interviews.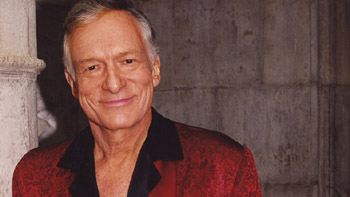 Yet, Hefner didn't pre-calculate every success. Some began organically, as was the case with his magazine feature called, The Playboy Philosophy. Hefner wrote it for just one issue, because he wanted to make a point about the public's perception of him.
If I was going to be damned for what I believed, I wanted it to be for what I believed, not what they thought I believed, Hefner says.
Readers loved the concept, meant for just one publication, and Hefner continued to write it for the next two to three years as the magazine moved like crazy in circulation form 1 million copies to 7 million a month.
These big rewards came at a big cover price for Hugh Hefner, as working became an obsession.
I would go until I was too tired to work any longer and then would have something to eat and sleep, Hefner says.
Many times he worked three days in a row, striving to keep up with the person everyone expected him to be… Hugh Hefner: Playboy, Activist, Rebel.
Of course, Hefner also has a personal agenda. He stands up for equality, once transported orphans on his private jet full of Playboy bunnies! And he contributes to the preservation of films – a salute to his childhood escapes at the theatre.
Out of all of his tangible achievements, the thing that means the most to me is probably my star on the walk of fame because it is most connected to my childhood and my love of movies, Hefner says.
I thought the latter part of my life would have been looking back on those early days. But suddenly, the here and now is as exciting as it was back then. Who knew? Hugh Hefner shares.
Who knew… that a documentary about a man known for centerfolds could stir up such a straight and narrow(ish) success story? Goes to show that one can learn from anyone, anywhere.
As artists, being open and aware… changes everything.
For the fully exposed picture of Hugh Hefner… with commentary by noted artists: Tony Bennett, Ray Bradbury, James Caan, Reverend Jesse Jackson, George Lucas, Bill Maher, Jenny McCarthy & more…
Check out Hugh Hefner: Playboy, Activist and Rebel – in theatres July 30th.