As the creator of countless hit movies…
From St Elmo's Fire, to Lost Boys, A Time to Kill, and Phantom of the Opera – acclaimed director Joel Schumacher knows how to create stories that spark emotion and ignite audiences.
For his latest film, TWELVE (based on the best-selling novel by Nick McDonell), Joel fans the flames of young kids with free flowing money and no fear of danger.
Filmed in New York City, TWELVE, features background talent chosen through NYCastings – hence a must see for all reading this!
Opening August 6th, rising stars include Chase Crawford, Emma Roberts and Emily Meade, as well as music mogul (50cent) – Curtis Jackson.
So, go ahead and reach for your Moviefone/Fandango password… right after these TWELVE insights from director Joel Schumacher…
TWLEVE
Questions & Answers
1. Being from New York originally, what does filming here mean to you?
It was great to be home and see all my friends and shoot here. Although, shooting in Central Park, and Upper East Side, with Chase Crawford, Emma Roberts, Curtis Jackson and the beautiful young cast – caused crowds. It was a challenge. But Manhattan was really great to us.
A lot of the clothes were samples from Ralph Lauren, Diane Von Furstenberg and Gucci. Jennifer Miller loaned us all the jewelry and people gave us their apartments to shoot in, for $1. And that beautiful townhouse (where the party scene filmed on 10th street in NYC), those people who rented it to us were fabulous.
2. You filmed in a short amount of time for a small budget, how did you make it work?
That is one of the exciting parts of making movies. We were very lucky, because of how little time and money we had, that there were so many people on the other side of the camera to help out, because, it does take a village. It takes a lot of people working their butts off.
We did it all in 23 days. I am proud of everyone.
3. When this movie hits the scene, on August 6th, what will surprise audiences about it?
It is always hard to say, when you create entertainment, because audiences have so many different views.
I think the people who have seen Chase Crawford will be surprised that he can play a different character, totally opposite than he has played before. I think they will be surprised by all the young people they've never seen before doing amazing performances. And 50cent, Curtis Jackson, is a really serious actor with an onscreen charisma that is overwhelming.
The story has a lot of shocking and interesting and darkly ironic moments at the same time. I don't think people have seen this movie so I hope they will find it interesting, exciting. And if it disturbs them, annoys them, makes them angry – I hope they will tell their friends because controversy is really good.
4. From scouting the 10th street location, to the set deign and casting – how involved are you in every aspect?
It's my job, that's what I do.
My job is to hire people who are more talented than I am so I hire props, makeup, hair, set designers and the actors. Everyone contributes to creating the theatre of what we present. So, even though I am responsible for it all – I am working with many talented people who are putting their creativity into it as well.
5. The cast of TWLEVE was low key and personable. Is this a sign of your personal directing style, the types of actors you seek out, or both?
I like to have a good time, but when we work we work. So I try and create a very comfortable experience for everyone on the set. And, we didn't have any divas in the movie, so I was not distracted by having to handle someone with bad behavior. We were able to just create together.
6. You seemed to have even more energy than all the high school students on set. What natural drug keeps you revved up to work?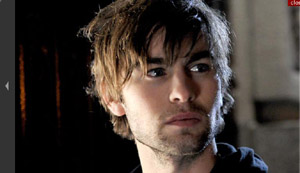 There is a certain adrenalin that happens, when you are directing. And a hyper energy when you have no time and need to focus. But also, I love my job. I wanted to be a director since I was seven and I got my dream, and got it bigger than my dream.
You wake up sometimes and say, this really happened? I wanted to be a director… and I got it?
I also love the idea that you wake up in the morning and go to the set and there's nothing. Then, by then end of the day, you have created something.
The other thing is, I've made a lot of movies with young kids and that gives you a lot of energy. It is exciting.
7. This film speaks about having two lives, two sides. And the entertainment industry certainly has a light and a dark side. What advice do you have for aspiring actors and filmmakers about the dark side of the industry?
I think that there are cautionary tales all around for people who want to get in the business. They can look at headlines and what has happened to successful people. But it is more important to look at the stories they don't hear about, the people they know onscreen but do not hear about because 99% of the people in the film industry work their buts off and then go home to their families.
That's one of the themes in the movie. These kids do not have a lot of positive role models and if this party actually happened, the media would be blitzed by it. We would know more about Claude, the character Billy Madison plays, then the people we work with every day. He would be famous.
All light has a dark side. All people have a dark side. All businesses. That is just the way it goes. But it is how people deal with it that changes them. People have to look at the positive role models, at the kids and adults on my movies who got sober and moved on, like Robert Downey.
We have to make our way and find our way.
And, as Chase's mother says in the film, "We must live the best lives we can."
8. At the end of shooting the party scene in NYC, you personally thanked all the background. What do they mean to a film like this?
The background artists in most of my films, and certainly this one, are fabulous. Their reactions and partying are very important to the film, especially the end of this movie. So, I tried to thank everyone, but of course you can't. So please also send my thanks out.
9. What TWELVE words would you use to describe what you look for… when casting actors?
Falling in love. When someone walks in and I'm like, thank god.
10. You work with a lot of rising talent, any advice for NYCastings actors?
I look for very talented people, whether newcomers or experienced like Chase and Emmy and Zoë. My job is to hire talented people and remind them how talented they are and to create a safe space for them to take risks.
If anyone is interested in acting, it is really important that they study. You never loose by studying. Study with a few people, go to classes, get your feet wet. A lot of times you meet actors and they are good looking, but it does not seem to be their passion.
And, actors need to work on their voice. If you notice, Chase Crawford has a gravely voice. Think of the people you like to watch, they have memorable voices. People can be beautiful and talented but they need to have good voices. If people have high voices, they should go to a coach.
11. The tag for TWELVE says…
No one needs anything here. It's all about want.
After so many successes, what does Joel Schumacher still want?
I want to make the film I start shooting in August. I always want the next film, so I am always working on that.
And, I would like to be a better man, each year. Though it always seems easier to go to work than to be a better man, I am always looking into the future.
The film says you have everything you need but you don't. We all need love. We all need compassion and we all need our friends in our lives.
12. A question… For NYCastings members:
Want to score an invite to a secret TWELVE party in NYC August 6th….
Log onto http://12-themovie.com/ – for your chance / details.
Thank you Joel Schumacher for this EXCLUSIVE interview
AND… for filming in NYC.
I was lucky enough to work as background on TWELVE (booked through NYCastings) and it earned me my SAG eligibility.
I am inspired by your spirit and very grateful.
Smiles, Kelly Calabrese