Regarded by attendees as "influential," "amazing exposure" and "a whole lot of fun" – Sundance 2012 is about to kick off in Park City, Utah and NYCastings has the pre-festival scoop for you! Starting with what it means to attend this prestigious festival… it's personal significance and career boosting potential.
Once you read this VIP glimpse into the minds of Sundance's hottest actors, filmmakers, and industry gurus – you'll want to leave on a jet plane and bask in the heat of Sundance too!
11 share their Sundance stories with you….
1. Kyle Henry, Director of Fourplay: Tampa
FOURPLAY: TAMPA – from Executive Producers Michael Stipe (R.E.M.) and Jim McKay, a surreal, slapstick comedy set in a public bathroom about a gay Latino "Charlie Brown" looking for love in all the wrong places.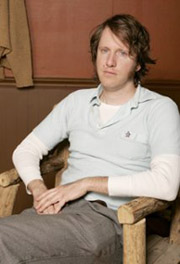 Q: What does it mean, to you, to have a film at Sundance?
FOURPLAY: TAMPA's screening at Sundance first means a whole lot of fun for me and the crew! It's a Chaplinesque "NC-17″ short about a Charlie Brown type guy looking for love in all the wrong places … in this case a Tampa, Florida, mall restroom. All I can safely say is that Sundance audiences will have never seen anything like this and if previous screenings are any guide, l look forward hearing some squealing, hooting and hollering.
But seriously, we're also looking for distribution for the compiled FOURPLAY feature film, an anthology of shorts regarding sexual intimacy, executive produced by Michael Stipe. Distribution for the feature will go a long way to boosting the career of every actor involved in the project, especially TAMPA's lead Jose Villarreal, who gives a comedic performance worthy of Chaplin or Buster Keaton … in a mall bathroom … with a lot of other guys looking for love.
Q: How can going to Sundance boost a career?
I know Sundance can boost a career because I've been there before with a feature film, ROOM, in 2005. That film's lead, actress Cyndi Williams, got an Indie Spirit Award Best Actress nomination and was able to also attend the film's screening at Cannes' Directors Fortnight. That allowed Cyndi to acquire an agent and get gigs in projects such as HBO's "Temple Grandin." For up-and-coming actors, Sundance and Cannes can really open a lot of doors through the amazing exposure and industry presence in attendance scouting for talent.
CHECK OUT: Trailer: www.fourplayfilm.com/fourplay_trailers.htm 

2. Eve Lora, Actor in Red Hook Summer – Spike Lee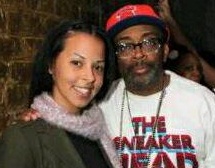 Q: What It Means To Have A Film At Sundance?
In general, it is a huge accomplishment as Sundance is the largest Independent Cinema Festival
in the US. Personally, it is an epic moment in my career, as not only is the Director of the film Spike Lee – but Red Hook Summer is a personal project of his that has received big head Lines for its
participation at the Festival.
Q: How Can It Boost Your Career?
Immensely, the event showcases projects from America and International Independent Filmmakers. Your face and name will be recognized to the veteran Directors & also the Rookies that, tomorrow will become our veterans.
CHECK OUT: http://www.imdb.com/title/tt1989593/

3. Adrian Bustamante, Actor – ABC's "Don't Trust the B—- in Apartment 23, "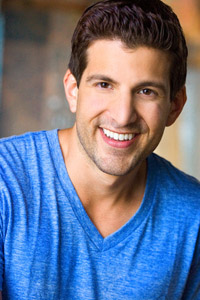 Q: Why are you attending Sundance?
The reason I am going to Sundance is to meet as many people in the industry as possible. I believe that you do not have to have a film in the festival to go. I still go to Sundance to get myself out there and talk about the projects I am working on. The projects are not a part of the festival, but they are a part of the industry and you never know who you will meet there. And people have their guard down. They are not worrying if you are trying to pitch them, so it is easier to meet people. And you never know what will come out of the meetings.
Q: Why did you hire a PR person?
I don't like talking about myself. I have a hard time doing it. I use the PR person to talk about me, to open the gates so I can walk in and it has been good. Josh is a hard worker and he has a mouthpiece on him so he is a good PR person for me. (Josh Mitchell http://wickidpissapublicity.com/)
Q: Do you go in with a set meetings?
Josh set me up with certain people and meetings with writers and producers . Everything is in close proximity there, it is easy to meet up. I go in with my set list and then that list quickly grows.
Q: Do you have a particular goal?
My particular goal is to be able to meet a lot more people in the industry that can affect my career and leave there with a few more people knowing who I am.
Q: So, going to Sundance can boost your career?
Yeah. I have some actor friends who have gone to Sundance and they met the right person who got them an audition or ended up getting them booked. So, there is proof in the pudding. Especially in this town and industry. You are always one conversation away from doing something that is going to expand your career.
Q: You're career is really rolling. What advice do you have for actors on how to present themselves as they network at a place like Sundance?
Anytime I go into a conversation, unless it is a specific meeting about a project, I just go in as I would when I normally meet people. You have normal banter about what are you doing at Sundance and during that I'll say, "I am an actor promoting a couple of shows and films that I am working on."
I take a soft approach versus actors who say, "You should put me in your show." That may work, but I am the type of person where I will have a conversation with you versus going in aggressive.
Q: Do you bring marketing materials?
Just business cards. For the most part, what I have noticed is that everyone is out there for a specific reason and everyone is walking around. So the last thing you want to do is give them a bunch of stuff. You just want to give something that they'll remember you by. Last year, I just asked for their email. I typed it in my phone real quick. Sometimes, that is the better way to go about it because I am being pro-active by reaching out the them. And that way I know I can keep in touch at another time.
CHECK OUT: http://www.adrianbustamante.com/blog.html
http://www.adrianbustamante.com/index.html
4. Colleen Davie Janes, Director/Producer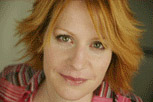 Q: What do you hope to get out of attending Sundance?
I get so much work done in one week at Sundance it's just wonderful. This year I am working on attaching myself as director to a feature, and with the assets I can bring to the table I look forward to finding a possibility at this Sundance. That said, I am also reaching out to Lit agents for top unproduced screenplays that speak to me as producer and/or director. I'm looking for powerful, commercial, moving and unforgettable stories. And commercial does not have to mean big budget.
Q: As a Director, how can actors best present themselves as they network with you at Sundance?
Actors can relax and have fun and talk about anything but themselves. I of course love to know who someone is, what brings them to Sundance, but in a chance meeting I want to know who you are. I also am there to meet producers, financiers, other Filmmakers – so actors who understand that are ahead of the curve.
Q: Have you ever scouted talent from a festival?
Only to the extent that I will see a film and remember a talent, or if I miss someone's film whom I meet they will follow up with a screener or invite to a live performance. Never from meeting at a party.
CHECK OUT: www.DavieJanesLocker.com
http://pro.imdb.com/name/nm1638633/
twitter: @scarletfurie
5. Andrew Ahn, Director of DOL (First Birthday)
DOL (FIRST BIRTHDAY): A highly personal twist on the coming out story, set in the Korean-American community of Los Angeles.
Q: What does it mean, to you, to have a film at Sundance?
It's amazing to be a part of an institution that has been so influential in shaping cinema. For small films like mine, Dol (First Birthday), to have a festival like Sundance screen your film is amazing. Small, intimate films can be important too! These films may not have special effects or big Hollywood stars, but they can be emotionally expansive. Sundance does the hard work to find these films and they give us an audience we normally wouldn't have.
Q: How can going to Sundance boost a career?
Going to Sundance will definitely give me the confidence to take risks, not only professionally but also artistically. I can tell riskier stories, try inventive cinematic story telling techniques. I hope that my risk taking helps diversify and enrich the medium.
CHECK OUT: Trailer: http://vimeo.com/23904100
6. Fuad Omar, Producer, Get Down Brown Productions Limited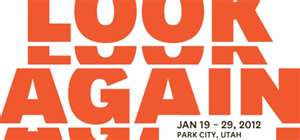 Q: Why are you attending Sundance and what do you hope to get out of it?
The main aim of this trip is to meet certain people that is pre-arranged and also scout talent.
I'm very aware that Sundance is a film-lover's paradise so the reaction of the audience to talent is a good barometer of what people want to see. I'm also on the look-out for scriptwriters to commission some work to as we have a large number of projects and some that are delayed year on year, it'd be great to allow fresh blood to have a stab at it.
Q: How can a screenwriter make the best impression on you when networking at Sundance?
Be prepared and know your craft. When I speak to someone, I want to see passion and knowledge about the art of screenwriting as well as appreciation for commercial viability. If I meet someone and they can't follow through with a sample of their work which grabs me within a short span of time then they've wasted an introduction. I meet a lot of 'potential' screenwriters with a great idea for a story. We have treatments ready and are looking for scriptwriters to listen, understand the story we're trying to tell and ones that have the ability to make their mark on the story.
Q: Will you be looking for actors for future films while at Sundance, as well as scripts?
Sundance is an opportunity to make a great first impression. If you thrive in your work environment then you're soaked in it because of this event. You're surrounded by filmmakers, actors, crew and everyone else. If you're an actor and are eager to make an impression, don't let a moment pass you by because film festivals are one of those places where 'the hunger' is evident. Those hungry for work, enthusiastic about getting roles they can sink their teeth into and dedicated to making it happen are easily identifiable compared to those who are waiting to 'be discovered'. Have your showreel ready, follow up to ask what someone thought of it and ask to be kept informed on any relevant roles. You never know. I'm not looking for actors but if someone makes an impression on me I won't miss the opportunity to see them shine.
CHECK OUT: www.getdownbrown.com
7. Laurence Thrush, Director of Pursuit of Loneliness
Pursuit of Loneliness: When an elderly woman dies in a Los Angeles county hospital with no known next of kin, four strangers search for her family.
Q: What do you hope to get out of attending Sundance?
I am hoping to meet other filmmakers, directors, cameramen and producers. That is my main hope, to come away with a couple of people that I may keep in contact with; other writers and likeminded people.
Q: As a first time Director in the NEXT category, do you have any advice to future filmmakers on how to make a film on a budget?
Yes! I never do a budget, that's the main thing. Whatever it costs, it costs. If I ever did a budget and looked at it on paper, saw what it would cost me, I may have never done it. So, that is my advice.
CHECK OUT: http://www.pursuitofloneliness.com/
8. Marshall Lewy, writer/director of CALIFORNIA SOLO.
California Solo: A former Britpop rocker who now works on a farm gets caught driving drunk and faces deportation after living in Los Angeles for many years. His efforts to stay in the U.S. force him to confront the past and current demons in his life.
Q: What does it mean, to you, to have a film at Sundance?
CALIFORNIA SOLO is my first film to premiere at Sundance and I am honored to be included at the festival. Having a film play there has been a dream of mine for a long time, and it feels a little like being given a spot on the independent film all-star team. Sundance is very supportive of independent filmmakers and personal filmmaking at a time when it's tough to get those movies to a wider audience. I hope that by premiering CALIFORNIA SOLO there, it will get the chance to reach a wider audience so everyone can see the great work that was done by the cast and crew.
CHECK OUT: Web: www.californiasolo.com
Twitter: @californiasolo
9. Rhys Ernst, Director of The Thing
THE THING: A moody and mysterious road trip adventure about a trans-man and his beautiful girlfriend.
Q: What does it mean to have your film at Sundance?
Going to Sundance is like going to the Olympics of indie film. It's a ridiculously large affirmation of your work, but will no doubt be also be a humbling experience to be among some of the best filmmakers in the world.
Q: How can going to Sundance boost a career?
Just to be able to say your film has played there is huge. Before my film even premiered a number of doors opened for me. You're suddenly a contender.
CHECK OUT: Trailer: http://www.facebook.com/#!/TheThing.film
10. Selen Uçer, Actress in 'Can'
Can: A young married couple live happily in Istanbul, but their decision to illegally procure a child threatens their future together.
Q: What it means, to you, to have a film at Sundance?
I always thought Sundance as a very unique festival, it is kind of a 'myth'. Many directors that I am a fan of -Jim Jarmush, Tarantino and many others – started up their career with Sundance.
Being the leading role of a competitor movie at Sundance is a 'once in a lifetime' opportunity. Especially for me it is meaningful, since I am one of the very few Turkish actors who did a masters in acting in US. I lived almost 4 years in Chicago-New York. Especially in New York, as I was an intern at Ensemble Studio Theatre, – so I was a 'struggling' independent NY actress for a while- There was a joke between some friends, while we were rehearsing a scene-or auditioning for a show. We used to say: 'One day at Sundance, we will laugh about these days.' And it is happening for me now…It is a dream come true, what more can I say.
Q: How can going to Sundance boost a career?
I will see that after Sundance

But I am aware of the fact that Sundance is the heart of new directors, new projects, international movies. So I am hopeful. This was my aim when I started my career, that's why I came to US for graduate acting program, to get a universal point of view and practice for acting. With ARA, previous movie in 2008, (I played the lead and got the Best Actress award at Adana Golden Boll Festival in Turkey) I travelled throughout Europe via couple of festivals. And now with CAN (dir by RaÅŸit Çelikezer) at Sundance, we will be introduced to a worldwide network. I am grateful!
CHECK OUT: http://www.selenucer.com/
11. Raúl Castillo, Actor in MY BEST DAY
Q: What it means, to you, to have a film at Sundance?
For me, having a film at Sundance is about so much more than just what happens in Park City.  Yes, being there means you are part of a legacy
of independent filmmaking of the highest caliber and that is an incredible honor.  But it also means that the rest of the world will now stand up and pay attention to your film.  People generally associate Sundance with a certain quality of filmmaking.  It means our story will now reach a wider audience because of it.  It gives the film a visibility and respectability.
Q: How can going to Sundance boost a career?
My first time at Sundance was in 2009 with Cruz Angeles's feature Don't Let Me Drown.  It was at an after party for that film that I met My Best Day Casting Director Allison Twardziak.   Here we are three years later, she brought me on board for MBD, the whole thing has come around full circle.  So, yeah, this project, for me, is a direct example of how going to the festival can boost your career.  Also, for a New York actor, it's a good opportunity to meet industry people from the West Coast; from all around the world for that matter.