Breaking into dramatic roles as an actor can be a challenging, yet rewarding experience. These types of roles demand a high level of emotional depth, vulnerability and intensity, not to mention that the competition for these roles can be fierce. Whether you're a seasoned actor looking to take your career to the next level or a newcomer hoping to make your mark in the industry, below are valuable insights and practical tips for breaking into dramatic roles.
Build a strong foundation: It's essential for you to have a solid foundation in acting. This includes studying acting approaches, such as the Stanislavski method, Meisner technique or any other acting training that resonates with you. Enrolling in an acting school, joining a drama club or taking acting classes with a coach can help build your skills.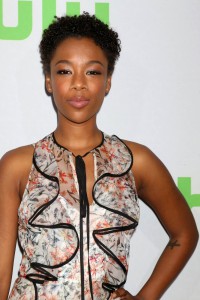 Some famous actors who went to acting school include:
– Hugh Jackman, who turned down a role on a soap opera so he could finish his drama schooling.
– Glenn Close, who went to a college with a strong theater department.
– Samira Wiley, attended Juilliard (You'll recognize her name from Netflix's Orange is the New Black.)
– Al Pacino – shocker, right? He went to acting school to gain practice performing in front of an audience.
Work on your craft: Consistent practice is essential for you to perfect their craft. Working on your skills regularly by participating in plays, short films or student films is an excellent way to do this.
Practice lines, movements and emotional expression. By doing so, it can help you become more comfortable and confident in your abilities. It can also help you overcome stage fright or nervousness, which can impact your ability to deliver a strong performance. By consistently practicing their craft, actors can also develop a deeper understanding of their characters, allowing them to deliver more authentic and compelling performances.
Develop emotional range: Dramatic roles require actors to be able to display a wide range of emotions. Practice emotional exercises and work with a coach to explore the full range of your emotional capacity.
– Emotional Memory: This exercise involves recalling a personal experience that evokes a specific emotion and then transferring that emotion to the character. For example, you may recall a time when you felt intense grief. Use that memory to tap into the emotions required for a dramatic scene.
– Body Mapping: This exercise involves exploring how different emotions are expressed physically. You can experiment with different postures, gestures and facial expressions to understand how to physically embody a particular emotion.
– Improvisation: Improvisation exercises can help you explore different emotional states and react spontaneously to different scenarios. This can be especially helpful if you struggle with overthinking or feeling self-conscious.
– Voice and Breath Work: You can use vocal and breathing exercises to help you access different emotional states. Practicing deep breathing exercises can help you connect with feelings of calmness and relaxation, while voice exercises can help you explore the different tones and inflections associated with different emotions.
– Scene Work: You can work on scenes from the script, focusing on understanding the character's emotional journey throughout the scene. By breaking down the scene beat by beat and exploring the character's motivations, you can better understand the emotions you need to convey and how to do so authentically.
Get comfortable with vulnerability: Dramatic roles often require actors to become vulnerable and open themselves up emotionally. It can be challenging, but it's necessary to convey complex emotions convincingly. Read Embracing Vulnerability: The Power Of Authenticity In Acting
Network: Networking is crucial for you to break into the industry. Joining an acting community, attending casting calls, participating in film festivals and building connections with filmmakers, directors and producers can help you get noticed. Don't be shy! Get out there and introduce yourself!
Be open to criticism: Tough one, but accepting feedback and criticism is crucial for you to improve your skills. Listen to constructive feedback and work on improving weaknesses.
Be flexible: You should be willing to take on different types of roles to showcase you range as an actor. Don't limit yourself to one type of role or genre.
Create your own content: You can create your own content and showcase your skills by producing short films, web series, or theater productions.
Build an online presence: In today's digital age, building an online presence can help you get noticed. Create a website, social media pages, and an online portfolio to showcase their work and promote themselves.
Here are some more dramatic actors for your to study:
– Daniel Day-Lewis is widely considered one of the greatest actors of his generation, known for his intense and immersive approach to his roles. He has played a variety of dramatic roles throughout his career, including his roles in There Will Be Blood, Lincoln and My Left Foot, for which he won three Academy Awards for Best Actor.
– Cate Blanchett is a highly acclaimed actress who has showcased her versatility by playing a wide range of dramatic roles. She has been recognized with numerous awards and nominations, including two Academy Awards for Best Actress, for her performances in Blue Jasmine and The Aviator. Some of her other notable dramatic roles include her performances in The Curious Case of Benjamin Button, Notes on a Scandal and Elizabeth.
– Chadwick Boseman was a highly talented actor who played a number of dramatic roles in his career before his death in 2020. He is perhaps best known for his role as T'Challa / Black Panther in the Marvel Cinematic Universe, but he also played a number of dramatic roles, including his portrayal of Jackie Robinson in 42, James Brown in Get On Up, and Thurgood Marshall in Marshall. He received critical acclaim for his performances and was posthumously nominated for an Academy Award for his role in Ma Rainey's Black Bottom.
– Riz Ahmed is a British-Pakistani actor who has become known for his dramatic performances. He has played a variety of roles in film and television, including his roles in Nightcrawler, The Night Of and Sound of Metal. Ahmed's performance in Sound of Metal, where he played a drummer who begins to lose his hearing, was particularly praised by critics and earned him an Academy Award nomination for Best Actor. He has also been recognized with numerous other awards and nominations for his work in film and television.