With close to 40 years in the talent industry, Lynne Jebens gives the essentials on what an Actor must do in order to be successful in the business. Lynne works at The Krasny Office located in New York City and prior to that, was an an actress and director. During my interview with Lynne, she hits on key points that should remind everyone in this business, whether you are an actor or not, to really hone in on your craft and to TAKE IT SERIOUSLY.
Let's dive deeper into my interview with Lynne:
What are some Pre-requisites for actors if they want to be represented by you?
Talent? Yeah, just talent. I mean, listen, it's a subjective business. It is a business based on personal opinions. You've got five people who go to a theater or go to a movie and you walk out and you got five different opinions about what they thought. So it's filtered through your own likes and dislikes. I have to feel good about sending somebody out. I have to trust their talent first. I'm going to submit them to my buyers. But then I also have to trust that they're going to use their heads and be professional. And remember, this is a career.
What approach works best when an actor is looking for representation?
Good question. Because I know that there's a lot of approaches out there, like you can look online or, you know, you can mail your headshot. I do not open pictures and resumes that are unsolicited only because I've had a couple of instances where viruses came through. I woke up on a Sunday morning to like five thousand two hundred and thirty eight emails. And I kept trying to block them and they were coming in every 45 seconds. Oh my gosh. I freaked. LOL So I don't open anything unless I know you. I'm not taking any chances. USPS is still the best way to reach out to an agent. 
Lynne was very prominent of the fact that an actor MUST be doing their part in order to keep being sharp and staying on their feet. Lynne was discussing with me an instance where one of her clients went into an appointment without being prepared and ultimately, she didn't get the job. Here's what she said below:
If you stop doing it, you're gonna become rusty. Exactly. So I want somebody who's going to believe enough in their craft to continue to work on it. I had one client many years ago who was a Broadway dancer and singer in every major Broadway show available and she wanted an introduction to Law and Order. So this really dates this. But I tell the story because I think it's important that I told her. I said, you're in a Broadway show right now. You're making a really good salary. Get yourself into an acting class. Give me six months in an acting class and I will make an introduction. He contacted me in six months and said, OK I want to do it now. And I said, well, who have you been studying with all this time? She said I haven't had time. I said, Oh, no. 
I called Suzanne and I asked a favor and I said, Listen, I don't know what you're going to find.  Here she is, right for the part. If she can act it, if you would do this for me, I'd be grateful. I want honest feedback. She did it. She called me right afterwards and said, Linda, she can't do it. She has no clue what to do on camera. There's nothing going on. And I told the actress this. I said this is the reason I didn't want you, you know, going into an appointment like this, unprepared. I can only open a door; I can't get you the job. Go in the door not prepared, you're screwed. Perhaps even burnt that relationship for the future. That is so true.
Lynne really opened my eyes at that moment because she's right, agents can only get you to a certain place. It is up to YOU to bring yourself the whole way and that is your obligation to do so. If not, then this business is not the right one for you.
The next question I asked Lynne was pertaining to self-tapes. This was a question that NEEDS to be asked because there are plenty of instances where casting directors don't even look at the tapes because of how amateurish it looked. Lynne's response is one that is worth reading:
I mean, if you're working with an agent, make sure you say who the agent IS. Make sure contact information is CLEAR. You know, my name is Lynne Jebens and I'm with the Krasny Office. I'm five foot ten, two hundred lbs, and I'm reading the part for blah blah blah. So you know, if for some reason people aren't paying attention to the tapes, they want to know what you're reading for. And there's too many actors who just do the work and then disappear.  Tell me people what is that. If the part calls for accents and things like that, make sure you do it well or don't do the audition at all. Sometimes it'll say would love an Irish accent but just do the audition right now, that's fine. But if it says must have and you go in and look like an idiot, then you know again, you could be burning bridges. So people remember this stuff. And they're trained to remember stuff like that. 
Then something struck my mind that I'm sure artists all over are wondering: What is going happen for the future of the arts amidst the Corona Virus situation? Lynne had a good response: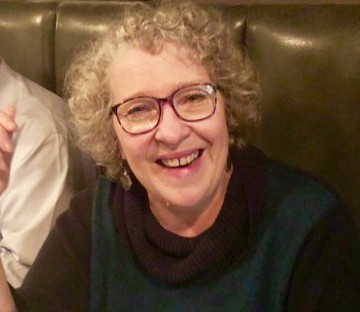 It scares me for the future of our industry but at the same time, we all just have to hold on. It breaks my heart to what this is doing to individuals in our business. I have sad days, yes I'm sure all of us do at this point. But we need to hang in there because at this point, no one knows.
Lynne's conversation was priceless and her advice is one that every artist out there should take to heart. I enjoyed interviewing Lynne and I hope to connect with her in the near future.