In the realm of theater and the performing arts, the names of iconic actors shine brightly, leaving an indelible mark on the stage and screen. Behind the scenes, however, lie the visionary individuals who shape and nurture these stars, enabling their talents to flourish. One such luminary is James Price, the founding Director of The Acting Studio – New York, who has spent decades guiding aspiring actors on their transformative journeys to the limelight.
James Price's name resonates throughout the acting community, recognized as a mentor and guiding force for countless aspiring actors who have walked through his doors. As a seasoned actor and passionate educator, Price has dedicated his life to not only honing his own craft but also to sharing his expertise and nurturing the next generation of thespians.
At The Acting Studio – New York, Price has curated a unique approach to teaching, one that encapsulates his belief in the power of the individual and the importance of fostering a nurturing and collaborative environment. By combining classic techniques with innovative methodologies, he has developed a comprehensive curriculum that equips actors with the tools they need to explore their craft fully.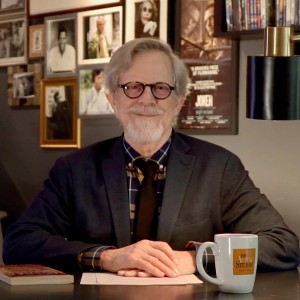 You're the founding Director of The Acting Studio – New York which began in 1983. Extensive training includes Acting for Beginners, Commercial Auditions, Foreign Accent Reduction, Classes for Teens, Monologue Audition, Scene Study, Script Analysis, Singing For Actors, Stage Violence and Voice-overs.

When you first started the studio, what vision did you have in mind? How did the studio evolve into what it is today?
Hi Ilana, Thank you for inviting me here to DirectSubmit / NYCastings.
The main idea behind The Acting Studio – New York (originally The Acting Studio, Inc.) when it first began in 1983 was to offer actors in New York City a decent, functionable homebase where they could obtain actor training that was legitimate and practicable, and while at the same time a place where they can gain practical out-of-classroom experience by acting in plays presented in our own black box performance space under the watchful eye of our very own Off-Off Broadway theatre company. It was in 1984, that the Studio's current resident theatre company was formed under the name Chelsea Repertory Company and began presenting public performances in main stage plays and workshop festivals.

When The Acting Studio, Inc. officially opened in its beautiful new home and first of its kind in a commercial loft located on W 21st Street, NYC in January 1984, I only offered the traditional two-year Meisner training. Along the way, the Studio branched into offering other adjunct classes such as Linklater (Voice and Speech), movement for actors, Alexander technique, etc. The Acting Studio, Inc. was created to keep the actor's focus on the craft of acting and not on the actor (i.e. Actors Studio). Over the next forty years I experimented; trying out new classes (and instructors), finding out which worked and keeping those classes that were seen as helpful to actors in their development and discarding those that were not useful to them overall. What we currently offer at The Acting Studio New York has stood the test of time. We don't peddle in classes, we train actors.
Why did you decide to teach full-time instead of acting full-time?
In truth, I always wanted to be teacher ever since I was little. My life, however, took an expected turn when I was offered my first professional Actors Equity contract at age 20. It was that job and fate that ultimately lead me to New York to train under the expertise of Sanford Meisner. And although I did pursue acting briefly after the Playhouse, I decided I wanted a more stable life than always pursuing my next acting job. I function best under a regimented life, and I hated the feeling of being unemployed or idle. I teach full time, but I still do act whenever the opportunity arises. I hardly ever turn down an acting job or opportunity, but I do not seek them out. But during these past forty years, I have been a steadfast proponent of Sanford Meisner's acting principles and his training system to which I have added newer elements and recalibrated some exercises, at the suggestion of Mr. Meisner personally, for further improving and maintaining its effectiveness. This is a cause to which I have dedicated most of my life as both a personal friend and protege to Sandy, which is a term he personally granted to me in 1984 as a young teacher under his tutelage.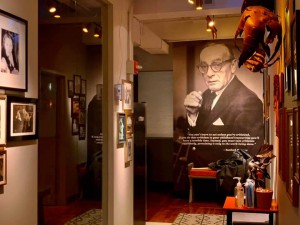 You were trained under the legendary American acting instructor, Sanford Meisner, in what's called the Meisner Technique. What made you choose the Meisner Technique as opposed to Classical Acting, Stanislavski's Method, Method Acting or the Chekhov Technique?
I did not choose to study any particular acting technique. I chose to study under Sanford Meisner because of what I had heard about him and his reputation as a teacher and actor back in 1972. That was my determining factor. Over the years since then, and as a serious teacher of acting, I studied and revisit the works of Stanislavski, Vakhtangov, Toporkov, Rapoport, I. Sudakov, G.B. Shaw, Hagan, Strasberg, Adler, Michael Chekhov, Joseph Chaiken, etc. and I draw from all of them, and their ideas on acting to be added to those principles espoused by Sanford Meisner.
Let me state here, unequivocally, that I was never a sycophant of Sanford Meisner and in a manner of speaking there is no such thing as the Meisner Technique; not as a recipe or panacea for acting. Sandy did not teach Meisner Technique. He taught acting. He was an acting teacher. The term Meisner Technique, if used properly, is a system of exercises that help actors develop basic yet vital skills needed when acting. Every actor develops their own technique over time and no two actors approach acting the same, including Meisner-trained actors. Mr. Meisner never taught any two classes exactly the same. He started to teach in 1935 and over the next 50 years he constantly experimented, changed and evolved his exercises and approach in his teaching. In the latter years one may be surprised to read that he was actually thinking of dropping the word repetition exercise. It is problematic in design, most often misunderstood, and when in the hands of an unskilled teacher, absolutely pointless to do. At present, I have fixed those elements I found to be inherently problematic, and ever since it has been smooth sailing.
What are your thoughts on actors who do not have any formal training, yet are A-list stars?
Ha ha, this is a good one Ilana. The short answer is, at present, I have no thoughts about any stars on the A-List.
But since you have asked I will create some. I know of one life-long A-List star who spouts he never had any formal acting training and I know him to be a big liar. What is his definition of "formal"? Are they referring to the elitist schools such as Yale, or Juilliard? You can't get any more formal in training that the commitment to the traditional two year acting technique training period which this person had privately with teacher Philip Gushee. Where the hell did he learn to jump up and down on sofas, or to dance lip-syncing in his tighty-whities? He didn't get that from his acting classes at HB Studios which he also had. I can think of another A-List star that may say they never had formal actor training, but then again, what the hell is the WWE wrestling school but a formal acting school for goons?
Acting as a craft, which by definition means to exercise skill in making something. And a skill is defined as the ability to do something well or with expertise. Making movies is one thing. Acting is something entirely different. While acting may be a useful skill in making movies, making movies is worthless to acting. I imagine that most A-list actors almost always hire a private coach which is in itself a form of training albeit not formal. And as you well know, but maybe some of the readers do not know, the A-List is about commerce and not craft. It means be bankable. One can be on the A-List because of attributes other than acting skill. To get on the A-list of stars without any acting training is like playing the lottery. Good luck to you.
By the way, submitting to a program of actor training, whether good, bad, or otherwise, does not guarantee anyone will become a good actor. And being a good actor does not mean you will become successful. It's the individual personal learning process and skill development and good old fashioned luck that matters. Taking a class is tantamount to reading a book on acting. I would not consider it training. Acting is not for everyone and neither is taking classes for everyone.
The Acting Studio currently has many permanent and adjunct teachers. Do you yourself make it a priority to meet each and every student? What does the student gain from having an encounter with you?
Yes, all primary ACTING CLASS applicants who are new to the Studio do require an initial personal interview with me. These classes would be the Acting for Beginners, Introduction to Meisner, Meisner Techniques 1 and 2, Monologue Audition, and Scene Study / Rehearsal Technique, and 6-Week Acting Conservatory. I feel it is important for applicants and me to have, at the very least, voice contact and at best, in-person contact to talk privately in simple conversation so each of us can better determine whether or not the Studio and the student are a right fit for each other. This also gives the applicant a time to ask any unanswered questions regarding the particular acting class and nature of the instruction to be given. It also gives me the opportunity to ascertain whether the applicant understands their obligation to each class, the outside work required of them, and the commitment they are making regarding their overall conduct and professionalism. If an applicant is viewed as incapable of making the adequate commitment needed, for whatever reason, then we will pass on that person for the sake of all involved.

All in all, most interviews are usually a pleasant, relaxed, heart-to-heart, personal conversation about the applicant as people, their life experience and emotional temperament, previous acting experience, if any, etc., and what they are looking to achieve by taking the particular class. This is how I interview all prospective acting class students. Can they sit down and talk simply and honestly to me and connect as one human to another which has a lot to do with acting. And with most applicants, it usually puts us both at ease to be ourselves. I am also able to let the applicants know of some of the free benefits the Studio offers its students, both current and former, which are our monthly-held Chelsea Rep Acting and Playwriting LABs. These forums offer Studio actors opportunity to gain out-of-class acting experience and greater knowledge through their participation in these Labs and play festivals.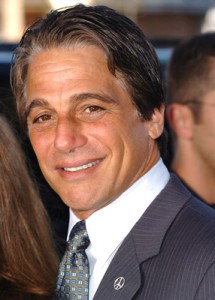 You've coached actors such as Julianna Margulies (The Good Wife, The Morning Show) and Tony Danza (Taxi, Who's the Boss). As a matter of fact, Tony still works with you to learn to improve and polish his skills, as well as acquire new ones. With that being said, how do you stay current with industry trends and changes in acting techniques?
Well, this is big question and I will give you a big answer. Ilana, first let me say in full disclosure while it is true that Julianna Margulies studied with me in my Meisner Technique 1 class for many months back in the late 80s when the Studio was first located on W 21st Street, (formerly The Acting Studio, Inc. back then) for the sake of absolute clarity it would not be proper to suggest here that I coached her. However, the technique work she did in classes with me while studying is clearly apparent in all of her acting. Julianna is a shining example of skillfully living in the moment off what exists under the imaginary circumstances. It was shortly after her time at the Studio she booked her iconic role on ER which resulted in her winning numerous awards which was the start of her long illustrious career as actress and producer and one of which I am pleased to say I knew her when.

And yes, it is true that ever since Tony was a student back in 2012, he and I have remained friends and are still comrades in acting, as well as all of our life adventures. I've had the honor of coaching Tony over these years on several roles including on Broadway, film and television as well as other theatre-related events that have popped up over the years. My association with him has been a fount of inside industry information of the past, as well as up-to-date information regarding what are the current trends, etc. Stanislavski once said, "Artists who don't go forward, go backwards." Life always goes forward, and as a teacher, actor and business owner I strive to stay abreast of all new trends in order to impart that knowledge to our current students, and to incorporate it into my overall teaching process.
As an acting coach, people every week contact me with new material for their auditions, and/or upcoming projects, and I help them in their preparation and self-taping. And in many cases, I use these opportunities to help them apply certain acting techniques they had never been exposed to prior to coming to me. For many, I aid them in discovering what the casting director is specifically looking for in giving them a particular side, and in some cases, up to even four different scenes for which they are to submit. In addition to my coaching duties, and in order to better suit myself, I make a point of asking that acting clients share with me their self tape submissions so I can see exactly what they are submitting, and especially those where they booked the role. In all these matters I am proactive with our current clients and former students, and Studio graduates.
You and Tony Danza have been working together since 2012. How did you meet? What expectations did you, and do you still have, from him? Considering Tony was a well established actor before 2012, did you have any reservations about working with him?
Yes, Tony and I have continued to work together since we first met in March of 2012. Tony came in one day for information on the studio and to schedule an interview that day for my upcoming acting technique class — Introduction to Meisner. When I arrived at the Studio that afternoon and was told, "You have an interview at 4:30 with Tony Danza." — it sent me into a terrible fright. Celebrities scare me and I'm not sure why, but I am not very comfortable around them. However, upon my meeting Tony he was the nicest guy, and we had a pleasant, heart-to-heart, 30-minute chat sharing stories and getting to know each other. He had several up and coming possible acting projects and had been away from acting for a considerable time. You may recall he was in an American reality show two years prior (2009-2010) on A&E called "Teach: Tony Danza" where he was a 10th grade English teacher at Northeast High School in Philadelphia. So he wanted to get back in the acting mode.
For Tony to step into an acting class as basic as the one he did in 2012 was not easy thing to do as an actor, especially given his celebrity status and early successes performing on television and on Broadway in various plays and a musical (The Producers). How vulnerable he had to be to open himself up to the work that class required, is a testament to his sincerity to continue to improve as an artist while brushing up on his old skills, he had to acquire new ones. As an acting teacher it is not an easy task helping an already established talent in the industry to leave their comfort zone and be open to trying something new. It required my getting Tony to drop what had been his style or trademark of his past successes and to trust moving his talent in a different direction. Tony was prior, to my mind, the quintessential charming nice guy. But underneath was this vast reserve of deep feelings, intuition and raw emotion about to erupt forth catapulting him into realms unknown and that few have seen.
For ten weeks he participated with the rest of the group as just one of the students. During this time he regaled us on occasion with great stories that helped illuminate points being made in class. The average age of our Studio students is usually around 30 years old. Tony was the oldest student in that class which can usually range in age from 70s or as young as 18 years. That first night, it was somewhat humorous that half of the 16 people (our limit) didn't know who he was. But the fellow sitting next to him, who was a complete beginner, said "I cannot believe I am sitting next to Tony Danza." It was a lot of fun. I think it was that night after class, Tony told me I was good luck for him because when he got home after our interview, he received a call from Joseph Gordon Levitt offering him a role playing his Italian father in DON JON'S ADDICTION (later distributed under simply DON JON) which was my first coaching stint with him.
What would make a student want to apply and join The Acting Studio – New York over the tons of other acting studios and classes available countrywide?
Let me say that I believe in education and a college education is important. However, if the goal is to become an actor then we need to reconsider that option. When I was a young person back in the late 60s there were very little colleges that offered any kind of programs for actors. But over the years since that time, they have realized they were missing a lot of revenue by not offering it. So now almost everyone offers some kind of acting or actor related program and/or degrees. Unfortunately, colleges deal in academics, not talent development and acting is not an academic subject. It is, as stated before, a craft. So college is not for everyone.
Our Studio and programs were always designed to complement those students who have graduated from an undergraduate or MFA program, and who have come to New York to pursue acting as a profession. To offer these people from all over the world a homebase here in New York City; a place to belong. These people flourish in our Studio community of artists. We offer them what the college cannot and did not — true development in the craft of acting on the level that the industry will be looking for when they audition.
The Acting Studio – New York is a private studio where classes are smaller in size and where intimate, personal, and real, moment-to-moment work is done with no clock attached. We have a face, and a human personality attached to our Studio and our student body reflects our society and the world as it is today; populated by real people, with lives and struggles and dreams. The average age of our students is 30 years old. They are more mature and dedicated to the learning process. We deal in developing talents, not in just holding wholesale classes as some of the well-funded and costly popular ones in NYC that cater to a large volume of unsuspecting people being led to believe this is what actor training is. We also offer training to people at all levels of their development. And if they do not maintain our standards then they are not allowed to continue training at the Studio.
Unique to The Acting Studio – New York is the on-going activities of Chelsea Repertory Company and LABS that offer practical experience to practice what we are teaching and what the student is learning. This comes at no cost to the actor except of their time and energies. There is good reason why many of our members have been involved with the Studio since its earliest inception in 1983. We are their family, their homebase where they can feel comfortable and yet still be challenged. We are the safe place in their artistic life; a diverse community where they continue their artistic journey.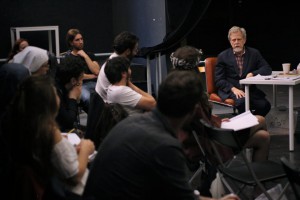 How do you help actors with their emotional range and authenticity in their performances?
I start with the bigger picture first by teaching ACTING IS STORYTELLING. And what makes for a good storyteller is that they are: 1. CAPTIVATING; 2. BELIEVABLE; 3. AFFECTIVE; and 4. CLEAR. Then we move into the fundamental technical aspects of Stanislavski and Meisner's idea that ACTING IS DOING. Acting comes from actions and actions are a thing done; therefore the most important basic principle of acting is the REALITY of DOING. DON'T PRETEND. REALLY DO IT. Our goal as actors is to make the audience believe that real things are happening to real people; to convince the audience that we are who the story says we are, and to actually experience what the story says we experience. You can't accomplish this by pretending. We teach you how to do this at The Acting Studio – New York. As film editor Jordan Goldman says, "I can edit around just about everything except an actor's lack of authenticity. If it's less than authentic, then it must be cut out, including the entire scene, if need be."
Humans are creatures of habits. If you want to change your life, change your habits. If you want to change your acting, change your acting habits. Bad ideas about acting, and bad acting habits, are the foundation of bad acting. With each bad habit I can get an actor to break and replace it with a better habit, the quality of the acting improves exponentially. This is a tedious task for a teacher to do and requires a sharp, watchful eye and patience. My actors are taught that they are in the reality business and they are also in the true emotion business. Reality without true emotion is unbelievable, not effective, uninteresting, and without meaning. Emotion establishes meaning. And a story gets told by the truth of your reactions. "If you don't have a strong sense of reality, good luck to you," Meisner would warn. Emotions come from struggle and actions. The more an actor works to make something happen to the other person, the more it will cause something true to happen in them. So key to achieving this is to keep one's attention off of them self by engaging what is in front of them, the other person, and to always be ready for the unexpected to happen. And then, when it does, embrace it. The biggest mistake an actor can make is to ignore a mistake. Embrace it. Use it. Mistakes always happen. That's life. Get over it. It never goes the way you want it to, but still we go on living. Life is an improvisation. To live is to improvise. The characters are improvising moment by moment. But the actors are scripted and there in is the problem. I endow my actors with the techniques to solve that huge problem.
How do you balance the need for structure and discipline in acting training with allowing for creativity and improvisation?
It's fairly easy. Structure and discipline is for the approach to teaching and learning the proper use of an actor's imagination and improvisational spirit through self exploration. It is the freeing of the actor emotionally, and harnessing their individual uniqueness to their own creativity and passions. Technique is a means of leading one through a process that produces in the actor an unimaginable source of possibilities. Technique is the vehicle, not the destination. Unfortunately, and sadly so, when one has been through any kind of acting technique, they now have such technique in their head and still not in their heart or being. This only perpetuates the same problem of head vs instinct.
The conditioning process in an actor's development happens gradually over time. The foundation I lay in acting skills I teach are introduced one by one, class by class, exercise by exercise. And over a period of time, and with persistent regimented practice, these skills, or habits if you will, become a living part of the actor's every day being. It is no longer a technique that they have to think about. It is a way of life; or "living truthfully" as Meisner might refer to it. Sandy was obsessed with truth and hated lies and especially liars. You can't teach his approach if you are a liar. Those of us who knew him personally, knew this well. He was an empath, which likened him to a human polygraph (truth machine). There are many who wrongly teach what they think is Meisner's acting technique. One unnamed person who never trained with Meisner in his teaching process, sells certification in teaching the technique to unsuspecting professors who are now wrongly teaching generations of unsuspecting students in their colleges. "Good luck to them," as Mr. Meisner would say, and, "If they can't see he is lying to them, then they deserve to study with him."
Sanford Meisner knew what he liked in acting; that which came spontaneously, instinctively and truthfully from the heart and not from the head. He spent his lifetime trying to improve his teaching process toward imparting that to others, and as he once said, "He strived to never lose sight of what it (acting) could be."
Anything else you'd like to say?
Yes, indeed. In closing, let me thank you, Ilana Rapp and DirectSubmit / NYCastings for giving me this opportunity and forum in which to answer these thought-provoking questions regarding this subject of acting and training of actors which has been my life-long passion and the driving force in my life. Also, I'd like to thank Charlie, Kyla, and Jill from the JFPR Team for making this possible, and of course, the good man and friend, Tony Danza for his love of acting and constant support throughout our friendship. Tony has been a long-time supporter of the arts community and especially of giving back to young people where acting and the arts can make a huge difference in their lives. I and my Studio are a supporter of this worthy not-for-profit group, THE STARS OF TOMORROW PROJECT, Inc. As Tony says, "When you teach a kid how to act, you teach a kid HOW TO ACT!" Please help others, helping others by donating.
The Acting Studio – New York
Facebook: #ActingStudioNYalumni