Actors often wonder what it takes to land a role. Do directors always have a single type in mind? Or can someone a little different catch their eye by surprise? The answer depends on the film, of course. And on an actor's commitment to every moment and choice.
To help NYCastings actors learn more about the decision making process, we spoke with Wei Ling Chang – Director, Writer, and Producer of THE UNLIKELY GIRL, which recently played at The Woodstock Film Festival.
THE UNLIKELY GIRL, staring Hande Kodja, Shane Lynch and Pierre Boulanger, explores the lines between truth and reality. It tells the story of Jamie, a young American exchange student in rural France who finds herself tangled in a web of sexual intrigue and family drama like she never could have imagined. In this tensely stimulating thriller, first time feature filmmaker Wei Ling Chang creates a taut world where suspense and deceit lurk at every turn.
Much like in the film, actors can often feel suspense and confusion lurking in their world! But there is a clear truth behind every decision. To share one specific example, here is the reality behind the casting of THE UNLIKELY GIRL.
Q & A with Wei Ling Chang
Q: How did you find your actors for THE UNLIKELY GIRL?
I saw close to 100 girls in New York City. I had a casting director, Eve Battaglia. We saw all the up-and-comers and we weren't able to find our girl. So, my producer and I flew to Paris and began the production. Just two weeks before the start, Eve was still looking for an actress for us.
I ended up auditioning Shane Lynch by Skype, and the connection kept breaking off, but I saw right away that she was great. She was the all American girl I was looking for.
Q: You saw over 100 actors for the 1 role. Why weren't any of those actors right for the part?
When I wrote the character, I had in mind exactly what I was looking for and it's not just the look – it's also the spirit of the actor. I needed someone who could be sexy but also the regular girl; who could be both. I needed someone who could fill that stereotype of the all American girl. And at the same time, for when it turns into a thriller, I needed her to become sexy in the turn of a dime. To be someone you discover to have more depth and layers. She needed to be able to play both, and that is what I saw in Shane.
Q: Why did she stand out?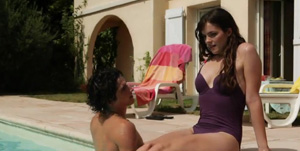 She read a couple of scenes for me and I knew she had emotional depth. She had range. That was important. To me, when an actor goes into an audition I think that if they give one interpretation of a character, they should also show another so the director can see range. Sometimes an actor comes in and just reads the script one way. Even if an actor doesn't give me exactly what I want, if I see that they can do the scene differently I will know that they have range.
Normally, I see what the actor's interpretation is and then give notes. Shane was able to take those notes and go even further. That is how I knew she was the one.
Q: Where there any other factors that affected the decision?
By then I had already cast the French actors and I needed someone who could contrast Hande, the other lead. It came down to Shane and another girl. When I put all their photos together next to each other, I knew it had to be Shane.
Because I had all the other French actors lined up already, it was very important to me to have enough contrast in the cast and make sure the dynamics worked. Putting all the photos together helped me see the overall picture.
Q: Do you ever choose an actor who seems unlikely to get the role at first?
With the French actors, Hande Kodja who plays Cécile (the other lead), was not on my call back list. The French casting director showed me actors on tape. When I made my list for call backs, the casting director said "What about Kodja?" I thought she was too tough.
The casting director told me that maybe he directed her to be too tough at the audition. I didn't think so, but he called her back anyway and I was really glad that he did. When I saw her, and gave her direction, she had so much range. She blew me away. She almost didn't make the cut. But when I saw her she had the exact combination of vulnerability and toughness, which was what I needed for Cécile.
This is why you hire people who don't listen to you all the time, who have different opinions. He gave me the chance to see that Kodja was the one.
Q: How can you tell when an actor has the right emotional depth?
After an actor comes into audition, when you watch the tape after they leave, you can just tell if someone is breaking through that tape and speaking to you. I'm not an actor, so I'm not sure how it happens, but some actors just have real screen presence and can communicate to you through that screen.
There is also a thing I call "surface acting" where you are just going through the emotions but the audience doesn't really feel it. When I'm watching you, I have to feel as if the moment is true. I have to feel as if this person isn't just acting as if they are happy. The emotion has to be genuine.
Q: What truth did you learn while making your debut film?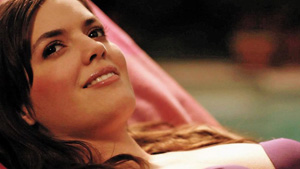 I learned when making this film, and my short film, that it is really important to adapt to the style of the actor. Every actor is different and you have to speak in their own language. With some actors you can have a discussion about the scene and then they can go and do it. Other actors need specific instructions. I think it is great if you can go to the actor, adapt to their style, understand what makes them tick, and how to work with them. That is what I learned on the set. All four main actors have different personalities. One of them needed warming up a little more. So, I would shoot his scenes later. I would do the shots with the person he is speaking with first because he takes a little longer to warm up. You have to find the best way to communicate with them, to optimize their performance. I feel as if it is really important for a director to adapt their style to the actor, not the other way around.
Q: Did you learn that technique in film school?
I didn't go to film school. I learned it from doing a film with kids. Talking to kids is very different than talking to adults. It sounds simple, but sometimes when it gets too complicated they just don't get it. Sometimes, you just have to say 'speak louder'. I realized that I just had to adapt my style, and I have no problem doing that. Whatever makes it work.
Q: What are you working on next?
I'm working on a project called THE FIX POINT. It is a time travel paradox. I will be shooting that next year in Louisiana.
Q: Do you have any inspiring words for first time filmmakers?
I can tell you how I made it through this movie. I told myself that the only way this movie wasn't going to get made was if I die. If you have a really firm goal in mind, you can make anything happen. You have to be pretty stubborn in this film making world.