Actors always want to know – How do I get an acting agent? They believe that they NEED an agent in order to be successful. That they can't get ahead without someone to represent them.
Indeed, agents do a ton for actors. Agents accelerate careers because they have established relationships with casting directors and key contacts in the industry. Actors should continue their quest for an agent. Absolutely! Yet they shouldn't wait until that magic moment happens. Actors can do a lot to represent themselves, to get auditions and start building networks!
To help NYCastings members submit like professionals, we snagged inside tips from a agent who knows a great deal about the industry and really cares about helping people – Peter Coe of Peter Coe Talent.
Here it goes!
Submission tips with Peter Coe…
Q: How important is timing when it comes to submitting?
Timing is very important when it comes down to commercials. Casting directors like to prep commercials faster than anything else, and will jump on the early submissions. It gets cut off pretty quickly. So jump in. For legit work, it depends. If they are only going to see three or four people per role, they might go off the first few submissions. Or they might just call the people they know.
For the most part, you still want to get things in as fast as possible.
Q: Can you explain what you mean by "prep the role"?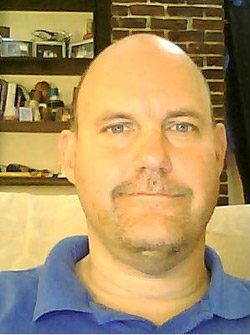 It is the way casting directors coordinate the timing for all the roles – what they want for the role, the style of acting they will need. They have to prep this on a sheet, mixing and matching with the various roles that interact with each other. They like to get that done as fast as possible so they can work on other projects as they come in. They have already put up the role, designated a time block fort the auditions, and have written exactly what they are looking for. Then, they wait until the actors submit and look it over. If a casting director doesn't know an actor too well, they may not choose them even if they submit early. If the casting director knows them well, they may jump on it faster can than Mark Sanchez can throw an interception
Q: Are there benefits to getting a certain audition time slot?
There are. You certainly don't want to be the guinea pig; the first one out. While a casting director knows what they want in their head, they may not know what they really want. The first person who auditions generally sets the barometer. And, the first person to audition generally doesn't book the role, it is rare. Not that they never book. They do book if it is someone they know, and like, and have seen before. But it is rare.
If you get the first time slot, you can't say that you don't want that time. Sometimes the casting directors will purposefully place their favorites sprinkled in the center. They are not first or last, so the casting director can present their best in the middle of the tape.
Q: What should actors write in their cover letters?
You leave a note to give an extra push. If it is a commercial, you can say if you recently booked work. If you just booked a national spot for Toyota – say that. As long as it is NOT in the realm of what they are looking for. You give them an update that you have booking ability. This morning we had a breakdown from Liz Lewis for a national commercial, and in my submissions I wrote a note for one person who just booked a recurring role on a TV show. All these notes can make a difference in getting the audition.
Q: Is there anything that should NOT go into a cover letter?
If you list things that are in the same arena as the commercial you are trying to submit for, you are done. You just want to be nice. I wouldn't even call them cover letters I would call them notes.
Q: How long should a 'note' be?
It can generally be about a paragraph.
Q: Does it help to have different picture options on your online submission profile?
Yes it helps. Based on the type of role, the schematics of the role, and the product or the project, you want to have different looks to submit. Casting directors tend to be fickle.
Q: Do reels help? Do they get watched?
I think clips get watched. Full blown reels probably don't anymore unless there is something that grabs their attention right away. If you are going to put up a reel, it has to be 2 to 3 minutes and grab attention right away. Some people start it out with music and no casting director alive wants to hear that. They want to hear you speak. You have to hit things right away. That is why clips are better.
Q: Will a casting director click on a link to a clip?
Yeah. They will visit a link. Especially YouTube.
Q: If you know the casting director, should you refer to them by name?
Even if you know the person, I would just say hello and start the note.
Q: Should an actor ever reach out directly to a casting director when they see a post?
An actor should never call a casting director. That is taboo. They should make a point to know who the casting director is working on the project, and if they have the person's email they can email them. If a casting director doesn't want to read the email, they won't. The email provides a push. We are working on a submission for HUSBANDS AND WIVES. They want a specific girl for the role and I got my people in for breakdowns, and then also sent an email to the casting director about it.
Q: What mistakes should an actor avoid when submitting themselves?
Pushing too hard. Once you make a submission with a note, if you are just an actor you should not call a casting director. Agents can call and follow up, but individual talent should not. If you want to send a generic email to follow up, fine that is something a casting director can get to at their leisure. But sending a second email is a NO.
Also, don't have an attitude. Sending a note that you are "the finest actor alive", and "if you want to make money, you have to bring me in for this audition" is not going to get you work.
Q: Can actors submit for a role if they are not exactly the type?
A lot of times the post has generic stuff, something like lunch break lady, one liner, 40-45, Caucasian. Who is not right for that? If it said "Break lady, very blue collar, maybe a little heavy" – Then a 5'9″ model better not submit because it is not what they are looking for.
Q: What is your best advice for actors when it comes to submitting for roles?
Try and get an agent or a manager!!!
The reason why they come to us is that they expect us to know you better than they do, and it cuts down on the amount of calls and emails. As long as you go with a reputable agent or manager.
You can do it on your own, but you are going to get a small percentage of the bigger stuff. And you are not going to be in line for the really big stuff.
Q: How can an actor get an agent?
VIDEO – I have not brought someone to my office in four months because I don't have to. They send a resume and picture and video. Of course, have a proper presentation of a headshot and resume. Headshots has to look like you and be professional.
And showcases are unfortunately part of our scene. The pay to play. They are all over New York.
THANK YOU PETER COE – As always, you rock