I repeat, I repeat… If you want to score more acting jobs – book the company, not just the gig.
As an actor, you know the work that goes into getting auditions. Every day, you pour your soul into training, submitting and audition prep-work. When you land a job, it's total victory! And… a chance to book repeat business.
So… to help NYCastings members make the most of every opportunity, we asked fellow members to share how they've turned their "one day gigs"… into long lasting RELATIONSHIPS!
Q&A with NYCastings Repeat Bookers
LINDSAY-ELIZABETH HAND
Since moving to NYC two years ago, Lindsay-Elizabeth Hand has been lucky enough to be cast in over 50 different Union and Non-Union projects here in NYC. Acting has been her only job since last June, and her main goal is to ride this wave as long as she can.
As of late, Lindsay-Elizabeth is putting all of her energy into her new theatre company that she just started this summer – Edge In Motion Theatre Company. However, to arrive at this point in her career – Lindsay Elizabeth made many lasting impressions.
Here is her repeat biz story & advice for fellow NYCastings members…
Q: What client(s) invited you back?
Repeat customers include – College Humor, Oxford Shakespeare Company, a Casting Director from Women's Entertainment Network (WE), a director who is at Nicu's Spoon Theatre and Identity Theatre Company, and up and coming film directors Daniel DiFilippo and Jean-Louis Fragnay, to name a few.
Over the course of living here for the last two years, I have developed a network of people in the industry – through auditioning, attending showcases, industry mixers, etc. Because of this – I have a base of indie film and theatre directors, who pass my name around because they had a positive experience working with me.
Q: How did you come across the audition notice(s)?
I find a lot of my auditions on NYCastings – actually some of my favorite gigs that I have ever booked, I found at NYCastings. I booked all my College Humor shoots, my most recent play, a Keds Spec. commercial that eventually went National, and an Apple and Eve commercial – all from NYCastings.
Q: Did you stay in contact after the shoot(s)? If so, how?
I always stay in contact with people after a shoot. I want them to remember me for their next project! I bring business cards to the shoot so I can pass them along to anyone interested. I always follow up with a cute and short email thanking them for the opportunity. If it's appropriate, I usually add them on my favorite social networking site, and I always check back in every 3 months. It's good to make friends or at the very least – be friendly.
Q: Why do you think they wanted to work with you again?
I stay caffeinated, happy, and organized. I respond to emails quickly, I am always on time, and I am a positive person when I show up. In other words, I strive every day to be PROFESSIONALISM, and to conduct myself as my own business. Over time, your network grows, and I like to find a way to connect people in my network with each other. If I hear someone saying, Oh no, our editor is backing out last minute! I will chime in with Hey, no problem! I know a great editor. Would you like her number? Hopefully, that good karma comes your way later on (and even if it doesn't, you still really helped them out).
– Great advice! For more info on Lindsay-Elizabeth Hand check out www.lindsayelizabethhand.com
JONATHAN DWYER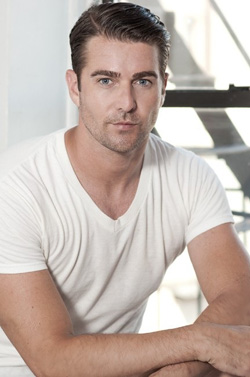 Prior to acting, Jonathan Dwyer expressed his artistic inclination as a portrait painter. His deep interest in the human condition led him to the heart of Manhattan's theatre district where he was accepted into Catherine Gaffigan's two year method acting program. Since then, Jonathan has continued to advance his training while working in Film and Television.
The roles he goes out for are so varied – from commercials, shorts, and features to comedies, thrillers and romance. "As an actor starting out," Jonathan shares, "you have to be open to all roles and take each and every opportunity that comes your way."
With regards to Jonathan's goals, he wants to quite simply continue to find success, challenge himself as an actor and most importantly, have fun!
Q: What client(s) invited you back?
I have been called back by numerous clients, most recently Shock Blocker", a sports aid for tennis and golf players. This was an all media commercial shoot and they have invited me back for a new shoot commencing this month. I have also worked repeatedly with Porsche Design NY – having first found the casting on NYCastings.
In addition to this I have also been invited back for principle roles on TV shows Celebrity Ghost Stories and "Celebrity Close Calls as well as two additional short films which are currently in pre-production. I am also on hold for two additional commercial shoots.
Q: How did you come across the audition notice(s)?
ALL found on NYCastings.
Q: Did you stay in contact after the shoot? If so, how?
I also ALWAYS take a moment after each and every shoot to personally thank members of the crew for the opportunity. I have received so many emails from crew members and directors alike asking for my availability for additional roles, and also friendly notes just saying 'thank you' for being part of their project.
Q: Why do you think they wanted to work with you again?
I would like to say it's my professional and reliable attitude but to be honest it could come down to me looking and sounding the part for certain roles. I do believe; however, the simple gesture of a thank you, and giving them the best you can give, goes a long way. And of course, always being friendly and personable with everyone on set.
– Thanks Jonathan!  To learn more about Jonathan Dwyer check out www.jonathandwyer.net
SANDRA PALMERI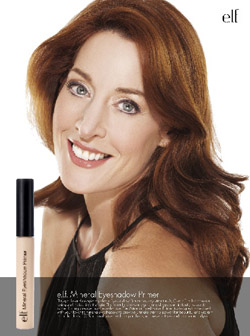 Sandra Palmeri kicked off her career as a professional hairstylist. From there, she was quickly discovered and soon became a Fashion Model working with several top designers. Acting professionally for just over two years now, Sandra is loving it. Her goal is to land a recurring role on a Prime Time Show or on a commercial as brand spokesperson – like the T-Mobile girl or Progressive gal. In fact, a few of her customers already say she's "their face on film."
Sandra's belief in herself and the things she can control are her driving force. "Remember," Sandra says, "never beat yourself up today for what you can learn tomorrow."
Q: What client(s) invited you back
Several clients have invited me back to work with them again and again including Voyages.tv, Bloomingdales, Tri-Star Products, Concepts TV, Reading Hospital and Medical Center, Conair and CHANEL and several Directors such as David Winkfield for "Anatomy of the Lonely" and Gerren Daniels for "Penitence."
Q: How did you come across the audition notice(s)?
On NYCastings.com and Actors access, I got the audition and just won them over

Q: Did you stay in contact after the shoot? If so, how?
Most definitely! The key is staying on their radar without over doing it. Every three months or so I send out emails with some updates of what I have been doing professionally, with links to some of my current work. This always generates feedback and sometimes a new booking.
Q: Why do you think they wanted to work with you again?
My talent and looks! And, also, I am easy to work with. I am very professional. I show up on time, with the right attitude, right clothes and I know my lines.
– You rock Sandra!  To learn more about Sandra Palmeri LIKE her at http://www.facebook.com/pages/Sandra-Palmeri-ActressModel/262456797114039
LINNEA SAGE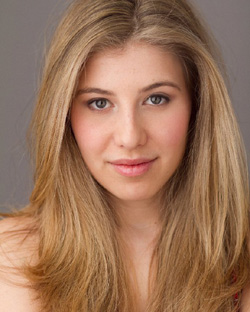 Originally from Boston, Linnea Sage was a part of the film scene there for about five years. She moved to NYC after college and has had a great year and a half acting in independent feature films, commercials, and new media. Linnea has also been very successful with voice over!
Q: What client(s) invited you back?
I was invited back by Baskin Robbins to host their training industrial. Originally, I was hired as a model for photographs about training etiquette but the producer liked me so much that six months later she invited me to narrate and host the entire training video! I didn't even have to audition.
Q: How did you come across the audition notice(s)?
A casting director in New Hampshire, John Campanello – who I've booked a lot through, got me the audition! I only submitted my headshot since it was for a print modeling gig and I was hired on the spot!
Q: Did you stay in contact after the shoot? If so, how?
I didn't stay in touch. I didn't have their contact info. One day, I just got a call from the casting director again asking me to host for them! I suppose I made a great impression on them!
Q: Why do you think they wanted to work with you again?
I am cute and articulate. Professional and nice. Not a diva. I can read from a teleprompter. I'm fun and humorous.
Honestly, the only advice I have is that it's not about talent, because at some point you reach a level where everyone you are working with is the same amount of "talented." It's about being a nice person who is easy to work with. A lot of times it's in the best interest of the director/producer to rehire their favorite talent because they know what they are going to get and they enjoy the company and they already know they have great chemistry.
– Awesome info Linnea!  Hear more from Linnea Sage at www.LinneaSage.com