Here is a quick and simple way to understand what Talent Agents are looking for and How to Get a Talent Agent.
How to get a Talent Agent – first thing to know is,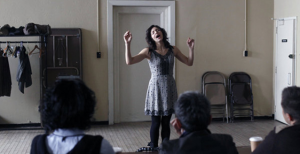 talent agents only want to work with Actors that have already booked work, and can can therefore book more work with them. This is how they make their living. Agents get 10% – 20% of the actors pay when they book them on a job.
So long before you even approach an Agency, you should have a professional Actors Headshot, a good Resume with Credits and should have some Actors Training. You should also be living in the area of where the auditions generally take place – NY, LA, Atlanta, ect.
If you have none of this, start with an Acting Class to get accustom to the art & technique of acting.Do this before anything else to see if you like what acting really is. You also need to become comfortable performing in front of people long before you ever enter a Casting Session in front of a Casting Director.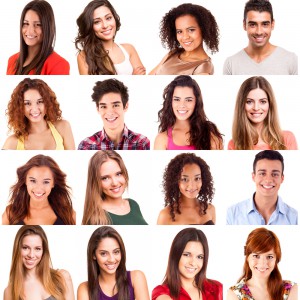 Once you have studied and feel you are comfortable performing scenes with other actors, you are ready to get a professional headshot. Find a Headshot Photographer in your area whose work you like. You should take a look at several before you make your choice as this is a critical step in your career. This photographer must specialize in performers photos to get the kind of look that casting directors are used to. Anything less than a professional actors headshot will make you look like an armature, and will usually not get you called in.
After you have Headshot in hand with the beginnings of a Resume which include your actor training, you can then start looking for work on your own from Casting websites like NYCastings / DirectSubmit. You can see what's Casting now, and start submitting yourself to roles right for you. Add yourself to the databse now.
If you you are going to have success as an actor, you should start getting auditions from the projects you are submitting to. Start with the lower pay projects, student films and commercial work to get started, then as your resume and experience expands you will get better work as you go.
Once you've landed some decent roles you can then start seeking out representation from Agents & Managers to get the better work like Feature Films, TV Series, National Commercials, Broadway, ect. 
Every actor spends their career just looking for work and trying to get the best representation possible so this simple guide should be all you need to get started! Of course there are lots of details to each phase that you go through so read more from the articles below!
Surviving Show Business Podcast – Ask An Agent With Margaret Emory
In this episode we ASK A TALENT AGENT about the acting business and explore things like: Getting Started, How Agents and Managers work with the Actor, SAG-AFTRA, Actors Equity, Agent Commissions and whats makes a Great Actor!
No Acting Agent Yet? Be Your Own!
When you're a young actor just starting out and you hear veterans of the business chatting about this or that awesome-sounding audition they were sent on by their agent, it can sometimes hit you with a twinge of jealousy: why don't I have an agent?
How To Convince A Top Tier Agent That You're Worthy Of Representation
When you move to Los Angeles, as an actor, one of the first things on your mind is getting that top notch agent or manager. But for most, unless you have been referred over, you've got to bring something to the table to convince them you are worthy of being represented. So how do we do that? How do we get to The Abrams Artists Agency, CAA or the UTA'S of the world and make them realize that we have what it takes. In writing this article, I want to share with you some of the most significant things you can do for yourself to be taken on by a top, credible agency…
Reaching Out To An Agent Or Casting Director: Get Noticed In A Good Way
As we all know, the acting business is jam-packed with a whole lot of actors who are all trying to book a tiny amount of available roles. In such a crowded field, getting yourself noticed and marketing yourself is a big part of the struggle actors face these days…
What Are Agents Looking For (And How Do I Help Them Find It In Me?)
Being an actor is kind of like being in a club. And the people who aren't in the club are often really perplexed by what we do: "How do you memorize all those lines?" "Don't you get nervous?" "Why don't you go to business school instead?"
LA Theatrical Agent Hayley Littman Reveals The Secret Ingredient She's Looking For In Actors
New York, or L.A.? It's the perennial question asked by up-and-coming performers of all stripes, as well as people working in the myriad of other jobs associated with the entertainment business. Do you prefer sunshine and glamour, and don't mind …
Actors: How 'Sellable' Are You Today?
How To Make It Easier For CDs And Agents To Pitch You To Producers And Directors! So, look. We all have our own reasons why we fell in love with acting. It's very likely you love to perform, you love to connect with the reality of the human condition in a way that only fictional characters allows us to, or that you enjoy pretending to be somebody else…
Get Your Look Together And Get Cast: The Importance Of Creating An Overall Package
If you're dedicated to the life of the working actor, then you know as well as I do how much fun we get to have doing the best job in the world. (The secret is we get to play!) And unlike mentally checked-out 9-to-5ers, we get the privilege of being fully engaged with doing what we love to do while we're doing it. We actors may spend a lot of time zipping from audition to class to rehearsal to set to actor's group, etc., but once you hit your mark, you're all in.
Five Common Headshot Mistakes And How To Avoid Them
There are two topics that are talked about probably more than any other among actors trying to establish themselves. Auditions are one of them, mainly because that is the primary hoop we have to jump through in order to land the gig. The second one is headshots, and for a related reason: auditions and headshots are the tools we use to get our foot in the door…