How to get your SOAP voice heard with CD Mary Clay Boland
Right now… you have the chance to speak up and forever hold a piece of acting history by getting on the set of soap in New York City. But you must act quickly, because even though soaps get 3 million viewers, 5 days a week – they are extinguishing.
Working on a soap offers a valuable learning experience for actors at all stages.
Even Julianne Moore said, because I did As the World Turns I can do anything else,' shares Casting Director Mary Clay Boland. Stanely Tucci was an Under 5 cop (on As the World Turns). Jason Biggs, Lauren Hill, and Marisa Tomie were on the show. Everyone was on the show and everyone should do it, Mary Clay says.
For over eight years, Mary Clay Boland has cast principle roles on As the World Turns. She previously cast for both film and TV and says acting for soaps is no different than acting for any other project. It takes a good actor. Yet there are many aspects of Daytime TV that can not be duplicated on any other project.
In the Soap System… the show itself is like the sun, the glowing representation of the work put into it by hundreds. Revolving around the show, are several unique factors that that no other type of show fully encounters.
Mary Clay Boland spoke passionately with NYCastings about what actors can specifically learn by working on soap operas…
1. Acting on soaps reinforces genuineness
When I first started out many people assumed that soap acting was more dramatic and over the top and maybe in the 50's and 60's it adhered to that, Mary Clay says. But nowadays what I tell people is that the dialogue and situations are so over the top that what I look for is an actor who can ground the material; an actor who can make it endearing and make you tune in and bond with that person even if they are doing something despicable or ridiculous.
When younger actors screen test, I can tell if they will do well because they really go for it, Mary Clay says. But there are some actors that come in because they want to be famous and they don't really get what its like to really lose yourself in a character and be able to do a scene where the dialogue isn't realistic.
Many actors might not realize that it's so difficult to get a daytime role on a soap opera. A lot of actors who have gone on to huge roles have started in daytime but a lot of them tested for daytime and didn't make it.
2. Soap actors must learn to make strong choices
Actors come in with their choices made, Mary Clay says. The actor knows what they want to do with the character. The director doesn't work with them unless its children or something specific.
Before auditioning, successful soap actors, dissect the scene, figure out the character and make strong choices. You can really tell the difference between someone who has worked on a scene and who hasn't.
I have a test scene where the father has a man kidnap her and bury her alive and this one girl who read it was able to pull it off and bring a tear to the eye, Mary Clay shares. That actor is now on Mad Men and a series regular on FlashForward. If you can cut your teeth on daytime, you can handle anything else. It's boot camp for actors.
Besides for being tough, the real joy of daytime is that you may get to play the same character from 3 to 20 years. You really get to evolve the character into what you want it to be and the writers usually start working with the actor, Mary Clay shares
3. Lower budgets make actors dig deeper emotionally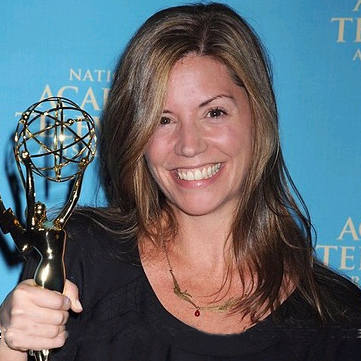 On soaps, the lighting is terrible, it's three camera shots and we don't edit the performance, Mary Clay explains. Editing performances doesn't work on soaps as it does with primetime where they spend a lot of time in post. We shoot five episodes of television every single week and never go on hiatus so post doesn't have that much time. They are only editing for continuity.
An actor comes in with 30 pages of dialogue, with challenging writing and video that picks up every flaw and we don't have the budget to have a car explosion look that real, so the actor really needs to sell that they are sobbing watching the car blow up or that they are crawling out of the car on the set. You need someone who can put all self consciousness aside and just go for it, Mary Clay says.
4. Soaps flex the memory muscle
We shoot a 120 page script every day so an actor may have 40 pages of dialogue in one day, Mary Clay says. There are some strong actors who can't memorize and that's fine because when you are doing a film you have only a couple pages of script and they can yell cut and pick up quickly. But we've had to fire actors who can't perform lines because it holds up production and we are shooting an hour of television every day.
The Soap System is a machine. We work so fast and are 6 months out. What we are shooting today will air at the end of April. Writing cranks it out, casting cranks it out. It builds a memory muscle like no other show does, Mary Clay says.
5. Theatre backgrounds aid Soap actors
A lot of theatre actors have the ability to memorize lines for a play and do that performance every night and that's why I try and find most of my actors from theatre conservatories, Mary Clay says. I find that daytime is the perfect transition into primetime and film for actors coming from a theatre background. The blocking is very similar in Soaps to theatre because of the three cameras. And a lot of theatre directors become daytime directors like Casey Childs was the head of One Life to Live and he founded Playwrights Horizon.
6. Daytime work makes an ideal stepping stone
I watch actors who are a little green but have that raw talent and I tell them you need to do this (work on As the World Turns) and their agents agree because they don't fully get it yet. I had this one girl who was really green, she had done a commercial and was really good at memorizing lines but then really grew as an actor on the show. She got a cancer story and a pregnancy story, great material for a young actor, and she won an Emmy, Mary Clay says.
I've lucked out with all the young people I've cast. They have won Emmy's and gone on to huge rolls. They become fearless and learn so much in those three years. That's my favorite part of casting, Mary Clay shares. You allow people to grow and find them in the ruff. When I was at Warner Brothers I did find some people but we were really scouring the soaps and now the networks call me asking do you have anyone for me.'
It takes a lot of hard work but I love to see young actors who are so talented, ambitious and sharp and know the whole world is about to open up for them, Mary Clay shares.
So it's really a great stepping stone. I tell people even if it's just a day player role, Under 5, or an extra you should really do a day on a soap to see how it's done.
7. Soaps have the most loyal fans
Fans consider the actors family, Mary Clay says. The evolving plot can drag out because you have five days to do it. You can have a love scene last for three days in daytime and that's what people love. They become so connected to the characters.
Having loyal fans makes casting difficult because the fans are fierce about who played a character before, Mary Clay says. It usually takes them six months to get used to a new character. In my first six months I had three huge recasts. I had one character I cast 5 times, with the same character twice. I have recast at least 6-7 main characters 3-4 times in the 8 years I've been there.
To keep fans pleased Mary Clay doesn't go for just the look of the character but for the feeling and mannerisms of the character and where they want that character to go.
8. Working on Soaps will build your family
We work with the same people for a long time, Mary Clay says. The shows revolve around fictional families and everyone plays a relative of another and that helps them connect. We have people who have been married for ten years on the show even though they are married to other people in real life. They become best friends, they raise their kids together, and they have parties on the weekend together. It has that community feel that you don't get as much on primetime.
Working on soaps is a great opportunity to make a living, do what you love and raise a family. We walk out of the door everyday at 6pm where a primetime show can shoot until 5 in the morning.
That's why when Julianne Moore came in she ran over and hugged her old cast members. Even though she hasn't been on the show in twenty years, it's still a family and knowing it's the end made it even sadder for her to say goodbye. It's definitely a medium that has a powerful connection that I'm not sure any others have, Mary Clay shares.
So, yes… the end is near…
Unless the universe realigns – As the World Turns – will air for the final time on September 17th. After that, there will be just One Life to Live, shooting in New York City.
But there is still time to get involved.
I stress to people that we will be hiring through June, Mary Clay says. It's a great way to get on the show and say goodbye to As the World Turns. We are still hiring extras, U5's and day players. We are busier than ever so definitely submit.
As the Word Turns has 55 years to wrap up, Mary Clay says. Submit yourself and tune in for the last few months so you can see the oldest show on television and the oldest character. Helen Wagner, who plays Nancy, has been that character since the first day. She's 92 and said the first words when As the Word Turns aired. For 55 years she played the same character… so that's TV history right there.
To speak up and help save the world…
Become a fan of Save As The World Turns on Facebook.