Starving Artist – is not a term that should be taken literally, or taken advantage of.
In the acting world, starving artists are those who are willing to forgo the stability of corporate paychecks, and certain material luxuries, in order to focus on their craft. The term refers to a hunger for pursuing excellence in the art of acting. It in no way means that an actor should work for free or very little money.
Not paying actors can lead to two, tricky challenges.
Gigs that don't pay, or offer only a small amount, typically attract green actors versus seasoned artists. This can directly affect the quality of work – both the performances and the overall production.
An actor may decide to work for nothing, or next to nothing, on a gig because the payout is being part of an extraordinary team, or an ingenious script. The entire production can end up costing peanuts but still become a festival darling, winning accolades, launching careers, and all that glitter which dreams are made of.
But putting in a little $$$ and having it = a big payout, isn't what typically transpires.
More often than not, when a low paying job attracts experienced talent, it means that there may be an even higher price to pay – more at risk than just production quality.
Not paying actors can establish a trend, a viscous cycle, where experienced artists end up not being able to make a living. It means that actors who have sacrificed a great deal for their art may end up getting discouraged and giving up because their passion is, on paper, no more lucrative than a hobby.
This is a complicated and important topic!
To help weigh in on the discussion – we have insight from several directors, a casting director, a producer, and an agent.
First up we have…
CASTING DIRECTOR – TISHA IOLI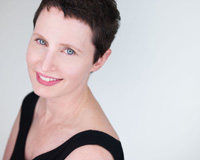 STREET CRED: Tisha Ioli enjoys helping actors! She worked successfully as an actor for over 20 years, before bringing her knowledge of the craft and empathy for actors into the world of casting. Since 1999, she has worked with some of New York's top casting offices. In addition to casting, Tisha also coaches actors – her classes build confidence while offering specific tools that actors can rely on. Check out her Commercial Class starting in April.
Tisha shares how money matters in the commercial casting world!
Every actor, no matter how successful or not, starts at the same point when they audition for a commercial and you could never say that one actor deserves to get more money because he/she is more talented,' shares Tisha Ioli. "What DOES happens is — as an actor gets more successful, either they or their agent feel as if they deserve more based on their experience, and what they may have to give up (or hold a conflict for) in order to do the job. If an actor is a well-known name, for instance,he/she may require more money going in because they are lending their name/face to the project which usually has a very positive out come on the campaign. If we are casting for a very high paying job, we want to be sure that the talent we are presenting to our client is the cream of the crop and again, by that I mean actors who are experienced, polished,and professional and sometimes those actors do require (or their agent will request) more money. So I guess my answer is that higher paying jobs have a tendency to attract a higher level of experience.'
Sometimes, commercial jobs only offer around $200 or less and not too many actors would work for that kind of money, nor should they, says Tisha. If we were trying to help out a client who only had $200 in their budget for talent, we would probably NOT offer the breakdown to too many actors who have done a ton of work in the past. We certainly wouldn't want to insult anyone by asking them to audition for a job that was paying so little. What we might do is respond to our client by offering him some options (and again it would be more like a favor to him). We would first ask around to see if we could get anyone who would be willing to come in for that money and we would tap our pool of students/actors who might be eager to audition to gain some experience. It also has a lotto do with your agent. I don't know too many agents who would allow their talent to work for $200 or less and especially have to audition to get it.
PRODUCER – GENE FISCH, JR.
STREET CRED: With coursework at M.I.T., Harvard, SUNY, and Adelphi, Gene Fisch, Jr. has enjoyed a wonderfully diverse career in both finance and the arts. Subsequent to 8 years as an equity research analyst for top tier investment banks, Mr. Fisch founded what became one of premier model business management firms in the fashion industry fighting for the rights of its workers. Mr. Fisch fulfilled a dream by entering the world of entertainment two years ago and is thrilled to be involved with Broadway projects that include HIGH (with Kathleen Turner) and Chix6 (slated for next Fall). Mr. Fisch also has several movie / TV projects already in or expected to be in production in the near future.
Producer Gene Fisch, Jr. shares that actors require $$$ for gigs because eating has become a habit! And – if a gig doesn't offer a lot of $$$ – it helps to have material that's at rockstar level!
'Paid' can be defined in several ways, shares Gene. $0 versus something, $500 versus $5,000, $100,000 versus a million. Eating has become a habit for most so if the bartending job will bring in $200 for a shift versus $0 for the role, that's 30 Domino's pizzas (at $5.99 ea. / sales tax) versus the slice that one would eat on set. The answer to that choice is easier than deciding between sausage or pepperoni.
However, when looking at a little money versus a lot of money I'm willing to take a contrarian view. Talent is talent; the actors of Rent initially read / workshopped for what could be considered the equivalent of a snow cone yet few would dispute the cast was amazingly talented and went on to successful careers at much higher pay scales. The pay scales in Sling Blade, The Full Monte, and Swingers could be perceived as below what the end performances would indicate that they should be. One could also speculate that the pay scale for Emmanuelle Riva differs from that of Jennifer Lawrence, yet would many contest that both are tremendously talented?
Commitment levels stem from the character of an individual. We all strive to reach specific goals and our successes directly correlate with the quality of people that we surround ourselves with. You remember the rockstars and try to work with them as often as possible.
DIRECTOR – NADIA SZOLD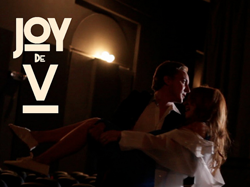 STREET CRED: Nadia Szold directed Joy de V. which won Slamdance's GRAND JURY AWARDS- NARRATIVE – Special Mention in 2013. The film takes an expressionistic, gritty look at the intersection of madness and love that follows a young con artist who wakes up to discover his pregnant wife is missing has written and directed 5 short films. Joy de V. is her first feature.
When it comes to offering actors a solid paycheck, Nadia shares…
Of course, it is a huge part of what makes the film. Actors need know it will work for them financially. It is hard for them to go from job to job and dedicate themselves to acting, as opposed to day jobs, if they're not getting paid well.
I am not a big fan of that system of offering little to no pay for actors, shares Nadia, because of the disillusion that can happen. Many talented actors can get down on the process. So I think that the actors need to know that they will get what they want to. Actors in indie films should always be paid. There is no reason for anyone to be exploited on a picture.
DIRECTOR – CHRIS RUPERT
STREET CRED: Chris Rupert has been working successfully for the last year through a number of production companies in the Midwest and East Coast. His latest piece "Driving Force" was chosen as one of 35 finalists to be showcased at the Shot On Red Film Festival.
As a director, Chris Rupert absolutely agrees that $$$ lures in a higher level of talent.
What higher rates most often buys – is experience, shares Chris. More experienced actors tend to be better (not all the time) but because they are better they tend to stay busier and thus don't need to take low budget projects.

Bigger budgets definitely help tremendously with the production of a film. It helps things go smoother all around; you can buy better crew, equipment, locations, craft service (which keeps crew happy), and better post, all of which does show up in the final piece. But something we have to be careful about is just because a project has more budget – doesn't make a piece better, says Chris. Creativity and story are supreme, that's the most important element in a successful project. And sometimes, more money can hamper creativity or make productions lazy, not always, but sometimes. It'sdefinitelya balance, and about having the right producers in place to manage that budget wisely.
And rounding out this discussion with a great deal of wisdom, we have…
AGENT – PETER COE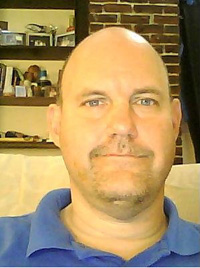 STREET CRED: Peter Coe has a great deal of experience in this business. He started out as an actor but found sales to be his strong suit so he opened up Peter Coe Talent Agency outside of NYC, and the greater Philly area, over ten years ago. 
When it comes to paying actors, pay rates do affect quality. They do, and they don't, shares Peter. One of the benefits of having paid actors means you have someone who will pay attention to the finer points like getting off book and getting things done in a timely manner. These actors are usually more dedicated to acting as a career, will give it more focus, and make the producers money more productive / better spent.
For those who want to act for a living, if it is a really low rate, I will most likely not submit them, says Peter. However, as we have more and more non-union work it is a fact that you still have a number of super talented performers who will still submit for a low paying job if they don't have anything to do that day.
As an example, I heard from a girl the other day who had just gone on an audition for a commercial job that was going to pay $250. She did not think that it mattered because she was going to get $250 to do what she loves. She is highly respected and skilled and still went to audition for a job that was well below value. As long as there are folks out there who will do the job and get it done, producers will not offer more. That is what makes it harder and harder for people like SAG/AFTRA who are trying to fight for a certain rate. Producers will not want to pay more if they don't have to.
When really good actors will submit to a job that doesn't pay well – that waters down what is already watered down.
Your average pay for a day on a non-union job used to be $800-$500, and now it is down to $400.
This trend, this cycle, of not paying actors what they're worth makes it nearly impossible for an actor to make a living. Especially in New York.
I love New York, but our industry is so dominated by Los Angeles, shares Peter. Unless you are doing a string on Broadway, or are lucky enough to get a recurring role on a TV show or film, it is very difficult to make a living, I had an actor tell me that she only worked seven days total so far, out of the year. She has a mortgage to pay, and is a girl who has had major lucrative contracts in the past.
This also affects agents. We have to fight for rates, as do casting directors. When a casting director takes on a session from a producer who only wants to pay $300 and they bring in people who can do it well, than producers aren't going to offer more.
I have a girl that is very good with voice over work, says Peter. She had a major, national client who wanted to get her to work at a discount. I said, Realistically, no. We already have you at a moderate rate. So, they then asked if they could get a discount if she does multiple spots. I told them that they may be able to get a discount if they do five recordings in one sitting. If it was less than five spots, I told them that it would cost the normal amount because it is time for service.'
As agents, we can't sell out the actor.
—- WOW —-
This is a complex topic!