Palms clammy. Heart teetering between full throttle and panic stopping. Brain cells firing off conflicting thought patterns of "Will I be good enough?" and "I've totally got this!"
In other words – auditions. They can be terrifying and exhilarating!
As actors, we've all waited in that long hallway that seems crowded yet vacant at the same time. And we've all gotten through auditions with varying degrees of triumph. Of course, it still helps to know that we are not alone. That others have been there before.
So here are some fun blunders from 5 successful actors who have also felt audition tremors – and lived to tell about it…
JOSH PAIS
Q: You've been in over 80 movies and TV shows – including recent films Price Check and Arbitrage and 2 Broke Girls on CBS! Have you ever said something at an audition that you wish you didn't?
Yeah. One time I felt like I really nailed it at an audition. On the way out of the room I said. "Well, I guess I got this job." I never heard from them again.
Q: Any advice for actors on how to handle fear at auditions?
The moment you go in your head and listen to thoughts about how you are screwing up, take a breath, see what is around you, have awareness of your body and have fun.
Learn more about Josh Pais's acting techniques at http://committedimpulse.com/
Ann Dowd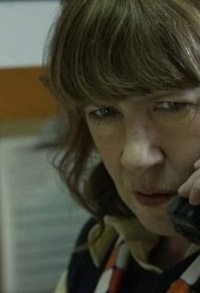 Q: Your Sundance film Compliance recently got picked up by Magnolia Pictures. Congrats! During your acting journey, has an audition ever gone totally wrong for you?
Probably the first fifteen years. I am not even exaggerating. The first several years I could not put two words together. I remember my first big film audition with a big director. I was doing Joan of Arc in New York and so had a shaved head at the time and I showed up and thought I was going to just do an interview. But then the casting director asked me if I was ready to read the sides and I thought, "I am reading sides today?

Then, I walked in and the director asked "so you are playing Joan now?" And I just said, "Yes." And then I began to feel ill because I knew that more talk was required. I saw the casting director panic and then I just said "yeah, the hair." It was so bad. It was clearly going south. I think I even asked about his mom. It was just bizarre.
And once, my manager said to me – "on pain of death you must be funny in this audition." And I thought, "I can't do this." But I did. I went into the audition in my pajamas and they laughed. It was right for the role.
But the point is this. No one gives you permission to be an actor and you don't have to ask for it. Actors are always thinking that the person giving you the job is the person in control and it is not so. This is your time in the room, your time in the film – let the rest go. It is your decision, your choice. And if you commit, then everything else will follow through. I truly believe this and it has worked for me.
For more work by Ann Dowd check out www.imdb.com/name/nm0235652/
Adrian Bustamante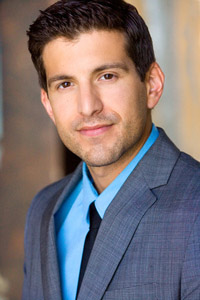 Q: Have you ever said something at an audition that you wish you didn't?
Not a specific thing but I know that I have done things that when I left I knew I should not have. Especially when it was going in with a lack of confidence. When you go in as an actor, you have to go in as comfortable and confident as possible. I've helped casting directors. In the auditions I learned that when an actor comes in and is not comfortable, it is an immediate turn off. Confidence is key.
Adrian Bustamante recently appeared in a film called Dark Harvest, shot an episode of Don't Trust the B—- in Apartment 23 and a new show on Oprah's Own Network.
MARZ LOVEJOY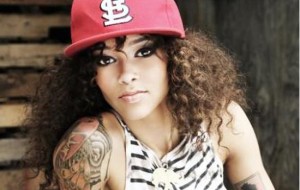 Q: How do you handle audition blunders?
I've been auditioning since I was five and I can tell by my energy, and how I am feeling, if I got it or not. Disappointing auditions suck but I just try to keep it moving and keep it positive. I try to not dwell on the negativity. There are going to be bad times that disappoint you and things won't go your way, but you've got to keep it positive because you don't want to be a bitter person. Well, I don't want to be a bitter person.
Marz Lovejoy recently appeared in Sundance's LUV.
KANDIS ERICKSON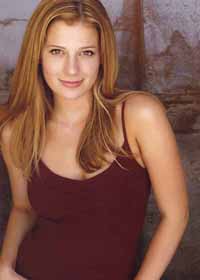 Q: Did you have an audition where you said or did something that you regretted afterward?
There was this one audition a while ago where I kept starting over and finally the casting director stopped me and said, "Just keep going." I plowed through it and she rolled her eyes as I left. I guess the lesson is – if you're going to start over, do it once and make it worth it. And always be prepared.
Kandis Erickson recently appeared in Sundance's I Am Not a Hipster.