It starts with a spark… a single acting gig that packs enough heat to ignite an entire career. In one instant, a child actor can go from unknown to exploding on the scene in commercials, films and print.
Indeed, it's a thrill to witness such success. It can also be quite unpredictable and challenging. To help, NYCastings sought advice on what it takes to grow like wildfire.
If you are wondering how to keep your cool as your career heats up – or how to get that spark started in the first place – check out this illuminating insight from industry guru Angela Mickey of Liz Lewis Casting, as well two, young NYCastings members who have amazing success stories.
Angela Mickey – Casting Director at Liz Lewis Casting Partners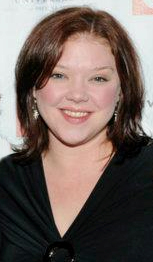 Q: What can young actors do to get ahead in this biz?
With young actors, it's all about training, training, training. A lot of young actors initially get into the business because they have a good accessible look, and they start working before they really begin to understand the techniques of acting. Being able to come in and break down scripts, learn how to dissect what really is happening in a scene, how to perform it, and how to improv and bring something of themselves to a role is a crucial part of the skill set as they move forward. Developing those skills early on can really be helpful in setting you apart.
Q: How important are the headshots/resume and what are you looking for?
Headshots and resumes are becoming more and more important for the younger set. So much of the submission process is done online these days, that to stay competitive, you have to have a picture that looks like you. Unfortunately, with young actors, that means getting them somewhat often, as looks and sizes change rapidly as they grow. It doesn't need to be the most expensive headshot out there, but they do need to change as the performer's look changes. As for resumes, those too need to be kept current. Especially for the performer who is looking to get into film and television: the more current your credits are, the more likely I am to believe you can handle what is required of the role. Also, SAG can be tough on young actors trying to get into the union. It used to be that there was a certain amount of leeway given a young actor, as it was believable that a performer could be 13 and not have done anything before. But these days, they want to know that the performer is at least taking classes or in school or community productions, if not in professional projects.
Q: Does having a reel matter for younger actors?
Reels don't matter as much to me personally with younger actors. If someone has a collection of things they have been in, then great, I want to see them. But I am not a fan of "fake" reels. So if a performer does not have footage of something they have booked, then I'd rather not see anything.
Q: Any tips for young actors, on what to know about the audition room?
Each audition room, Casting Director, and client is going to be different. I prefer performers who are polite and good natured – they don't need to shake everyone's hand when they walk in (in fact, most Casting Directors and clients prefer that they don't in this day of germs), but a warm genial "hi!" is nice. Then it is about focus and imagination: focusing on what they are being told to do or how the director wants to change what they are doing, really listening, and then taking all of that and having fun with it. I think many young performers fall into two categories: those who are wildly imaginative, but difficult to control or to focus enough to do a take and reproduce it, and those who can take direction to the nth degree, but don't bring anything of themselves to it. Ultimately, what we want is something in between those two extremes. And lastly, remember, we are all on the performers' side. It's a nerve wracking and scary thing, even to veterans in their 40's and 50's. But we want the performers to do well, so taking a deep breath, calming down, and letting us help guide you are the best courses of action.
Q: Is there a type of young actor most sought after right now?
Not really. I have seen everything across the age, ethnic and gender spectrum during the past year. It is all determined but what I'm working on at the moment. In the end, good, natural actors will be most common thing we are all looking for.
Thank you Angela Mickey!
For more info about Liz Lewis Casting check out: http://www.sourceecreative.com/news.php?ID=5714
and LIKE Liz Lewis Casting on Facebook!

Leila Jean Davis – Age Range: 8 – 10
Q: How do you use NYCastings?
My mom goes on for me. I really like all the roles that NYCastings has because there are a lot that fit me, and probably a lot of other kids too.
Q: You book a lot of roles. Any tips for success?
This is advice for any actor or actress… you have to be professional, poised, pleasant, punctual, and you've got to keep your hair out of your face because if there is hair in your face they can't see it. And unless the role calls for it, you shouldn't wear hats or dark colors or black or red or pink.
Also, you have to be nice to everyone when you are auditioning because you don't know who is who. And, you should have business cards made to give to people who produce and think you might be a good fit for a role.
Q: Do you go into the auditions with your mom?
Sometimes I go in with my mom, but most of the time I go in by myself. If it is something where I have to cry, like let's say celebrity ghosts stories, she would go in with me for support.
Q: How do you keep yourself from getting nervous?
I just smile and keep a positive attitude and even if I don't get the role, I don't freak out. You just have to take deep breaths and go with the flow. Sometimes you need a little moral support.
Thanks Leila Jean Davis!
Marti Davis – Leila's mother… adds how she helps her daughter land roles…
It is really important, as far as staying in this business, to have up-to-date excellent headshots and size information. In addition to the headshots, we do a comp card. It is important to keep the website updated as to what size clothing she can wear and shoes. Having a reel is also important. We have a Leila Jean Davis commercial reel.
To help Leila Jena find the right roles…
We use the NYCastings profile and set up the age ranges. When a role comes in that is appropriate, I get an email into my phone. So NYCastings is perfect because I get alerts. And with NYCastings, I can't think of another site that does this, if there is a role that calls for a little girl in a swimsuit in the winter, I can go into my system and find a snapshot from last summer, crop it, go to the site and instantly pop the picture in to use as the submission picture. That is a big deal because you want to be the first person responding to these postings, the first person that they see. In this industry, where we are so electronic, we need to what NYCastings offers – they enable us to use a specific photo and respond immediately.
ABOUT LEILA JEAN DAVIS:
Leila just landed the lead role in Horror Short-Film, 'The Jersey Devil'! 2012 is off to a great start. Leila booked eight commercials and four short films last year. She's a core cast member on award winning show Zombie Etiquette (TV). She was the Ghost in Sugar Ray Leonard's encounter on the A&E Celebrity Ghost Stories (TV). She's successfully worked many commercials, and had key roles in many short films. Leila has also done some fun modeling assignments too.
Her NYCastings resume is now TWO pages long! Check out: www.NYCastings.com/LeilaJeanDavis

Ismaelpeter Casillas, III – Age Range: 12 – 17
Q: You've booked a number of jobs through NYCastings, what do you think is the secret to your success?
Talk, have a conversation with the casting directors. Ask them how you did, and ask them if they want you to change how you did a script. Criticism is good!
Q: How do you keep yourself from getting nervous?
Don't think about it, pretend the casting director is your friend, and just do your best.
Q: How do you use NYCastings? Do you go online on your own or with your mom?
I go on with my mom. She is like my manager, plus it's good to have a second opinion on what parts you're good for.
Q: How often do you update your NYCastings pictures and your headshot?
I update it every time I book a job, so the casting directors can see what I have done recently.
ABOUT ISMAELPETER CASILLAS, III
Ismaelpeter Casillas, III aka "Ish" or "Ismaelpeter" was born in Brooklyn, New York. He began his career at the ripe age of 2. His first break came when he was at the Puerto Rican Day Parade in 2000. He was photographed by the New York Post, they loved his look so much that he was in their paper 3 times in a row. That's what started him off. Ever since then HE has been making a name for himself by simply being his funny self. He is a very open and honest boy. He loves to make people laugh. He is very comfortable with his ideas and always wants more. Recent roles include a TV pilot called Da Brick, Onion Sports Network (Episode #1.2), Law & Order: CI (Depths), feature film Disconnect as well as print modeling for Replay & Sons.
Check out: http://www.ismaelpeter.weebly.com
Thanks "Ish" – Ismaelpeter Casillas, III!
For more NYCastings success stories check out: RECENT BOOKINGS