New York is the city of opportunity and there is no better place to start your child's career than with a New York City talent agent. But before you start calling around, you need to ask yourself: Are you and your child ready to take the leap? We'll talk more about this toward the bottom..
Don't Get Scammed
Finding a legitimate talent agent that you're comfortable with takes some work, but it's worth it to find someone who can help your child get auditions and avoid the scams that are all too common in this industry.
The biggest scam of all is when you're asked to put money down up front. That's a huge red flag. Do not under any circumstance part with your wallet – especially if the agency asks you to give them money for headshots or administrative costs. Legitimate talent agents should only be paid if and when they secure work for their clients (the agent's fee is usually deducted from the pay before you receive your paycheck).
When talking to an agent, feel free to ask what kind of guidance they offer.
So just how do you go about finding the right agent? DirectSubmit from NYCastings has done the work for you!
Top 6 Legitimate New York Talent Agencies for Child Actors
IMPORTANT: Some of the agencies have detailed submission instructions, so be sure to visit their website first before making any phone calls. This list is in alphabetical order.
A3 ARTISTS AGENCY (formerly Abrams Artists Agency)
The Empire State Building
350 Fifth Ave.
38th Floor
New York, NY 10118
646.486.4600
contactny@a3artistsagency.com
NOTES: Since Robert Attermann, Brian Cho and Adam Bold acquired Abrams Artists Agency from Harry Abrams, it has been rebranded and now focuses heavily on digital. A3 has established itself in the digital and influencer space, e-sports and podcasting. So if your child falls into the digital online category, give A3 Artists a look. (JoJo Siwa types)
BUCHWALD
10 East 44th Street
New York, NY, 10017
info@buchwald.com

NOTES: Built on the cornerstone of their commercial and broadcast departments, Buchwald's full-service agency offers representation in every area of the entertainment industry: commercial, broadcast, film, theatre, television, literary, feature film packaging, personal appearance, syndication (radio, television and digital), branding/digital, and emerging talent.
CARSON-ADLER AGENCY
250 West 57th St.
Suite #2128
New York, NY 10107
212.307.1882

NOTES: Carson-Adler Agency has guided the early careers of such unique talents as Ansel Elgort, Lea Michele, Jared Grimes, Jesse Lee Soffer, Carter Redwood, Rachel Hilson, Cynthia Nixon, Mandy Moore, Donald Faison, Celia and Andrew Keenan-Bolger, Miscia Barton, Ariana Grande, Ben Affleck, Matt Damon and Britney Spears.
CESD TALENT
333 Seventh Ave.
11th Floor
New York, NY 10001
212.477.1666
info@cesdtalent.com
NOTES: CESD is one of the nation's most prestigious commercial, voice-over, print, digital influencer, theatrical/TV-film and young performer talent agencies.Based in New York City and Los Angeles, the company's unique dimensions include offering performers complete representation for on-camera and voice-over commercials, digital, print/fashion, beauty, dance, animation and gaming, hosting, puppeteers, promos/trailers/narration, and television and radio affiliate marketing.
DDO Artists Agency
16 Madison Square Park West
12th floor
New York, NY 10010
212.379.6314
assistant@ddonyc.com
NOTES: DDO Artists Agency made its mark in the Entertainment business in 1969 when founder, Dorothy Day Otis created an agency to focus on representing the youth of Hollywood. After maintaining an extremely successful youth department, DDO expanded to offer more representation services to a larger group of clientele. Otis' passion and determination marked DDO as a prestigious, well respected agency, leading to its expansion and continued accomplishments today.
JORDAN, GILL & DORNBAUM TALENT AGENCY INC. (JGD)
1441 Broadway
5th Floor
New York, NY 10018
212.463.8455
NOTES: JGD has been instrumental in launching the careers of many of today's stars such as Natalie Portman, Selma Blair, Corbin Bleu, Michael Angarano, Tyler James Williams, Ashley Tisdale, Katrina Bowden, Kyle Gallner and Michelle Trachtenberg. They boast strong relationships with casting directors and producers and have a major industry wide reputation for developing and fostering emerging talent.
There are hundreds more listed in the DirectSubmit /NYCastings Agents Directory.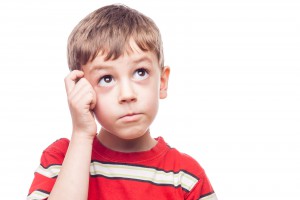 Are You and Your Child Ready For A New York Talent Agent?
As a parent of child performers, you might be wondering if you and your child are ready to take the jump and start looking for a talent agency. Agents work very hard to book auditions and don't take it lightly if you say you are unable to make it.
Here are a some things to keep in mind:
– If your child is under 18, you will need to be involved in their career decisions. Are you ready to hire a lawyer to review contracts? Are you able to, at a moment's notice, drop everything, pull your child out of school and rush to an audition?
– You should be comfortable with the idea of your child being away from home for long periods of time. Even though children are restricted from working more than a certain amount of hours a day, you need to factor in travel, food breaks and nap time. While a child might not "technically" be working if they're not needed on set, you're still at the production location.
– You should have a good understanding of the business side of things. Agents will expect you to know things like what SAG-AFTRA and AEA are, what union membership entails, proper on-set etiquette, at what point in earnings your child has to pay taxes, etc.
You'll face many challenges when searching for the right representation for your child. The decision to pursue a show business career should be a family decision, and that the child's happiness should always be the top priority.