Written by: Kayla Klatzkin
Gina Manfredi is the award-winning talent agent of the on-camera division of DDO Artists Agency (New York branch). She is also a genuinely nice person, who starts off our phone interview like this: "I love just being able to talk, especially in these crazy times, to be able to have a little bit of connection with somebody is so welcomed." I couldn't agree more. Getting to speak with Ms. Manfredi, and learn from her about the industry we're both passionate about (myself as an actress), especially now when our moments of connection are so limited, was such a welcome conversation to have.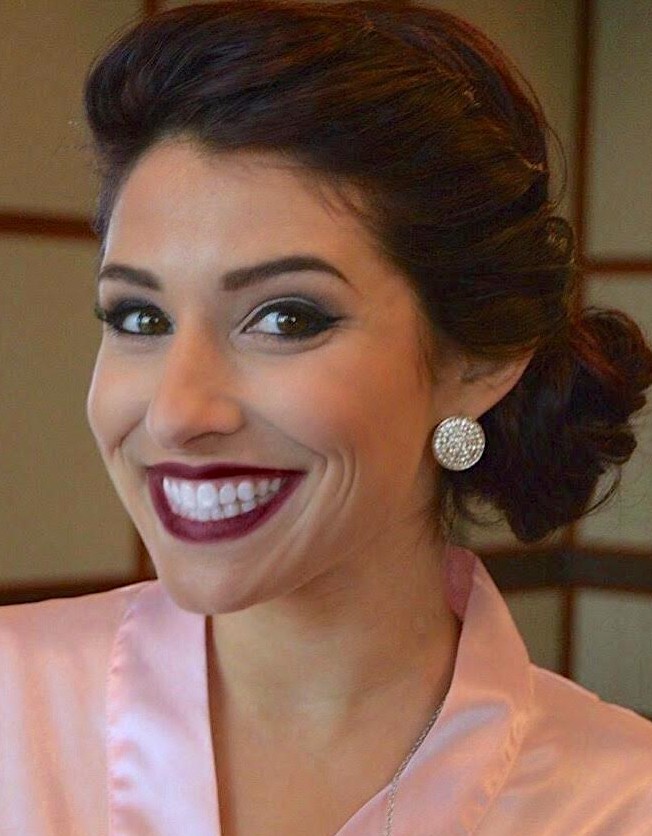 Did you always know you wanted to be an agent? How did you get started on this path?
What I always knew for sure was that I wanted to work in entertainment in some capacity. I've always had such an immense appreciation for the arts. I saw my first musical at a young age, and I still remember that experience really, really clearly. I remember it sparked joy in me and then that passion just never went away. So I never really imagined myself in any other world. I just wasn't sure exactly what I would do within the industry. Then I came to New York and studied arts administration at Wagner College. And I knew I could go down different paths from there. So I did internships while I was still in school. I wanted to immerse myself in as many hands-on experiences as possible. So I interned in casting offices. I would be in the room while actors auditioned, and there would be these actors who were so much fun to get to know. They'd give a great audition and then I'd really be rooting for that person. So that led me to the idea that if I were an agent, I could be in a position to secure opportunities for actors who I connected with in that way. I could build individualized relationships with them as we worked on projects together. I could facilitate the process of sending them to auditions and watch our goals come to fruition. And I was like, I would love that. So I immediately applied for jobs at agencies. And then by the time I graduated, I had a job at an agency and eventually had the opportunity to join the team at DDO. That was seven years ago and I'm just really appreciative to be here.  
Congratulations on being last year's winner for the Heller Award for Commercial Agent of the Year! That's an amazing achievement. What does it mean to you to get that kind of recognition?
Thank you so much for saying that. I'm just really grateful. It makes me extra thankful for the people who have been there for me and supported me and guided me because that definitely wouldn't have happened if it were not for them. The Talent Managers Association produced a wonderful event. The night of that awards ceremony was so amazing because I was in this room full of hardworking people who I respect, and to be included in that group of people; it just felt like such an incredible honor.
To learn a little more about the day-to-day life of an agent, what does a typical work day involve? Do you have a favorite aspect of your job?
In a typical day, everything moves very, very quickly. Usually commercially, I don't know what projects are going to come in until the morning of, so there's definitely never a dull moment. Casting directors send us breakdowns and reach out to us throughout the day about the projects they're casting. And then I submit actors from my roster who are fit for the role. Once casting reviews those submissions, they send us audition appointments. I share all the details with the clients so that they're prepared for their audition. And then casting needs me to confirm quickly because of their fast turnaround. Sometimes this requires some juggling on my end to make everything work logistically for clients who have multiple appointments in a day, for example. Then once we find out who's booked it's the agent's job to negotiate the contract, make sure the terms are fair and agreeable. A typical day also involves a lot of communication with clients reviewing their headshots and reels or their self-tapes. And another huge part of my job is to attend showcases and shows.  That's how I see a lot of clients who are on the roster perform, and it's also how I become introduced to actors and continue to bring new clients onto my roster. And as for a favorite aspect, of course I love when an actor books the job. More specifically, when it's something we talked about doing together when we first met and then it actually happened. That's really cool. I also love to talk with people about things other than acting. I enjoy getting to know actors as people, learning what else they love to do, what their story is. And I love that my job allows me to do that. I think it makes me better at my work because it helps me to know how an actor might personally connect to a role.
I think that's great that you take such a personal interest in your clients.
Sometimes I find myself just chatting with somebody and then I'm like, all right, let's actually get to work now. But sometimes people are so interesting. We're in a business of relationships, so it's definitely a huge part of the job and I enjoy that aspect of it.
Speaking of your clients, are there any recent client successes that you'd like to share?
What I really love is when an actor books a project that unexpectedly turns into an ongoing job. And I had a few of those scenarios happen recently, and it's just the best thing. I can't say specific details about the project, but commercially it's happened where one spot turned into a whole campaign. And in TV it's happened where a day player role ended up getting written into more episodes and then the actor recurs in the series.
Wow. That's like the dream!
Yeah exactly. I just love it because it makes me realize not to take any one opportunity for granted. You never know what one opportunity might lead to. And there's something else that I consider a huge success, when an actor works with a particular team and the job wraps, and then down the line, that same team asks for the actor to come back and work with them again on an entirely new project. Just because I think that speaks volumes about the actor's professionalism, talent and cooperation. So I think that's just a recipe for success in itself.
Is there a quality you could say your most successful clients have?
Definitely. It's clear that this is what they're here to do. This is their priority. They're reliable. When I call them with an audition or send them audition materials, they start to prepare right away. And there are times when I will get a phone call from a casting director and it's 10:00 AM and they're asking if I can please send someone by noon to their office. And obviously in that moment, we all understand there's a last-minute request and it's going to be hard to make that happen. But there are people who will move mountains to be there. And I am human. I understand that sometimes life happens and it's not going to be possible, but I do know who I can typically call who will say, "Yes, I will be there." And I would say be that person. I just find that's the common denominator in a successful client.
That makes sense. Just to make the career, the priority.
Exactly. It's your job. Not a hobby.
Since there are actors at all levels that are going to be reading this interview, are you open to new actors or only those more established?
I'm absolutely open to actors who are at all different points in their careers. Everyone needs to start somewhere. I've met actors who have yet to book their first job, and then they go on their first audition for me and they book it. So if I'd overlooked that person, that would have been a missed opportunity. Of course established actors are so great to work with, and I appreciate their dedication and drive that got them to where they are. But like I said, everyone does need to start somewhere. So I'm very much open to that.
What are the advantages to working with an agency like DDO?
So we have offices in New York, Los Angeles and Chicago. We are a full-service agency. We represent actors of all ages for TV, film, theater, commercials, voiceover and print. And we're committed to keeping our roster at a manageable size so that we're able to maintain a connection with our clients, take a hands-on approach to our work. Also there is a sense of collaboration within our agency. Many of the clients who are on my roster are also represented by at least one of the other divisions in our company. And occasionally even represented by DDO in another city as well. So we're really all about trying to collaborate and form a team around the actors on our roster.
Since you represent actors both for commercials and TV/film, what should an actor submit or do to successfully get that first meeting with an on-camera commercial agent? And how about for a TV/film agent?
It's a similar submission process for both TV, film and commercials. We will look for professional headshots that accurately represent you, a resume, a reel, or if you don't have a reel yet it'd be video clips of your work. Specifically for TV and film, if you're able to share recent self-tapes, that's a great way to get a glimpse into how you audition, and what roles or projects you've been auditioning for. And for commercials, I pay a lot of attention to special skills because commercial breakdowns will often call for a specific skillset. For example, improv experience is really valuable in the commercial world. So I'll definitely take a look at that section of your resume and see what training and skills you have. I also like to be introduced to actors through showcases or shows that they're in. For example, if you're in a show that you're proud of, you could include the information about that show. Or if you have an episode of a TV show that's going to be airing, you might want to include information about where and when we can watch that.
If you could offer one piece of advice to actors trying to be successful in the world of commercials what would it be? And how about for TV/film?
My answer is an across the board answer for commercials, TV, film and beyond. It's just to be nice. Be someone who people want to work with, someone who people would be excited to spend hours on set with. Personally, I could meet two people on the same day, and one might give a better audition than the other, but the other just lights up the room with their personality. The overall experience of their audition was so much more enjoyable. And that will be the person who I like to call back and work really hard for, secure opportunities for. And I think when you go to an audition or come to an agent meeting, the importance of being courteous will start in the waiting room or even better, on your way into the building. I've been in elevators on my way up to showcases and experienced people not being their best self, and then we get into the room and the entire tone changes, but it doesn't mean I forgot what just happened in the elevator. So that worries me as an agent, because it makes me think what if a similar situation happens when I send you to an audition and that happens with a casting director, producer, director? And so I try to avoid that entirely and I'm sure a lot of people do. Of course everyone wants to work with good people. So I know it sounds simple, but be kind. I think that's really the most important thing.
Thank you for saying that. It sounds so simple, but actors might not be thinking about this, they might be too involved in preparing for their audition. 
It's one of those things that sounds so obvious, but sometimes you have to say it because it is so important.
Going back to the strange times we are currently in: During this quarantine, are there any auditions still coming up at your agency? If yes what kinds?
Thankfully there has been. For me, mostly commercials. Advertisers want to reach their consumers, especially right now. There's lots of user generated content. Commercials always strive to reflect the world that we're living in and they want to be relatable. So now they're featuring families quarantining together, or people working at home via video conferencing, for example. They've been looking for actors who can self-tape their commercial auditions at home. And then if they're selected, they will shoot from their home too. I even worked on a few projects where the audition tapes themselves ended up being used as the actual final product that's now airing on TV. So I definitely encourage anyone who can to invest in equipment for self-taping. It will definitely come in handy right now.
That's encouraging to know that there are still opportunities out there. To end with, how can actors stay inspired right now?
I know everyone copes differently. Some people might need to take a moment to disconnect and I think that's okay. And knowing that's okay is important. For others, I think it might be inspiring to stay connected to people who want to create with you. You could create content virtually, you could participate in or watch live stream performances, practice self-taping, sign up for classes online or submit to virtual open calls that casting directors are hosting right now. I will say too, in our current situation, I've noticed that a lot of people have been gentler with each other, more understanding, and a lot more appreciative of the things that used to seem like little things to us. That inspires me and hopefully can also inspire actors to recognize what a gift every single opportunity is. 
Take nothing for granted.
Exactly. I hope we hold onto a new level of appreciation for the things that we thought were little things, because now, you know, they're not so ordinary anymore. Maybe we'll all have a new perspective that makes us appreciate more. And I hope that sense of perspective never goes away.
—
Be kind. Appreciate every opportunity, and also the little things. Ms. Manfredi may be a top talent agent, but her warmth and wisdom go beyond any industry. Grateful to have had this moment of connection with her, which I will take with me through the rest of the quarantine and beyond.