Actor Kian Talan keeps his Asian-American roots right in his pocket.
As a Filipino thespian who used to try to conform to American standards, Kian Talan quickly realized that he shouldn't hide his true self. By being authentic, Kian Talan has secured the biggest role of his career to date on CBS's NCIS: Hawai'i.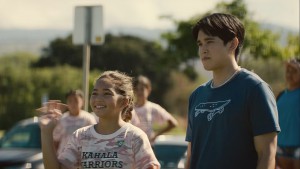 You play Alex Tennant, a moody and exasperating teen who is struggling to cope with his parents' split and father's new family in the CBS series NCIS: Hawaiʻi. Tell us about your audition.
My audition process for NCIS: Hawai'i actually moved fairly quickly considering we were in the middle of a pandemic. Many projects I was on hold for were delayed in getting the "green light", so everything was just unpredictable. For example, I was pinned for another project for three months and still pinned throughout my entire audition process for NCIS: Hawai'i.
I got the initial audition from my manager which was a self tape due the next day. I always make it a priority to be off book, so I have the ability to play and make strong choices. Worrying about the words, in my experience, just gets in my way. I kept my wardrobe simple, I just wore a plain grey t-shirt, something my character would wear.
About two weeks after I submitted my self tape I got a Network Test Deal, which was my first Network Test Deal ever. It's such a weird process as you basically have to sign a contract before you audition in front of the Network / Studio. It definitely psychs you out, as you see everything right in front of you, that could change your life. Money, travel, press, exposure, experience… etc. It made testing in front of the network more nerve wracking but even though you signed the contract, doesn't mean you booked the job.
What people don't know is that when you sign the contract you also can't audition or accept any offers from other projects. You really have to commit to the project before you even know if you booked it. I would say three hours after the test, my reps called me and told me I booked the job. Was definitely a surreal experience. I quit my day job the next day and about two weeks after I flew out to Hawai'i to start filming.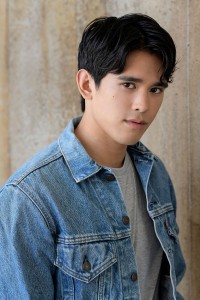 What's the importance of having both a manager and an agent? What roles do they play in advancing your career?
In my experience, my managers have undoubtedly been the main reason why I'm here today. They truly believed in me from the start and throughout my entire journey, even when I had not booked anything in two years. They didn't stop pitching me for roles, getting me into casting offices and guiding me through the industry. Some say a manager's job is not submitting you to projects but helping you make the right decisions to build your career. I would say that the best managers are the ones that do it all and that act like an agent and manager.
As for agents, I would say the exact same but reverse. I've been very lucky to find an agent I can trust and count on. I know I can ask her for advice whenever I need. My agent doesn't just get me auditions, she's truly there to help advise me whenever I need it. This industry is so competitive you really need people on your team that believe in you and work just as hard as you do, in order to succeed.
You've been with Corner Booth Entertainment for management and CESD Talent Agency for commercials. Just recently, you were signed by Paradigm Talent Agency. Tell us how that came about. What is the difference between a commercial agent and film/TV agent?
Commercial agents focus on print and commercial work. Whereas theatrical agents focus on getting you opportunities for Film/TV. Signing to Paradigm was definitely a big move for me but not a big change. I'll be with the same agent that I had at my previous agency. She just transferred to a new company and brought me along for the ride. I'm obviously very grateful for this opportunity to be a part of such a massive, reputable, agency and even more grateful I get to continue my relationship with my agent that has believed in me way before I booked NCIS: Hawai'i.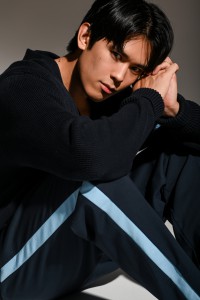 You're an advocate for Filipino acting roles in the entertainment world and in general, the Asian American community. You took part in SIPA's (Search to Involve Filipino Americans) and FACT (Filipino American Charitable Trust) which played a huge role in your childhood in helping you understand the misrepresentation around you. Describe the misrepresentation you grew up with.
So I never took part in SIPA but it's an organization in LA that I've been following for a while. I really love what they have been doing for the Philippines and their community. I hope to get involved in the future. As for FACT it's an organization near the town I grew up in and it was the only place where I saw people that looked like me. Growing up in a white suburban town of New Hampshire, as a Filipino kid, definitely changes the way you see the world around you and also changes the way you see yourself. Not going to lie, I changed how I dressed, acted and even my interests just to be perceived a certain way and fit in. FACT was always there for me, reminding me that I don't need to change for anyone. This lesson alone has been a huge contributing factor to my success in this industry. It's easy to think that you need to change in order to be successful but what I realized is that my authentic perspective and background is going to drive my career way further than fitting the norm.
You also performed in the Netflix series Brainchild as well as portrayed Kai in the critically-acclaimed short film Shadows which was shown at Tribeca 2021 and released on HBO Max. What main differences are there regarding working on a network show such as NCIS: Hawaiʻi vs. a streaming platform?
I would say the main difference is the amount of resources. The streaming projects I've worked on have been very independent. One Writer, one director, limited sets, small casts and crew… etc. You kind of have to work with what you got. I really enjoy this type of environment though because everyone is doing the job for the art. As for NCIS: Hawai'i it's pretty much the same vibe, only amplified in terms of pressure, production level and talent. Sometimes I have to pinch myself because I get to work with such amazing and established creatives who have been working way longer than I have. I learn something new everyday. It has definitely elevated my craft and an experience I will never forget. It's also great to be part of a project that Is fully supported by a network. They believe in what we are creating and it's a good feeling.
You did your Conservatory at William Esper Studios. What was the application like to get into that program? Why did you choose William Esper Studios? What was the biggest lesson you took from your two year Conservatory?
I was recommended to William Esper Studios by an actor friend. I don't really remember my audition process for this conservatory. I think it was a monologue and I had to fill out an application. I was young, eager to learn and wanted to grow which I think is what they want to see from new students. During your time at any conservatory you really dedicate yourself to a specific approach to the art of acting. What I've found is that not everything I learned works for me as an artist, and that's okay. I took bits and pieces that really helped me and left behind parts that I felt I was forcing myself to achieve. The best part about being an artist is that there are no rules. You keep growing and learning and taking bits here and there to create your own process.
Tell us about your dog! With your heavy work schedule, how do you care for her?
So my dog is still in NYC. Unfortunately it has been a process to get my dog to Hawai'i because they require a lot of vaccinations and approval before pets can come to the island, since it's a rabies free state. She should be coming in December as finally everything is approved. I will say that my other cast members have dogs and most of them bring them to the set. They just run around and play with each other. When it's time to shoot, their dogs either are leashed up next to the trailer or hang out inside their trailer. There are also so many pet service apps these days too, you can hire someone to check on your pet (feed, take for walks, etc) while you're on set if you don't want to bring them.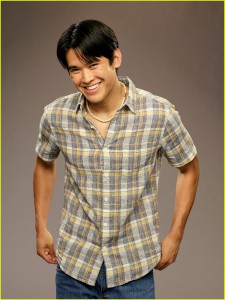 Acting was not your first career choice, having worked in a tech job after majoring in computer science. Why did you choose computer science? Were you told that you can make a good living / always have a job? Why did you switch your career to acting?
Yes and yes. Computer Science is the one career path, right now, that kind of guarantees a job. Obviously you have to be good at what you do but there are so many opportunities these days for Computer Science majors that it was a no brainer for me. I got into acting because I didn't feel like I was passionate about anything. I was kind of going through the motions of life and wanted to try something different. Something that would challenge me and that I was scared of. I took my first acting class and I was awful. I never really noticed how reserved and shy I was until I started taking acting classes. It took a while to break down this wall I had up for a long time. I still go through it today but I love the journey. Every time I work on my craft I tear down more of those walls and expectations set by the world around me. Acting has really given me a voice that I never knew I had.
What advice do you have for Asian-Americans who are thinking about becoming actors?
It's a powerful thing being an Asian-American actor in this industry because we are changing the narrative that has been written for us for decades. I would tell inspiring Asian-American actors to find their authentic voice and don't apologize for it. That is what's going to separate them from everyone else. I think actors in general try to give people what they want, instead of showing who they are and what their perspective on who the character is. Take risks and accept that not everyone will like what you do but there's one person out there that will truly appreciate it.
Author's Items of Interest:
Paperback: The Actors' Art and Craft: William Esper Teaches the Meisner Technique