In his gently, soul rocking, directorial debut titled Jack Goes Boating, Philip Seymour Hoffman shares a story about the silence, strain, and sometimes magically secure sides of long-term relationships.

It's a gut movie, Philip Seymour Hoffman says about the film, which he also stared in along side acting mavericks Amy Ryan, John Ortiz and Daphne Rubin-Vega.

The movie started as a play that myself, John and Daphne were in, says Philip. People talked about it being very cinematic and the group of us decided to take it on as a film.

The entire cast has known each other a while, Philip shares. My relationship goes back with Amy twelve years. We did one act plays together. John and I have known each other since I was twenty-five. Daphne and I have known each other almost that long.

Having a long-term relationship with the cast helped Philip transform this film into something compellingly fresh and different from the play that ran at the LAByrinth Theater Company in New York City.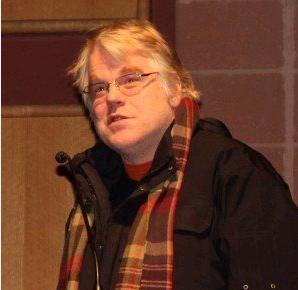 We rehearsed a lot but the history helps, says Philip. I honestly did think let us be us around each other' and we were. You see that in the movie. The things that are happening in the movie are real. A lot of things we say to each other in the film we mean. That's why when Daphne lets loose the demon of resentment it was so hard. There is a lot of history but it's good to let the history be and not let it get in the way.
After all, this is really not a play, this is a film. We worked really hard to make it that way, and I'm happy about where we got. Philip says. What came out of it was a whole use of visualization. If you can see it, there is a possibility you can do it. That influenced a lot of what you see in the film.
Under the influence of Philip's direction, Daphne Rubin-Vega says, we trusted him implicitly. It came easily to know that he could see what I couldn't see.I was too busy trying to be, I couldn't judge it, and he was the best dude that could make that happen.
Philip Seymour Hoffman helped make the film happen but he, didn't direct the play, John Ortiz explains. Having a new director helped John with making it new, being in the moment, not in a rhythm, trusting and being specific.
I couldn't coast on something I fell in love with in the play, John says. I had to do something different. And Philip is in my face. He's acting with me so he could see the difference.
Though the cast benefited from Philip's keen eye, he had no direction other than himself. Where was my input? Where as my director? Philip reflects. He wasn't there. I'm not very good at directing myself. No one should be. Acting is much more difficult than directing. Acting is a very vulnerable thing and it's illusive because it's subjective. You can't watch yourself. You have to have someone outside. So, I basically drove everyone crazy. I would walk back and ask… anything? Any money? I did rely on everyone and their input.
Philip also relied on his tried and true acting instincts. To create his character he tapped into normal fears and insecurities, the overwhelming life that everyone kind of knows.
I just had to be honest about what those things were, Philips says, and bring them forth in a way that I don't bring them forth in life but the character does.
Bringing forth his vulnerable side posed a challenge for Philip in the scenes with Amy where his character, Jack, was most helpless, powerless to what was happening to him. Because, as a director you're in control, you're a leader, you're trying to be strong. To go from that to a place of helplessness, took added focus.
There were days when I was more agitated and thank god it was with Amy, Philip admits. Because literally she is beautiful and I would just sit there and just look at her, listen to her, take that in, and think what is this?' Then the powerless would start to come. I would forget that I had to watch anything. But those things were difficult. Definitely the trickiest.
Trickiness aside, Jack Goes Boating succeeds at plotting a course through both heart and mind. It received a standing ovation at the Eccles Theatre in Park City, Utah, making the directorial debut another solid testament to the talented vessel that is… Philip Seymour Hoffman.