New York City is the perfect location for aspiring actors. It's the Mecca of theatre, has lots of TV and Film productions, and countless expert acting instructors. Unfortunately, it also comes complete with a multitude of expenses. This is why, as most actors know, it is essential to have a temporary day job to pay the bills. 
Unless for some cosmic reason you've already landed a reoccurring role in a TV series or the next lead on Broadway, usually a "e;day job" is necessary.  It's always helpful to have one that relates to the industry, so you can network.  In a world filled with actors waiting tables, it can be tough to find a job that corresponds with your desired career and still keeps you in that studio apartment.  So, why not consider being a tour guide?
As a current NYC tour guide (For the TMZ Tour NYC – come aboard!), I can tell you I have seen a dramatic change in my acting career and even reaped financial benefits (tips yo). It's definitely one of the best jobs an aspiring actor can land, and here's 4 reasons why:
YOU'RE THE STAR: All eyes are on you – It's any performers dream! The group you're leading is relying on your expertise to teach them something in an entertaining way. Take on a character. Are you a celebrity gossip tour guide? Pretend you're an obsessive pop culture nut. Does your tour focus on pizza (yes, there is a NYC pizza tour)? Then grab a slice and embrace your inner Italian. Look at learning your tour script, like any other show. Except unlike any other show, this allows you to actually interact and get to know your crowd, which brings me to this…
EXPOSURE: You never know whom you'll meet. As a tour guide you're hosting tourists and showing them something they're interested in learning more about. I can't even tell you how many times someone in the industry has taken one of my tours. Producers, Casting Directors, Agents… these are among the industry professionals who scout talent on tours. Being a tour guide can be like a live version of LinkedIn!
FLEXIBILITY: There's leeway in your schedule to audition for things! Depending on your tour guide job, usually no more than 3 hours of your day are taken. It's a part-time gig, so you can easily fit other work into your schedule if need be! Tours usually run 7 days a week, allowing you to rearrange your schedule based on upcoming auditions.
IMPROV TRAINING: I truly feel like I get paid to improv. It's a nice exchange for expensive acting classes, when I get to creatively improvise in front of a crowd for my job. You get so many diverse dynamics on your tour shifts – there's really never a dull moment. As a guide you are always on your toes and looking for ways to connect to the crowd and make each tour a memorable and unique experience. It's fun!
If the above reasons aren't enough for you, here are testimonials from two successful professionals in the industry: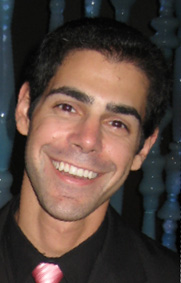 JAMES VALLETTI: Theatrical Director, Producer (Matilda, & Velocity of Autumn) & TV Editor (Real Housewives)
www.jamesvalletti.com
"I think being a tour guide affords people in the entertainment industry a flexible opportunity to hone their skills in a way that other "day jobs" doesn't.  Not only is the schedule flexible, but the tasks requires a solid interaction with an group of people and commanding their attention – it's the ultimate bottom line of what performing is about – engaging an audience.   It's a huge exercise in improv, as well, because every situation you encounter on a daily tour is different than the others: timing changes, your "supporting cast" changes, there's problems – it's all got to come together as a cohesive whole, and it all falls in your lap as a tour guide.  It's truly training for what one may face on stage."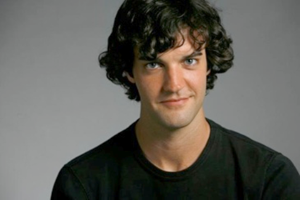 RICKY DUNLOP: Actor, Tour Guide, & Writer
Twitter: @slikrik2003
"Being a tour guide is a great job for an actor (and other types of performers) for many reasons.  First, it is flexible and I never feel like I am unable to make time for auditions, performances or shoots.  Also, tours really keep you creatively sharp.  Since every tour is completely different – with varying passenger personalities, weather, traffic and general happenings – you really have to stay on your toes by doing lots of unscheduled improvisation.  You never know whom you're going to meet when you're a tour guide.  People from all over the world and all walks of life find themselves on the same bus.  Although usually very brief, you get to form a relationship with these people that is different than performing on a stage.  These things have made being a tour guide invaluable for me."