No doubt! Creating your own work can catapult an acting career because it gives you a chance to express your voice and take control of how your talent is presented to the world. And now, it is easier than ever to get started on a project because you can quickly find talent, crew, and money raising tools online. Plus you can even film your project with your iPhone camera!
To help prepare NYCastings members for starting their own projects, here are 9 MUST KNOW FACTS from filmmakers who have already dreamed, succeeded, and are on their way to the 2014 Slamdance Film Festival!
Drum roll please….
Lending their insight today is the team behind THE SUBLIME AND BEAUTIFUL and WHO TOOK JOHNNY.
THESUBLIMEAND BEAUTIFUL, by Blake Robbins, is the story of a life-altering tragedy set against the backdrop of Midwestern beauty. David Conrad seems to be living the American dream – nice house, good job, loving family. But something's not quite right. Then one night, when a stranger's actions sideswipe his life, David's growing obsession with that stranger sends him into a hellish spiral, threatening him with the loss of everything he had – but never truly valued.
WHO TOOK JOHNNY, a Rumur film directed by David Beilinson, Suki Hawley and Michael Galinsky, is an examination into the infamous thirty-year-old cold case of Iowa paperboy Johnny Gosch, the first missing child to appear on a milk carton. The film focuses on Johnny's mother, Noreen Gosch, and her relentless quest to find the truth about what happened to her son. Along the way there have been mysterious sightings, bizarre revelations, and a confrontation with a man who claims to have helped abduct Johnny. WHO TOOK JOHNNY captures the endless intrigue surrounding the most spellbinding missing person's case in U.S. history.
9 MUST KNOW FACTS ABOUT CREATING YOUR OWN WORK
Advice from BLAKE ROBBINS
Writer/Director/Producer/Actor – THE SUBLIME AND BEAUTIFUL…
#1 – WORK BEGETS WORK!
I am an actor first and foremost, and this film (THE SUBLIME AND BEAUTIFUL) exists because as an actor I made the choice to create more acting work for myself.
As actors, there are two ways to get a role. One is for someone to give it to you and the other is to create it yourself. I highly recommend that you give yourself work as you are waiting for other people to give it to you. The physical reality of creating your own webisodes, film, or a one man show, is very feasible now. I wish I had come to it earlier in my acting career. The economic realities of making a movie are very different than they were five years ago.
Plus, casting yourself works. We know how to best utilize our own talent. And, when we create our own work, we take advantage of that. I am definitely hoping that this movie opens up doors for me as a filmmaker, but also as an actor so that I can go get more roles.
Quality work gets you more work, so if you create something that shows what you are capable of there is a better chance of someone hiring you.
I also feel that when my creative juices are engaged, the world gives me more work. With this movie, I came back from filming, slept for a few days, and then booked a TV role for the next week. I absolutely believe that being engaged creatively draws more creativity to you.
# 2 – ALWAYS LEARN
I was an actor for about twenty years, and that has been my film school.
I highly recommend to young actors that if they even have an inkling of an idea that they might want to make films, that they should be aware when on a set. Observe, and put yourself in the mindset of… What would I do in this scene? Why are they doing that? Why are they setting up the shot this way? That was my film school. Then, when I went to make my movie, I had a strong point of view on how I wanted to do it. And, I didn't let any rules get in my way. I did it the way I wanted to.
I encourage people to think more creatively. Just because other people do movies in a certain way, doesn't mean you have to.
# 3 – TYPECAST
For me, I wrote my role for a young David Morse because I feel like I could play young David Morse roles. And, I am a fan of his work. That was the creative voice that was speaking to me as I wrote the part. It wasn't that I was just letting me play this role.
# 4 – MAKE USE OF YOUR REAL LIFE
The old adage of write what you know, does work.
There are a lot of truths and real world scenarios in this film. My aunt did get hit by a drunk driver. I did go to the hospital and discover that the drunk driver was in the same recovery room. These things are born out of facts and family experiences. I had my own kids in the script. We played off each other and improvised.
Also, if funds are limited, you want to use what you have access to. I had access to this community in Kansas where I knew everything was in a two mile radius. I believed that most people would let me have those locations for free because they would want to be a part of this, and that turned out to mostly be true. If anyone gave off a vibe that it wasn't a slam dunk, then it was not the perfect location for us. We are a small film, and you just can't deal with any resistance when the margin for error is so short. We were filming 95 pages, in 12 days, moving from location to location – so everyone had to be all-in.
Use the things you have so that you can spend the least amount of money and get the most production value.
In my movie, for the party where the wife has a blow up, the university threw the party for us and we were just there. They set up the buffet and bar and they didn't charge us anything. The party would have cost us half our budget, if we had to pay for it. They did it simply to help me out, to be a part of something creative, and to be a part of a movie. When you film in a small town in the Midwest, they are not looking for much more than that. To me, that is beautiful and glorious. You couldn't get away with that in LA. In small towns, it's not like every day someone is coming in and saying, Can you throw a party for a movie?
Same thing with the sheriff's office. We went into the sheriff's office and said that we think this movie can persuade people to not drink and drive. In the film, I was trying to show how everyone was damaged and hurt by it. We shared with the sheriff station that we thought it would have a strong anti-drinking and driving element, and they gave us cars to use in the movies, uniforms, and the sheriff station to use after hours.
It is about asking with a clear intent and giving people room to say no, while telling them that you will be as unobtrusive as humanely possible. We shot very minimally and didn't bring in truckloads of equipment. We had a handful of people in a van, and that made it easy for people to say, OK you can shoot with us for a few hours.
# 5 – CREATE FOR A HIGHER PURPOSE
Write not only to change your career, but for a higher purpose.
I was intentionally writing to change my acting career, but you can't write for just that. I had to find a higher purpose. When young actors want to get into acting to become rich and famous, most of them will get shaken out of the business. In the same way, if I say that I am just writing to change my acting career – it will not shake out for me. I had very strong opinions on grief, and dealt with them in the movie. I focused on that higher purpose of the story. I could have quit many times along the way, but I had something big and something personal at stake that made me keep going back to it.
Advice from SUKI HAWLEY
Producer/Director – WHO TOOK JOHNNY….
#6 – STORY STORY STORY
Storytelling is as important as topic and theme. Make sure once you're done shooting that you always keep the end – where your story is going to end up – clearly in mind. Then the path of your story reveals itself to you.
While making WHO TOOK JOHNNY, we knew we needed a powerful yet simple structure to convey such explosive material. That structure is very familiar to most – the build of a story, one piece on top of another, starting a crescendo about 4/5 of the way through the film, then the denouement. This structure was necessary to convey the sometimes dark and intense material we had. The story is also very complex, and if we didn't guide the viewer with a strong hand, they could easily lose faith in us as filmmakers and then not trust the information presented. So making a compact yet bold story out of the elements of this film was paramount.
Advice from DAVID BEILINSON
Producer/Director – WHO TOOK JOHNNY….
#7 – PERSERVERE!
Don't start a film if you don't have perseverance.
Nothing comes quick, easy or anything close to what you expect. A filmmaker that is following a story, and capturing events over time, must be wholeheartedly prepared for a mountain of obstacles to consistently get in the way of making the film he or she wants. These obstacles are inexorably linked to the production, and effectively navigating them is what ultimately impacts the final cut.
Through the making of WHO TOOK JOHNNY, as well as our previous films, we've been faced with every possible obstacle that a documentary filmmaker can comes across. From lack of funds, to unexpected deaths, to lawsuits, and everything in between. If you're staying true to following a story and finishing a film, then the goal is always to overcome adversity and keep shooting and editing. Who Took Johnny has been the most difficult film to fund because the subject matter is dark and genuinely scary.Over 10 years of working on the film, we've had to shoot and edit as time and circumstances permitted. At the same time, taking that much time to make the film has informed our understanding of a well-known story in a way that nobody else in the world (outside of Johnny's mother) knows.
#8 – MARKETING SKILLS MATTER
Whether it's a $20 pre-sale or a $20,000 investment, being able to tell your story in a succinct and compelling way is the key to convincing someone to donate.
If you can't make your story compelling to people who would fund the making of the film then your film doesn't belong in the marketplace. The most important thing you can discover when raising money is how best to market your film. Since distribution is essentially free, and significant feature documentary budgets are being raised through online campaigns, marketing is the only thing that matters.
Advice from MICHAEL GALINSKY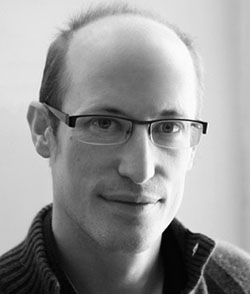 Director / Cinematographer – WHO TOOK JOHNNY….
#9 – BE FLEXIBLE
Have a plan but don't be stuck to it.
You can't control the story, but you can follow it, and thinking about the best way to do that is important. WHO TOOK JOHNNY is the fourth feature doc that we have completed as a team, and we have 3 or 4 others in various states of production. Each doc has taken us longer than the one before it because we have learned over time to let the story unfold. The longer you sit with it, and the less you force it, the more a story will open up. With our first doc, "Horns and Halos" we chose to make a film about an election cycle biography. We figured that we would have a pretty tight time frame to work with. However, things didn't work out the way we'd hoped, and our story didn't resolve. That's when we met David. We were struggling with how to wrap things up and we didn't want to shoot any more. However, the publisher decided to re-launch the book and David convinced us to go to Chicago to film at the launch event. It ended up being just what we needed to make the film work. The next doc we started ended up taking 8 years to complete. We started Who Took Johnny at the same time, in 2003. So patience is important.
About the filmmakers
Blake Robbins -Director, Producer, Writer and Actor
THE SUBLIME AND BEAUTIFUL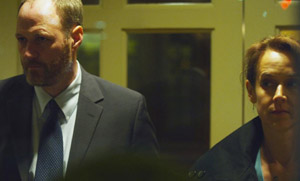 After nearly twenty years in show business The Sublime and Beautiful marks Robbins' feature film directorial, and writing debut. Robbins was Rob Morrow's on-set assistant while Morrow wrote, directed, produced and acted in the filmMazewith Laura Linney. He's been a personal acting and audition coach in LA for several years, helping his actors secure lead roles in studio films and network television shows. He co-authored Acting Qs: Conversations with Working Actors with Bonnie Gillespie. Currently, Robbins is developing another feature film, Fade to White, and a television series called Salvation.
Follow THE SUBLIME AND BEAUTIFUL – https://www.facebook.com/TheSublimeandBeautiful + @SublimeBeaut
David Beilinson, Director/Producer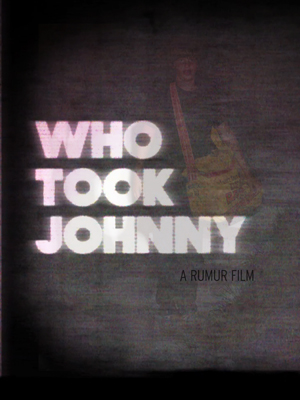 WHO TOOK JOHNNY
David has produced a collection of groundbreaking documentary films, including Battle for Brooklyn, Code 33,and Horns and Halos. His work has appeared on HBO, A&E, MSNBC, PBS, and DIRECTV. Prior to joining Rumur, he was a producer for the Emmy-winning PBS series In the Mix. At 19, he got his start as an associate working at Miramax Films, where he helped implement their first online rights management catalog. Born and raised in Miami Beach, David graduated from the Gallatin School at New York University.
Suki Hawley, Director/Editor
WHO TOOK JOHNNY
A director and editor, Suki has collaborated with husband Michael Galinsky for over 20 years. She has directed and edited a series of critically acclaimed documentary and narrative features including Battle for Brooklyn, Code 33, Horns and Halos, Half-Cocked and Radiation, which have screened to audiences around the world. She has also served as editor on high profile documentaries and TV series. A native of Dallas, she studied film at Wesleyan University and after graduation worked at the Sundance Institute and in the cutting room of Roger Corman's legendary studio.
Michael Galinsky, Director/Photographer
WHO TOOK JOHNNY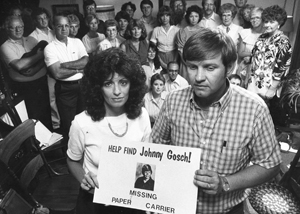 Michael is a filmmaker, photographer, and musician, and along with wife Suki Hawley, he's directed and produced six award-winning feature films and dozens of shorts, including Battle for Brooklyn, Code 33, Horns and Halos, and Half-Cocked. Michael is a Guggenheim Fellow, and his latest book of photos Malls Across America was recently published by world-renowned publisher Steidl. He is a contributing editor for Documentary Magazine, writing articles about filmmaking and distribution. Raised in Chapel Hill, Michael graduated Phi Beta Kappa in Religious Studies from New York University. He previously played bass for the rock band Sleepyhead.
Follow WHO TOOK JOHNNY – Facebook.com/rumur + @Rumur