As an actor, we never know what a Casting Director is thinking. We go in, do our audition, the CD says Thank you, next! and if we're lucky, we'll get feedback from our agent or manager.
Casting is much more than just finding the right actor. What else is involved in the daily ongoings of a casting director? How do they know which actors they're looking for?
Let's find out from the highly reputable casting directors; Adrienne Stern, Barry Shapiro and Cindi Rush!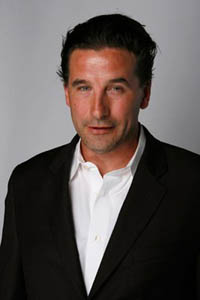 Adrienne Stern Casting
Website: http://www.adriennestern.com
William Baldwin stars in Blowtorch which is currently in post-production.
What led you to become a Casting Director?

I always had a love for the entertainment industry and, as a child, I was very much introduced to the world of film and television just as an avid viewer. For college I went to a program that combined business and theater, there really was no film department. I realized right after college that I should find a job in the entertainment industry. That's really what happened. I found out about casting directors from working on a film where I dealt with the extras. After that, I landed at the right place for a couple of years that got me immersed in the industry and opened up a lot of doors for me. It also allowed me to quickly comprehend the industry.
Is casting big name actors different than casting unknown actors? What's the procedure for both?
When casting a feature film and there's an opportunity for the best actor for the part, the actor doesn't necessarily have to be somebody that we recognize. We hold auditions and if we like them we call them back for the next level where they will read with another actor. Sometimes the producer/director likes to meet them personally. It's not uncommon if you're an actor just starting out to be asked to meet for coffee to discuss the part.
As far as name actors, what happens is we really need the support of an agent/manager looking at a script. In some instances we're told the only way to get the actor's attention is to make an offer. Anything could happen. Sometimes you're working on a 'hot' script and you'd be really surprised about how many people would want to sit down and have a conversation with the director. So it really depends on the project and the process and what's the needs of the production are.
With your office in New York, how does it work when you're casting outside of the tri-state area?
I'm working on a TV series right now and the client wanted to do casting in LA – I just got back. As a CD, the way it works is it doesn't matter where the actor comes from, or where you're casting out of – you're looking for the best actor for the role. My time is best spent on the internet or on the phone. The nice thing about casting today is that everybody Skypes. I can get the actors and the director on Skype together. We do not always need to have people come in and read so we can physically meet and see them. Skype is an alternative to meeting in person when not possible.
I am a strong advocate for holding auditions 'Have Auditions!' Auditions are a must for seeking the talent you're looking for, including newcomers. Sometimes there's the actor that walks into the room, has read your script and wants to be a part of it — and sometimes that's the best actor for the project.
When it's a feature film, my office makes the script available to the actors through their agent/manager or via email. We post sides [part of the script] and hope that they read the script before coming in so they're more knowledgeable about the show. When casting a TV series, chances are the script isn't fully written so we work with the sides and are basing it more on a character.
Is there a difference between West Coast and East Coast actors?
I was just on a TV project and we did casting in NY and LA and I would say the people in NY had more of an Indie feel where the actors in LA are more theatrical. A little more polished looking — they have more time to go to the gym and work out and get sunshine. New York is a hectic lifestyle; everybody's running around. The cost of living here is more and the responsibilities are greater. In NY, the actor can be very busy doing theater at night and doing auditions during the day.
What's the difference between casting for film/TV vs. theater?
I don't do theater anymore. I walked away from doing theater many years ago. I love theater but the film industry pulled me in a direction that I just can't get enough of. I had to surround myself in the film industry. I'm not saying I wouldn't do theater in the future, but right now I'm happy doing film. I love the relationship that develops with the producer, director while on a project — it's a business and my opinion is greatly valuable to them. They really want my input on every level of moving forward. For me, I found a home in film. For me financially film was also a better path.
For commercials that I cast, often I see that sometimes the same actor is used over and over again for a product.. I get paid for the first commercial and hope the client hires me for other commercials. I spin it in other directions and show clients and potential clients what I did and how I helped.
You have to have a very positive attitude in this business. When other people are successful with something you brought in their direction, you cannot be negative. You have to figure out how to spin it so it's a positive thing for you as well.
What are some of the most interesting questions you've ever received during your workshops?
'There are specific questions that people ask all the time. I think the most important thing that any actor has to know is it's not about getting THAT part, it's about getting A part in a CD's office. They ask, 'How do I get an audition? How do I get seen?'
You have to make it into a business. You have to self submit, you have to send emails with updates and hope that they call you in for an audition. You hope they call you in, remember you and then call you in for other projects. The actor has to become their own little business and promote themselves.
Young actors who are new to the industry get a manager/agent and think they're done. It just doesn't work that way. If that agent or manager isn't working with a particular CD, there aren't a lot of slots. Sometimes you're just not seen for something that you could be right for. You have to self submit until you're at a point where you're a working actor where people automatically put you on the list to come in. I don't think for a moment that you can stop self networking.
The most important thing for any actor is take advantage of the networking. You should be volunteering at film festivals and going to networking events. It doesn't mean you'll get work from it but it will put you in a room with like-minded people and you'll never know who you're going to meet. I also think that actors help other actors – they might bring you in with them. Groups of actors have started film companies, comedy troops — they give each other roles and there's nothing wrong with it. While you're waiting, go do the student films — they are tomorrow's filmmakers.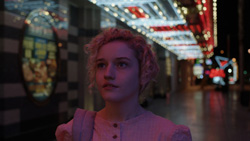 Adrienne Stern cast Julia Garner (The Perks of Being a Wallflower) in the recently released film Electrick Children
My film 'Electrick Children' opened March 8 and that was done by two students from Columbia University– Rebecca Thomas and Jessica Caldwell.
You never know when you decide to take a part in a film where that film is going to land.
Does the Director or client always have the final say in who is cast or have there been times when they asked you to hire who you thought was best?
I want a happy director. It's a combination of the director saying, 'This is the person I want in this part.' I think that the directors and/or clients absolutely want to have my input but at the end of the day, they're the ones who are writing, directing or producing the film and they want to make the decision.
I will speak up if I don't think someone is right for the role and we will continue to move forward, go the distance, to find the right person rather than give in.
With the industry as busy as it is, do you have time for a break?
I'm a working casting director. I'm never not busy. I have lots of things going on. I have a lot of repeat clients over and over again. There's always a project to work on; there's never a day off. I'll take a vacation, I'll figure it out. Films go through stages and not every film is ready at the same time so that's why you take on other projects. You go on vacation, you just do it.
How do you get paid?
I negotiate my fee and sometimes they make me an offer. Sometimes there's a budget. Sometimes they offer you more and you're like great! I'll take it! Each project is different.
Do you get involved with negotiating actor's contracts?
I do get involved in contracts. When someone is cast, we do a deal memo which lays out the agreement for the actor. We will go back and forth with the actor's agent/manager or attorney with different points. Once those points are agreed upon, if an actor is a lead or a supporting actor, we use a Long Form Contract which goes to the attorney on the film.
If it's a small role two-three days of work, we'll stick with a deal memo. If it's one day of work, we'll just use the SAG-AFTRA paperwork.
I just produced and directed a film and one of the actors is receiving his wardrobe. We're doing reshoots so he may not see that for a while. Other negotiation points could include transportation to and from set, depending on level of actor. Also hotel accommodations. I worked on a movie where the actress is a mom and one of the requests was child care and that she wanted to bring her child on set.
Requests of certain types of food, how many tickets they get to premiere there are a number of factors that come into play.
Is there a charity you're interested in that you'd like to make people aware of?
I read about a charity called FREE THE GIRLS. It's an organization looking for women to donate bras. They give these bras to women who have been enslaved in sex trafficking who are now free. The bras are their livelihood and they're able to sell them and support themselves. I have about 20 bras all packaged and ready to mail.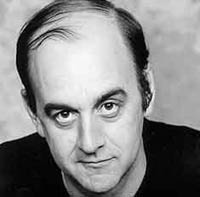 Barry Shapiro is the Vice President and Casting Director at Herman & Lipson. Barry has cast over 7500 commercials.
Website: http://hermanandlipson.com
When you were a child, did you dream of being a Casting Director or was there a trigger that drove you to this profession?
Not at all it happened several years out of college. I knew I wanted to be in the entertainment business but wasn't sure what I wanted to do. Then randomly I worked a day in a casting office and I knew in 10 minutes I had found my passion.
What was your first job in show business and did it have any impact on what you do now?
It was managing a rehearsal studio for Broadway plays. It certainly had a strong impact because I met a lot of casting directors and it perked my interest.
While you were working toward becoming the high level Casting Director that you are now, did anyone ever give you a break that helped catapult you to the next level?
I met a lovely woman named Linda Godlove who owns a casting office. Although she couldn't hire me, she listened to what I said I wanted to do. She then told me that absolutely casting was the thing for me and I should do whatever it takes to get there.
We often hear how show business breaks apart family relationships. How has being in the business affected your family and friend relationships?
No real problem as far as that goes, but because I teach and as well as cast, my schedule is very random and that's sometimes difficult for a 9-5 person to get used to.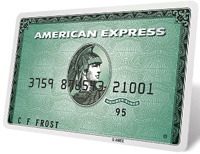 Barry's clients include American Express and Advil.
Do you have a specialty area of casting? Why do you work more in one area?
I would say definitely commercials is a specialty but I have worked on several plays over the years and really enjoy that as well.
When auditioning actors for a part, do you read their resumes before they audition?
For commercials, the only thing relevant to me is special skills. For theatre I will look at the resume but it's so hard to tell how true it is. It is always about the audition regardless of what the resume says.
How do casting directors get paid?
It is simply a fee negotiated with either the ad agency or production company.

What's it like working with children under 12 years old vs. teens/early 20's? What types of differences do you see?
As you might imagine, every situation is different and every kid is different. Sometimes the four year old is better behaved and more talented than some of the teenagers. You have to adjust more with kids.
When working with children up to 16 years old, have you ever had a conversation with their parent/guardian reflecting the fact that their child isn't ready to be in the business yet?
Not during casting that really isn't my job. If anything I might make a comment to their agent. If I'm teaching kids then yes, I will tell the parents what I think.
In today's world, improvisation has become welcomed into more and more commercials and scripted series/shows/films. What's your advice to actors regarding how far they should or shouldn't take the improv if they have a script with dedicated lines?
My philosophy is that you perform the script exactly as written unless you hear differently. Often you will be told to 'play with the words' or improvise but only then should you do it. However it is okay to ask whether or not you have to stick to the script.
Do you read at auditions or do you have a reader or do you put actors together at auditions?
I never use a reader. Either I read with actor from behind the camera or I put the actors in pairs or groups.

When having two actors read with each other at an audition, has there ever been a situation where one actor was more seasoned than the other actor? How does this affect the audition for both actors?
Happens all the time. Sometimes I will keep the more talented actor to read with someone else. But mostly I feel that a good actor needs to be able to still shine when their partner isn't as good. They should welcome the challenge.

Who's the "Herman" in Herman & Lipson Casting?
The company was started by Elaine Herman and Linda Lipson in 1979. I joined them in 1981 as a freelance casting director and full time in 1983.

Anything else you'd like to add?
I teach classes and conduct workshops for all ages both in NYC and around the country. I do both group and private classes. More info about me can be found when you Google 'BarryShapiro, Casting Director.'"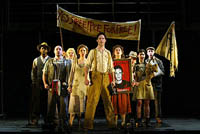 Cindi Rush cast the very popular Broadway show Urinetown and just finished up on the drama Cantuckee starring Joanne Kelly (Warehouse 13)
Did you always dream of becoming a Casting Director?
I started as a kid actor. I went to Stagedoor Manor and then NYU for drama. I left performing when I was 23 years old and starting working in a corporate firm. I was laid off and decided I missed show business but didn't want to perform so I thought about casting – the best way to combine creativity with the business. That was 20 years ago. I still love it and I think having a background as an actor helps the actors feel 'safe' in the room.
Where were you casting prior to opening up your own casting firm?
I worked in six offices before starting my own. I'm not really sure how it happened. It just sort of evolved into 'I've been doing this for so many people for so long, why not try it on my own?' I never really thought about it as starting a business per se. It was more about the projects and the work. I love what I do and I just found myself getting accounts and acquiring projects.
Please explain the difference between a lead actor and a character actor.
Traditionally, a lead actor or leading man is straight forward, physically more attractive (tall dark and handsome). The character man is just that – quirky, funny and usually more comic in some way. However, I think there has been a shift in writing and these 'stock' characters are now blurred somewhat. In other words, you can have a good looking character man or a quirky leading man. It becomes more interesting from a casting standpoint when you open it up a bit and cast a wide net I think. Now, a lead actor is just someone whose story we want to follow and the character actor is more the 'supporting role.'
If the character calls for a blonde and the actor is a redhead, should they dye their hair blonde for the audition or come in as they are?
No, don't. Everything is doable when it comes to change. Be who you are.
What's the difference when casting Theatre vs. Film/TV?
The process is the same. Usually the creative team is not in the room for film; theatre has just about everyone there. The biggest gear shift for an actor is learning how to adjust to the camera. Your audience is six inches away not 600 feet away. How does that affect your performance? It is a matter of working deeper, not bigger.
What are your thoughts about TV/Film actors who want to cross over to Broadway and vice versa?
I think that it is great but I think it is important to find your 'niche' first. Then once you have established yourself, branch out. Do your research, see where you fit in the business and then take classes on what you need to learn. You should always be studying.
Do you have any suggestions where actors should study?
That depends. If you want to do half-hour TV then The Pit, Upright Citizens Brigade Theatre (UCB) and improv. The places like Actors Connection, The Network, etc. are great to meet casting people (even if you have an agent). Do your own legwork when you can. If you don't have a technique, studios like Esper.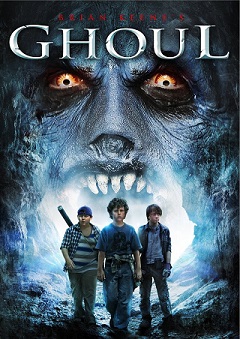 Cindi cast the chiller-thriller Ghoul with young performer Nolan Gould (Friends with Benefits)
When you're with an actor at a FIRST audition, what do you typically look for?
Memorize for on camera. Sides in hand for theatre is best, I think. I look for responsibility and flexibility. It's a job interview and I want to know that you treat it as a business. Always read the script and print out sides. Do your homework. Auditioning is a big part of your job.
Certain agents/managers work with certain Casting Directors. Why doesn't everyone work with everyone?
I can't answer that. I don't discriminate.
Anything else you'd like to add?
Always remember that this is a business. It's fun but, at the end of the day, we all have a job to do. We also want actors to do well. We all want to see new talent. We all want to see you get the role. But the most we can do is get you in the room. The rest is up to you.