NOTE: This interview was conducted prior to the SAG-AFTRA strike.
True New Yorker actress, Zurin Villanueva, plays Tina Turner in TINA: The Tina Turner Musical. But it wasn't all cupcakes and butterflies that got Zurin to this level of her career – it was hard work – school, crazy hour auditions. Persistence paid off!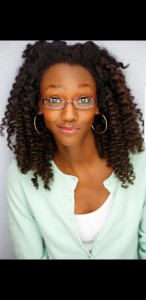 You'll recognize her from hit shows such as The Marvelous Mrs. Maisel, Saturday Night Live and Insatiable. 
Zurin also has an eBook coming out by the end of this year. Keep a lookout for it! It's called Stay Booked: How to Keep Yourself Indispensable in a Very Dispensable Business.
Let's read about the ride Zurin Villanueva took to get to this point and what her anxiety stops her from doing!
You're currently on tour, starring as Tina Turner in TINA: The Tina Turner Musical. How did you hear about the role? What did you do to prepare for your audition? Did you have any callbacks?
TINA: The Tina Turner Musical had been on Broadway and in London since 2018. We, the Broadway community, all knew about the show. We also heard about how it is a hard role.
For my first Broadway show, I was a standby for Adrienne Warren in Shuffle Along. That's how I knew she was tapped for the role when they first started development for it in London.
To prepare for the role, I did the same thing I do for every role. I learned the music first. We had a choice to choose three out of seven songs to learn. I chose Fool in Love, River Deep, and Private Dancer. Then, I learned the scenes and made choices — that's the fun part. I had two callbacks. I read, sang twice and danced with the other Tina's.
You're no stranger to theater, having performed on Broadway in shows such as Mean Girls, The Lion King, The Book of Mormon, Shuffle Along, Ain't Misbehavin and Clueless. What is it about performing live that excites you? What are the downsides?
I love the audience. I love to hear their reactions, their laughter, their silence, and their random outbursts. They are the reason I do this. We, as actors, are charged with the responsibility to inspire and make minds think about the state of our society. It's an honor. There is nothing like theatre.
The downsides of working in the theatre is definitely the schedule. We work when everyone else is off. That includes holidays. Sometimes we don't get to go home for Christmas or go to our friends' wedding. If you're on tour, it's even harder to be away from home — for years at a time. We sacrifice a lot for our dream and that is definitely the hardest part.
Broadway performances require a lot of preparation and practice. Could you walk us through your typical routine when preparing for a role? How do you approach character development? Tell us about rehearsals.
My entrance into the arts started with dancing. I have always been a very physical person, even as a kid. That's why I like to get into the character physically first. It helps inform the voice and then the point of view becomes clear. I make use of all the resources I can find such as books, videos, and articles. The great thing about playing someone that lived as greatly as Tina did is that you have plenty of resources to pull from. I read her autobiographies I, Tina: My Life Story and Happiness Becomes You. I also watched hours of her concerts and interviews on YouTube. I worked with a rock singer and my regular vocal coach. Then, I got up and tried things until I got the rock sound just right for my voice. From there, I built my stamina. We practice — do it over and over until we get the routine down. This rehearsal process was different since we have two Tina's! We both learned the choreography together, then started taking turns doing scenes and musical sections. In this situation, we were able to learn from each other while rehearsing. Together, we got another perspective which only helped open our minds as we built our individual shows. It was definitely a gift.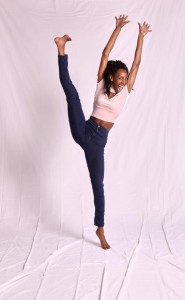 Even though you're the star of TINA, who really has the control?
The universal power, of course: God! There is no way I could do any of this without tapping into that power that lives inside of me and all of us.
Broadway has seen many changes and adaptations over the years. How do you see the industry evolving, especially in terms of diversity and representation? What role do you think actors and actresses like yourself play in shaping the future of Broadway?
I think Broadway has finally begun to move the diversity needle in the right direction. I'm happy that I'm not just seeing more diversity in race, but also shows about different cultures and experiences. I'm happy that we are seeing actors with different body types. There have also been more actors with disabilities as well. But one isn't enough, we have to get away from the idea of checked boxes and filling the quota while everyone else follows the type status quo. A cast isn't truly diverse if we have every race represented but everyone has the same skin color and build. I hope to see more people of color on producing teams and in management positions as well. This is how we can ensure that we treat each other free of bias. The future of Broadway to me is more creative and historically insightful in casting. Personally, I hope to be able to join producing teams and develop my writing. The more actors that work on the other side of the table, the further we can grow as a community.
You have a great first and last name! Tell us the history of your name.
Thank you! My first name is Swahili, a blended African language spoken in Kenya among other countries. Zuri means beautiful and my mother added the n. My family is mostly made up of descendants of those enslaved in America and my great grandfather was from Puerto Rico. Villanueva is his name, it means new village.
You're also on the small screen in Netflix's Murder Mystery 2 alongside Adam Sandler and Jennifer Aniston. What similarities and differences have you noticed regarding working on stage vs. screen?
The biggest difference I've noticed is the speed. Everything is ten times faster on screen. We rehearse in about ten minutes, throw ideas in there, and then just shoot it! In theatre, we spend weeks or months rehearsing the entire piece while also going through every detail before we perform it. One feels like a sprint and the other more of a marathon. You need high stamina for theatre. You need to get out of your head, be brave, and sometimes even improv with screen work.
Running around and working non-stop sure makes it seem hard to have a relationship. What's your relationship status and take on career vs. home life?
In my opinion, every job has something that makes having a relationship hard because having a successful relationship takes work no matter what you do for a living.
I think having work-life balance makes our work better. It's essential to fill your cup with friends and family in order to have the emotional wealth one needs to give to the audience. As an actor, it's up to you to decide when you take time for yourself, for your family and relationships. In this business, you have to take the time on purpose, with intent and fervor. Besides, that's the best way to love anyway.
Being from Brooklyn, NY, how hard was it to get rid of your Brooklyn accent? Do you natively go back to "tawkin' like dis" when you're not working?
It wasn't hard at all! I grew up traveling with my parents to other countries and states. I think that's why it was never difficult for me. I went to college in Washington, D.C., heard a lot of southern accents, and had the accent for a summer. I'm a true actor in that I'm a total sponge. Whatever I'm around, I can mirror. If I go back home, the New York accent comes back, don't worry.
You earned your Actor's Equity Association (AEA) card before graduating college. What did you have to do in order to achieve that goal? I'm told if you forget to pay your dues and/or leave the union, you'll probably never get back in. Is that true?
I auditioned for a role at Arena Stage in Washington D.C. My teacher told me about the open call. It was at 8:00 am, and there were 250 people there. By the end of the day, there were seven of us left. It was a crazy and awesome day. I was able to rehearse around my class schedule! I have no idea if that's true about missing Equity dues. I have anxiety, so I would never test it!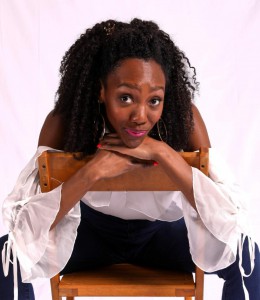 What advice would you give to aspiring actors who dream of performing on Broadway? Please share any important lessons or insights you've learned throughout your career.
The only advice that matters is to just keep going. Most of the time, what stops you aren't the No's. What stops you is you. You always have the choice to keep going to the next gig. I'm not saying it's not hard, but anything worth having is not easy. So after the no, get up and go to the next audition. It's a numbers game. If you keep performing, your skills improve, the teams recognize you and you will book. You will have no choice but to succeed.
Anything else you'd like to say?
I have always wanted to help those younger actors coming into the trenches. There's so much to know besides your blocking! I've written an eBook about the secrets of working professionally on Broadway. It's called Stay Booked: How to Keep Yourself Indispensable in a Very Dispensable Business. Look out for it this Fall!
Zurin Villanueva Socials: