Award Winning Writer * Producer * Partner…
If these accolades appeal to you as an artist, then get ready to mentally devour every word of advice from the award winning partners of Choice Films and Choice Theatricals…
Summer Crockett Moore and TonyGlazer launched Choice Films back in 1998 (Tony came on board in 2000). They started with a small show in Manhattan and since grew their business to a ½ million dollar level!
To achieve this magnitude of success, it takes a fierce hunger, a strong viewpoint and the will to work your butt off.
No matter what, don't give up, if this is what you want to do, says Summer Crockett Moore and Tony Glazer, founders of Choice Films and Choice Theatricals – about the prospect of launching your own theatrical or film Production Company.
The driving force behind their company is to create new and exciting theatrical experiences, transcending generation gaps and speaking to our contemporary way of life.
We don't want to be a company that doesn't have something to say – it is about doing theatre that will change someone's lives and make them look closer at themselves. We want to do things that make people think. We want to awaken audiences, the founders say.
To awaken audiences, you have to start your own projects, with your own original thoughts. So, NYCastings tapped into the mental resources of Summer Crockett Moore and Tony Glazer to learn more about their business strategy and choices…
Executive Summary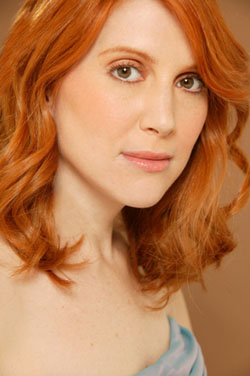 When we formed the company, we wanted to work on things that were fresh and had a contemporary take on things that addressed today without forgetting the past, Summer says. We worked on things that make you look at where we are and have been versus where we are going. We believe that, a little more introspection, without being stagnant, can help us make better choices in our lives.
Choice means a lot to me because I've been so lucky to make many along the way. Constantly taking stock in who I am as a person and producer and artist helps me get better and learn. If I am not learning I am not growing.
To start a company, Tony mentions that it breaks down into a couple of sections. One part of it is that we were driven to be involved in every phase of production. We each came from different backgrounds and didn't want to settle on just one thing (writing, directing, etc). Initiative, I have to say is key. We were willing to put in all the hours, learning the things we didn't know and at the end of each project see what worked, what didn't work, how to make ourselves better and increase our profile.
It was a constant assessment that we built from, Tony shares.
The 2nd part of our starting a company is that our work is rooted in our own particular backgrounds. As a writer and director, I knew what stories I did not get to see enough of and focused on that direction.
The better we got, the more we crafted out our point of view as to what we wanted to make and we are always looking back. It is an evolving thing.
Summer agrees, that learning keeps the product line diverse. We do not want to be the type of company that does one type of thing. We have different perspectives, which make us a good team.
And in looking back, they notice that the little things at the beginning made the difference. All the building blocks that take so long to plan, ended up supporting us for years to come, Summer shares. We can track tiny choices that introduced us to people, gave us an opportunity, and introduced us to our investors.
Business Description and Vision
We like dealing with subject matter that is timely without losing site that we are doing entertainment. We are striving for people to have a good time while processing information. In a strange way, we are trying to sneak a carrot into the meatball, Tony says.
Summer also believes in endings without a clean bow to wrap up the story.
There is never an answer that tells you how to feel at the end of our projects. You need to make your own decision and I find that exciting and inspiring, Summer says. We are working on four or five different projects right now and they are not message pieces, but they all have a grain of make your own decision.' I hope this will make the audiences keep coming back.
Definition of the Market
Honestly, that is an ongoing question. What do audiences want to see? Tony says. It is a changing formula and at a certain point you will find yourself trying to temper certain ideas while working at the marriage between commerce and art.
We don't forget that we are trying to create things people will want to see, Tony says. In terms of knowing what people want to see, you don't know. You could make yourself crazy trying to answer that question. But you look in theatre to see what is going well, you see what people are seeing and not seeing and try and read the terrain as best as you can as to what the public may want.
For example, how do straight plays fare with a celebrity versus not a celebrity? How do straight plays fare versus musicals? It goes back to the principle that we were driven to know and learn as much as possible.
As a team, Tony and Summer conduct continuous research.
Summer shares that they, create a business plan by pulling comparable projects that succeeded and then focus on story and character and do the best they can with it.
We do a lot of testing, Summer says. We test the audience and see how you can make it better. We try to start out with having readings in front of audiences. Then you have a first screening and realize where to make changes.
You have to do all this research so you can hedge your bets, Tony adds. But at the end of the day there is always the surprise, the show that came out of nowhere and defied all the odds. You never really know what will catch fire, which is why you have to make the kind of films you want to make and temper it. You have to have a point of view because that is what makes you a unique business.
And, you never know which project is going to hit so you have to have a lot going on at the same time.
Organization and Management
If you are a playwright or an actor and you have other actors who are like minded, it starts very simply. Tony says. Someone writes a script, you talk about the script and when it is in a good place you spend a little money to get it into a local theatre and it builds from there. There are financially reasonable ways to get started, even in New York. It starts with an idea, a point of view and real commitment to learning everything about it, Tony says.
Once the business grows, it is a lot of travel back and forth to LA, dinners, meetings, seeing theatre, Summer adds. Our social lives have become our business lives. We are always working.
Marketing and Sales Strategy
A couple of things helped us immensely, Summer says. We started out very small funding our own things. The first play we did on our own in 98′ and we counted on family and friends to fill the seats. After that we got broader and within a few years we got enough interest that we could get investors and it became mandatory for us to start a marketing plan and build a database of people to attract bigger press.
We have a great press person at Springer and Associates. We had all these team members come in and help us learn and grow as we partnered with them. The more people you know, the harder you work, the more opportunities you have, Summer shares.
Within a few years we were in bigger theatres, with longer runs and now we are off Broadway and regional with ¼ a million, ½ million investments.
We wanted to continue to grow up that ladder and not go back, Summer says.
Financial Management
When just starting out, there are a lot of places where actors audition that will have great rates for them to rent out rooms, Tony shares. But if you want agents to come see the show it has to be in the Theatre District or Chelsea area, it has to be easy for them.
If it is a general audience member, then it has to be easily accessible by train and have cool restaurants near by. If it is a musical, does the place have the proper sounds? If there are dancers, does it have the right floor? It all comes down to who do you want to come and how do you make it easy to get there? Tony says.
On a larger level, last year we were doing a big show and I really wanted to squeeze our marketing dollars to the penny and I needed more banners, Tony says. So I went and found an amazing printer who was willing to cut their rates on our postcards if we agreed to give them a link to our site and mention them on everything we were doing.
Summer shares this inventive viewpoint.
If I am speaking as a producer, it is needs versus wants, Summer says. What are my needs and then what are my wants? It comes down to what they project must have and what it can do without.
Overall…
It's a really tough thing to break into this industry, Tony says. It is a grind. You have to have the fortitude to put up with a lot of rejections, which is why I say don't give up. There are plenty of times you feel like you are hitting your head against the wall but if you really want to do it… keep doing it and it will pay off.
The issue is not that you are not good enough. The issue is that there are so many people out there and by hanging on you increase your odds of getting seen and people saying, who is that guy?'
And don't keep knocking on the same door. There is more than one way into a room.
After all, the things that people could call failures are really important crossroads, Summer says. Because you can either learn from it and get better or let it take away your desire. For someone starting out, there are a lot of bumps and bruises and you have to get up and keep going.
Anybody can learn from their mistakes and adjust accordingly, Tony adds as a final word of advice for future production company owners. It is in your control.
Whatever stage you are at, you never stop learning. You can never say you have arrived. That is the exciting part. The education never ends. There are things I will learn tomorrow that I didn't know and that will help to take me to the next place.
To learn more about Choice Films visit http://www.choicefilms.com/
Tony Glazer is an award-winning writer, director and producer, and a Managing Partner and founding member of Choice Films and Choice Theatricals. Tony's plays have been produced in New York, Los Angeles, Chicago, Philadelphia and Canada. His feature film, Junction, is currently in the final stages of development with Glazer slated to direct. Production recently wrapped on Glazer's short film AYounger Man, produced by Pâté Productions, Ltd and Choice Films Inc. His play, The Substance of Bliss, is the winner of the 2009 L. Arnold Weissberger Award at the Williamstown Theatre Festival, 2010. Find Tony online at: http://www.tonyglazer.com/.
Summer Crockett Moore is an award-winning actress/producer and a Managing Partner and founding member of Choice Films & Choice Theatricals (and the founder of their pre-cursor, Choice Productions), which has produced various multi-media theatre and film projects, including the recent world premieres of both Stain and In The Daylight Off-Broadway, as well as the upcoming premieres of two new plays, American Stare and The Homeless Dogs of Egypt. She recently wrapped production on the short film A Younger Man and is in the final stages of development for the feature film Junction. For a full list of her credits and to hear & see demos visit: http://summercrockettmoore.com/