Casting over 30 projects a year, Jamibeth Margolis knows what it takes to build a note worthy career.
I love working with actors and knowing actors, says Jamibeth. I love the creative process of working with writes, directors, producers and seeing that negotiation of what goes on at the table and who ends up getting the job.
Jamibeth Margolis casts countless actors, working mainly in theatre, straight plays and musicals. She heads up her own company, Jamibeth Margolis Casting, and directs theatrical shows as well!
Recent credits include Do I Hear a Waltz?, Jekyll and Hyde at the Arvada Center Theater in Denver, and Warsaw (which is currently on track for a Broadway production in the next two years).
Since Jamibeth has so much passion, information and insight, NYCastings asked her to sing out loud about it…
What key differences do you see between theatre and film/TV?
I've done a lot of TV over the years and it's a lot different. First of all, theatre works at a different pace than TV and film. Shows could take months or years to cast, years to get up, and years to raise the money. So, it's a lot different than film where you call an actor and say come in tomorrow. We want to put you on tape.
The job of a casting director is also different in theatre because we are the people who narrow down the talent, we are supposed to know everyone out there and show the writer, director, producer the best ten or twenty people for a role. But we don't decide who gets cast. In television and film, the casting directors often do choose who gets casted.
Must an actor be highly trained for theatre?
It really depends on the show, the role, and who we are looking for. Certainly, training is important to the extent that strong colleges attract the agents. I try and go to college showcases every year to see who's new, who's great, who might be right for things I am working on. But for the last few shows, I did cast a wider net to agents and casting sites. I think that theatre always has a luck aspect attached to it.
Do you need to be a triple threat, these days?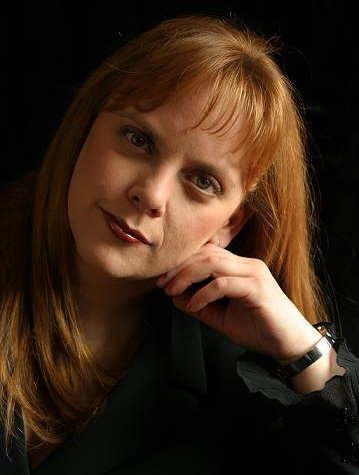 If you are willing to do shows other than Broadway then you can work a lot as a straight actor. I know people who only do straight plays, they don't sing at all, and they work all the time. There is Off Broadway, regional theatre, Lincoln Center, and the festivals. There is plenty of work if you don't sing. However, if you want to sing and do musical theatre the days of having a separate dancing chorus are over so you really need to be able to do everything.
If you didn't come out of a strong college, can festivals be a way to get noticed?
Absolutely. One of the reasons I work on festival projects is because they then become larger projects. As a performer, you get to work with writers and directors and make a stamp on the show. I have so many actors who love to work on festival shows because you can really help develop a piece. Your input is a lot different than when you do a rented show and, many times, getting in on that level actors stay with the show. I have had actors who have stayed with a show for over four years. If you don't have an agent you could end up getting as far as someone with an agent. It could be a great stepping stone.
Does getting press from a festival help an actor's career?
All of the festivals have press reps and some of the shows hire press, themselves. So you get a mention online, on theatre mania and backstage. Plus, I think investors are programmed to check out the festival scene now. I have had producers call me when casting a show and say they saw an actor at a reading and they want me to call them in. You never know. Producers are out there scouting for shows and for actors.
Should an actor strategically choose which theatres they work with?
My philosophy is… It is better to work than to not work. You never know which show is going to move forward, which choreographer is going to call you in again. There are so many theatres with great relationships. It is hard to determine, as a performer, what will get you seen. If you are really interested in getting producers or agents to see you, then I would recommend shows in midtown and theatre row.
How important is Equity?
A lot of shows are sending out their tours as non-equity, now. So I tell my younger students not to join until they are ready, until they are ready to compete with a person who has five Broadway credits. I think it is better, if you are a younger person, to stay non-union because you can audition for the same tour as a union person. You may get the principle role as a twenty-four year old and work with the same production teams as union actors. Personally, I would rather get the experience as a lead in non-equity tour than join and wait around for work.
So many NY based TV shows have recently ended. How is the health of NY theatre, today?
It's coming back. There was a time when shows were closing and losing money but now it's better. I also think that producers are more willing to try a show and to try a show without a big star.
Film and TV trends toward ethnically ambiguous actors, right now. Is there a trend in theatre? A type of voice in high demand?
Actually, yes. A trend I am seeing is a going away from the big loud belty sound. A lot more is placed on storytelling and the lyrics. People want to hear less volume. There used to be a time when every show was the big, loud, high singing but now the trend is to forgo that for something that you connect with, that shows who you are.
Should singers take acting classes?
Absolutely. I have seen people audition with glorious voices and then get called back to do sides and have a lot of trouble. You have to stay on top of the acting. You have to. A lot of shows aren't sung anymore the way they were in the 80s and 90s. You can't let the sides stand in the way of what gets you a role.
As people get older, is it harder to break into theatre or TV/film?
My vote is film and TV because being an older character actor is really in. There are many shows with older characters. And, many times, as actors get older they realize that they are funny. They really come into their own. Film and TV is harder because it's more about look and type. Theatre is about characters, voice, and interpretation of what you bring to a role.
Can a person make a living off doing theatre in NY?
I think you can, but it's definitely difficult. That's why I really do encourage actors to go out and do TV, under fives, extra work, commercials. You have to be able to work in all of these mediums to make a living. There are people who make a solid living in theatre alone, but not many. I know people on Broadway who are everything from accountants to historians.
Is it possible to go from unknown to landing a Tony nominatable role?
It's usually at least a minor climb. Many times people will come out of a conservatory and get a job in an ensemble show. The next year they will get a feature and then the third year they may get a Tony nominatable role. So it happens. But it's rare.
Can you spot those who will make it?
I think so. There are times when I see someone and say, they are going to book a lot of work and I am right. It comes down to confidence in your ability and knowing your material. Sometimes people come out and they are dressed perfectly for themselves and their songs are perfect for their voice and type. They don't have any misconceptions about who they are and so they do really well. I can always tell when someone comes in and they are doing a song that a teacher told them to do because they don't connect with it.
Does having an agent matter for landing theatre gigs?
No. It's much more important for on-camera. Over my fifteen years of casting, and eight or nine Broadway shows, I would say fifty percent were represented. You do not need an agent for theatre. It helps in getting appointments and not having to wait in line. But if you don't mind waiting in line then it doesn't matter that much.
What must an actor do in terms of taking classes, ongoing?
You always need to classes consistently. The training doesn't stop after college. You always need another dance class, voice class, a session with your acting coach before an audition, or an hour in the Drama Book Shop looking for a new monologue. And it's important to go to the various places around town where you can meet casting directors and agents so they know who you are.
Does working backstage help an actor get a foot in the door at theatres?
I think that gets confusing. I would suggest doing a showcase that's unpaid, where you are onstage, as opposed to volunteering backstage. The more you can be onstage, the better.
You travel around looking for actors. Do you cast them for NY or elsewhere?
It depends on the show. Many times I go out for national shows, touring shows, regional theatre or Broadway. And sometimes a producer will fly someone here to be seen again.
Any tips for keeping a healthy voice?
You have to be aware of your technique at all times, don't smoke because you can hear that over time, have a good voice coach that you can go back to, and know your voice. I have actors who would rather wait for something that's right for them than hurt their voice by trying to hit that high B-flat.
How many shows do you cast in a year?
I cast around thirty or forty a year and sometimes they are all compacted, twelve of them into two months during festival season.
How do you meet actors?
I meet people at the classes I teach and the classes I do for other places. I keep really good files from them. I also got to college showcases. What doesn't help me, because of the volume of shows I cast, is sending in general submissions. That does not help me as much as saying I saw your post for Family Dinner and I think I am really right for the role. I am much more willing to take a chance on a new person then.
Do you have any special advice for actors?
Yes! When you go into an audition and the director asks you to make an adjustment, you need to make that adjustment. I have seen so many people loose jobs because they get so set into this is how I do the scene. Then, when the director wants to work with them, it's the same the second time around. You want to show a director that you can change, that you can take direction, are fun to be with, are willing to play and make choices. Being able to make adjustments and coming in with choices is important. If you come in and say, I am going to make this broad and see what they think, that will not work for you. Come in and make big, bold choices and then be willing to change them. I tell people coming out of school that your job, until you get a job, is to go out and auditioning. Learn from your mistakes.
What's up next?
Next up I am doing a play on Theatre Row called Family Dinner. I cast it and I am also directing it. And next week we have the first big round of auditions for the Midtown International Theatre. I always run the big open call for them. And I just directed a piece that is moving on called Warsaw. Plus a bunch of other stuff for the fall, including two musicals.