Meeting a Talent Agent for the first time can feel momentous, as if you should genuflect or feel devoutly grateful but, "We are all just pieces of a puzzle," shares Bloc's Legit Talent Agent Jim Daly. "When that show finally goes up on Broadway or that episode airs on TV, we are all a part of it. We all just serve different purposes. No one is better than anyone else."
So take in a deep breath and get ready to alter the way you view seeking representation. As Jim Daly shares with NYCastings, "It's a relationship that you are hoping to build. You just have to be yourself in these interviews."
"If you are so nervous, all I see are the nerves that are going to come out in the auditions," shares Jim. "So walk in and think, 'this is just another human being that you want to make a connection with.' Be present and see what can happen, what's on the table."
"I've had meetings where we are just busting out laughing because we are having so much fun and the people are just really comfortable in their own skin. Those people are dynamite, very easy to want to rep."
As the head of the legit department at Bloc NYC since late 2007, Jim Daly reps a wide range of talent from young dancers in the ensemble of today's hottest Broadway shows to classical actors on the stage and screen. Jim has worked as a Talent Agent, a casting director and earned a BFA from the University of Michigan. He was last seen onstage in Off-Broadway's hit musical, Altar Boyz and has a great deal to share with actors from his years of experience.
Here is what Jim Daly has to say about… that all mighty, first talent agent meeting.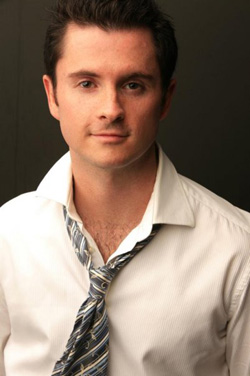 Q: When meeting with an actor for the first time in your office, should they come in with questions already in mind?
It is a little weird when someone comes in and says, "Actually, I have fourteen questions to ask you." All of a sudden they were very present but then they shut down and pull out a pad of paper. I don't mind if they have two things to ask that pertain to my agency and shows they have done their research, but don't ask a whole list of questions that you would ask to any agency. I like to know that someone has done their work and is looking for the best person out there for them, for the best relationship between actor and agent.
Q: What do agents look for during a meeting?
Agents want to get a sense of the person they are meeting with because it is going to be a relationship for a year, hopefully longer. If I am getting a sense of crazy or desperation that's not good. I want to know that this is a person who will be enjoyable to work with and that we will both get something out of it. I look for someone to come in and be comfortable, know where they fit in the industry and what roles they are trying to get. Have a good sense of where you are, right now. Don't come in as non-union and say you should be seen for a new lead on Broadway because you should know that the industry doesn't work like that.
Actors should also have a sense of the questions that I will ask them… Who do you know?, Who do you have a good relationship with?, Where are places you have worked?, Where are you trying to get into?
I have a spiel that I share with actors about how we work here at Bloc. The actor does their monologue or song and then I go into what Bloc is, how long we have been around and what we call, 'our ideal client.' That comes out within the first ten minutes. After I've given you all the information you can't get somewhere else, I hand the floor to you and ask what you want to know. What do you need to know from me to help you with your decisions?
Q: Bloc has offices in LA and Atlanta, should an actor ask about being sent to auditions in other cities?
People do ask that if they will be going in for episodics in LA, and this is how I feel about it. To be a bi-coastal client you have to already have developed some type of presence on the other coast. There are so many actors out there already. They aren't dying to bring in someone whose not in the city. And the turnaround is so fast in this business. So, you are not going to be submitted for Glee because you would have to be in LA tomorrow morning and you can't just send a video.
I tell actors that, "Yes, it is a possibility in the future. But first we have to build you up in this microcosm of the world and then introduce you to the other side to let people know you are available."
Q: When actors see roles that are right for them, should they call their agent about it or leave the job up to the experts?
It's a difficult line to cross. You have to trust that I do not just have you here to build up my client list. If I have you here, it's because I am looking out for jobs that you are right for and I'm doing my best to get your foot in the door; talking you up. The last thing I want is for everyone to call me and say, "Hey, I hear they are looking for a new Glinda in Wicked and I think I'd be great." What I need is for you to add fuel to the fire. Tell me if you've been studying with an assistant musical director on a show. Or, if you used to room with a person in summer stock who is now the assistant casting director for a show. Tell me things that I don't know, that I may be able to use to get you in the door. Anything that is not just obvious and on your resume. Anything beyond your voice, your height and special skills. Also, on the breakdowns I may not know something like the dance captain off hand or the assistant choreographer who you may be connected with. Let me know that.
When it comes to sharing info…
I always prefer an email because the information you share may not come up until two days later when it's time for me to make a push with casting. Then, I need to find out who you know, the spelling of person's name and how long you've known each other.
Q: When it comes to the question, "Tell me about yourself" – what should actors say?
I don't ever ask that question. I might say. "Tell me where you feel you are at right now in your career and where you want to go. Tell me what you are passionate about, where you are working now and where you want to see yourself in a year." That gives me a sense of the actor and they are very present when they answer. The question, "Tell me about yourself" is so broad it can cause an actor to say, "Well I went to school here." But agents need to know where are you right now. With the help of an agency, what are you hoping to achieve?
Q: Should an actor ask how to best communication with you and how often?
Sometimes I bring that up in our meeting and sometimes not. It is really tough if someone calls me every time because calling makes you stop whatever you were doing to talk to the person. If you have something going on, shoot me an email. I am so on top of my emails. If I am not finished with what I am currently doing, I keep the email open on my screen so I can get back to it in thirty minutes. We pride ourselves on getting back to everyone and having an answer at Bloc. An actor wrote me back yesterday and said, "You've now won the award for quickest agent I've ever had" because I saw the email, answered it and sent it back. I always do my best to make sure that people know I hear them. I want people to know that I value what they want to share with me. It's just that a call interrupts. So, leave phone calls for emergencies, for if something is happening right now.
Q: If you met an actor at an event and showed interest, how should they follow up with you / check in to see if you want to meet with them?
The best things to share is what work you are getting on your own and who is calling you back. I want to hear that you got called back for White Collar or got called back in by Tara Rubin. These kinds of things mean that those people know who you are, that you are out there hustling, doing your job and pounding the pavement on your own. That you are just looking for an agent to team up with. Especially let us know about a call back because it means you are doing something right. It means there is another person out there who is a fan of your work and maybe we should revisit calling you in. If we didn't hit it off the first time, it isn't going to change my mind. But if I'm teetering a bit, if I liked someone a lot, it may.
A casting director told me years ago, "It's ok to just be a fan. You don't have to rep everyone you like. You can just be a fan of their work." That really changed how I view things. When someone moves me in an audition, I have to ask myself if I think the agency is right for them. Usually, I sleep on it and if I'm seeing breakdowns the next day and still thinking of you, then I have to call you in. If I am still thinking of what you would be like as a client and how we would work together, that's a good thing.
Q: Should an actor ever ask why they interested you? Why you called them in for a meeting of possible representation?
That's almost like asking why someone is attracted to you in the dating world. It could be the craziest thing where you thought you looked bad that day but there was actually something so real about you. It's so subjective.
Q: Are there any specific questions that you don't like to hear?
What I don't like is, "Where are you going to put me? How do you see me?" Usually, I've seen one monologue. I can tell them some things from first glance but I am going to build my knowledge of you over time and through feedback from casting directors who share where you really do shine. You may think you are a star in the contemporary play world but you are really a stronger commercial candidate. I get a sense of you over time for where you really do stand out.
To start, I am just looking to get you opportunities. My job is to open as many doors for you as possible. One of the really exciting things about coming to an agency like Bloc is that it gives you so many kinds of opportunities. I left the University of Michigan musical theatre department and came to New York with a very narrow view of what I wanted to do. I wanted to do musical theatre. I didn't have an agent for the first couple of years, I didn't even try to find one. I just wanted to audition for musicals. But coming to a place like Bloc, once you audition with us and we have signed you across the board, you can just as easily be going out for a commercial or TV. As long as you have some of the training and the talent, then I can get you out there and see how you do.
Also…
Don't ask, "What types do you represent? Do you have anyone like me at your agency?" We just built a new website and are filling it with all our clients. You can get a sense of what kind of clients we have by going to our website. That would make sense for anyone to do before meeting an agent. And ask around. See if any of your friends have worked with us. A lot of people know of me or have worked with me and you can ask what their feeling is. Or you can ask a casting director that you've worked with. That will give you a good sense of who to avoid and who everyone has a good feeling about. I think a big part of my job is building and maintaining that relationship with casting directors and I believe they would say, "Jim is fantastic and I really like working with him." And you can find all that out before you walk in the door.
Q: What is the best way for an actor to walk into a meeting or audition?
This was told to me back in college… Walking into any of these rooms, especially into an audition, is like you are hosting your own party. It's like the accompanist is there to play for you and the people behind the table are who you've invited. You bring the energy into the room and it is your chance to entertain the guests. The only thing that will stop you is if you are not prepared with your material. If you feel prepared and can entertain the guests, the whole vibe of the room changes.
The same thing with meetings here at Bloc. If you walk into the room and are not feeling confident about what you have to offer, or it is a new song or monologue for you, the cracks start to show. Why would you waste an opportunity when it could be something great? It is all about the mindset. We are all just trying to get the job done and would love something natural and wonderful to happen from it.
This job can be so rewarding and so much fun. For my clients, I am their biggest cheerleaders and celebrate with them because I know it is a big deal in their life.
Q: From your personal experience performing in Off-Broadway's hit musical, Altar Boyz, do you have any words of advice to share with actors?
Because I had to swing the show, it could never be perfect. It was never muscle memory. I knew the choreography but instead of hitting it on three I might hit it on four and I was always in my brain about it. I grew up a perfectionist and this show didn't allow that for me so it was a stress in the beginning, that I could never get cemented and be perfect all the time. But watching some of my cast mates, especially one in particular, there was a sense of play. It was not prefect every night but it was different. And because I couldn't expect perfectionism, once I dropped that need, I was able to stay more present and play with the boys around me in that show. I dropped the "it has to be" and learned to just be in the moment and fun.
We are not brain surgeons. We are here to entertain people and put on a show. That was a great gift to learn and leave the biz with.
It is a gift to be a working actor. There are so many people in the city. That's also how I feel about auditions. People are like, "I can't believe I wasn't seen for this role," and I think every audition and appointment is a little gift because casting has got a million people that want that time slot. If they think you're so right for it, that your necessary to be seen by the creative team, that is a gift every time one of those come through. It is not something you should expect. It is something you should be proud of.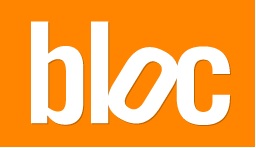 Proudly, Bloc Talent Agency works with actors, singers, dancers, choreographers, and extreme athletes for feature film, episodic and commercial television, live stage and theatre performances, industrials, music videos, and print. With sister offices in Los Angeles and Atlanta, Bloc specializes in all areas of the performing arts.
For more information on Bloc please visit nyc.blocagency.com
Thank you to Jim Daly for sharing such inspirational and helpful meeting confessions