Richard Lawson went from military war soldier to actor to founder of Richard Lawson Studios where people come to learn the business of acting which includes traditional scene study, exercises, audition classes, on-camera instruction, filmmaking and business administration.
Based out of Los Angeles, CA, Richard Lawson has an acting career that spans five decades. Richard offers us some great advice for actors of all ages!
You'll recognize Richard from, well everywhere, including movies such as Poltergeist, the soap opera All My Children, the mini-series V and the play No Place to Be Somebody.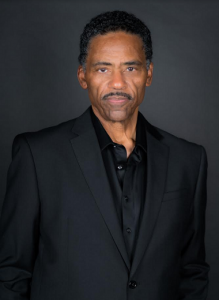 Thank you for serving our country during the Vietnam War, where you were injured. Tell us about your experience and how you were wounded. What life lessons did you learn from your time in the military?
I landed in Vietnam January 1st at 12:01am 1968. So I landed right on the new year. I really thought I had landed in hell because they were celebrating by shooting machine guns with tracers, but nobody said that this was a celebration. So it just seemed like all hell had broken loose. I stayed there for a year. I was a vac out of there in December of 1968 and medivaced because I had gotten an eye infection that was pretty bad because I wore contacts. It caught up with me. I didn't have an injury from bullets or anything like that, but I would say that one of the most valuable things that I learned, which right now is the subject of a project that I'm putting together – what I learned was that under the duress of war, that people from different backgrounds, will ultimately put aside their personal considerations, their ethnicity, their gender, and other things because they all need each other to survive. And we all had the same basic needs. We need to eat and nourish ourselves. We need to be and stay clean, take care of ourselves and we have the need to connect with other human beings. That in itself was really it, it sort of took away all the considerations of where somebody was from and what they look like. So in my unit, there was a black man from the Brooklyn. There was a white guy from Mississippi. There was a Latinex from Texas. There was a Chinese guy from San Francisco. I was from Oakland and there were other people from other parts of the country, but our social training went away for a more important and a higher kind of connection. And that was that in order for us to survive, we had to be connected as a unit and apply our training. I learned firsthand that it is possible for human beings to put aside a trained behavior that they learned from childhood that make them bypass the human elements the human aspects of beings, like compassion, empathy of love, patience, affinity, those things that, certainly exist in children. And we clearly see it in children because they don't have learned behavior like that, that, you know, they have other things as kids, but theirs is a cleaner, less complicated exchange. I saw that less complicated exchange in the unit that I was in. And particularly because I was a combat medic. And so therefore I was the one that had an interpersonal relationship with people. I was concerned about their well being and how they took care of themselves and where they were taking care of that wound or not. And that gave me an insight into, on a personal level with people that I was able to see the humanity that exists in all of us before it's trained out of us. And so Vietnam was a wonderful experience in regards to what it taught me about being a human being. I will always be grateful for that, even though every day, it was a question of whether I would survive the next day or not. So that was really kind of my Vietnam experience.
You continue to have an extraordinary entertainment career, which has spanned almost 50 years. Now you run the Richard Lawson Studios where you empower actors to develop the skill and gain the techniques necessary to create the evidence needed to fulfill their dreams. What dreams have you helped fulfill?
I think one of the most important aspects of dream fulfillment, or dream weaving is how I like to look at it, is the fact that I have helped people find their purpose, which is probably one of the most enlightened things that someone can connect with. When someone is connected to their purpose, they are connected to their North star and that does not go away. It informs you, it guides you, it inspires you. It empowers you to really serve something greater than yourself, and that is other people. And so throughout the last 40 years of teaching and 50 years of me being in the business, (I started in 1969 so technically this is my seventh decade of being in the business – meaning 60s, 70s, 80s, 90s, 2000, 2010) – for the last 40 years, I have helped to empower people to achieve their dreams by helping them connect with their purpose, and then helping them to create a structure about how to actualize and manifest that dream. To me, there's really nothing more powerful than that. It's the same mission that a preacher has or somebody who is a Reverend and is dealing with ministering to a group of people. You're helping to find their spiritual purpose in life. And for me, I am helping people to connect with their spiritual purpose, but their creative purpose and their emotional purpose and their psychological purpose. And when you see that happen in people, there is nothing greater than that. I realized in 1969 that this is why I was put on this earth — to empower people, to achieve their dreams through helping them connect with their purpose.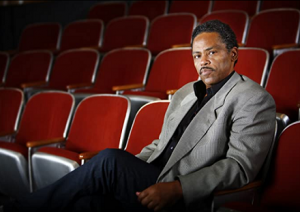 Your studio teaches classes to all ages. How is it different teaching a young performer vs. an adult performer?
The same thing applies. It's just teaching a young performer. There are less filters in the way, teaching an older person. They have to get through the complexities of their life, the circumstances in their life — with a young person they don't. They don't have those filters or if they do, they're not necessarily formed. They are still clay and they can be encouraged to dream bigger and to think outside the box and to be childlike in their creation. And ultimately I'm doing the same thing with adults — trying to take them back to their childhood, creativity, think outside the box and to greatly imagine. So it's really kind of the same process. I teach the young people the same thing I teach the older people, a person's dream. Then I help them to get on track and to achieve their specific dream.
What's your definition of a successful actor?
A successful actor is somebody who is connected with their reason of why they are a creative, why they're having fun doing it, and directed to their purpose. The moment I realized that this is what I was put on this earth to do, I was successful at that moment. I have been successful for 53 years. It has nothing to do with money, fame, fortune, or what kind of house you live in; in the exterior it's in terms of understanding that on the interior, internally I am fulfilled. So therefore I am successful.
Your first first professional job was in the national company of No Place to Be Somebody with Ben Vereen and Philip Michael Thomas. How'd you hear about the job? Did you audition? You went on to direct a future rendition of this play, as well as others. What made you want to direct?
I was understudying in a play call, One Flew Over the Cuckoo's Nest, and I heard about the audition for No Place to Be Somebody. They were replacing the original company in San Francisco and the company that won the Pulitzer prize for the company that did it off Broadway in New York. I auditioned. I got the part of Mel in the San Francisco company. We became the national company and with Ben Vereen and Philip Michael Thomas. Then Philip and I expanded and they kept the production in San Francisco. And then we went and opened a production in Detroit and Philip and I went to Detroit and Ben stayed in San Francisco. I was in that play for a year between San Francisco, Detroit and Baltimore. And then after Baltimore, I moved to Los Angeles. I loved that play. When I had the opportunity to have my own theater, the play was one of the things that I wanted to do, because it was the 50th anniversary of No Place and I wanted to do a production here. So I directed a production. Over the course of the entire, my entire history with No Place, I played Mel Gabe, Johnny and Sweets Crane.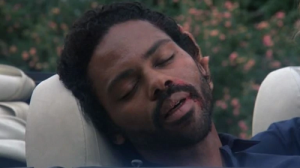 From plays, to films and television, you've done it all. What's it like being in a production with less experienced actors?
Everybody has something to offer and something to give. I find the good and I praise it and, and I work with whatever people give me. It's not my job to judge or to feel that I am superior. It is my job to take what's in front of me and do my best and forget the rest. I accept the director's choices, I just make sure that I get mine in and that is a conversation and a communication. If I have a chance to support somebody to be more comfortable and to trust their own choices, then I offer that if it's asked.
You played the father of your real life actress daughter Bianca Lawson in Saved by the Bell: The New Class. What was it like acting beside Bianca?
Bianca studied with someone else and I wanted her to, because I didn't want her to deal with the pressure of a father daughter relationship and then coworker relationship. She studied with a wonderful teacher named Gloria Gifford. I put her with Gloria. It was wonderful working with her. Bianca is such an amazing actress and even a young professional that I had to continue to remind myself to not stand there and admire her work while I was working with her, but to get in the ring and really, you know, go toe to toe with her, because she is formidable. I've worked with her twice, on Saved By the bell and also a show called For The People where I played her father.
Today Bianca has developed into such a wonderful artist that she really is my favorite actor today. And I don't say that with any kind of nepotistic viewpoint. She's just wonderful on Queen Sugar. She is one of the most patient people. The mark of a great actor is how they make you feel when they're not speaking. And when she's not speaking, her life is full and you're interested in it and you're concerned and you care about what's going on inside her soul. Her subtext is so alive that it's just amazing. So she's my favorite actor today.
Martin Casella, Beatrice Straight & Richard Lawson,  in Poltergeist
You've been in countless films, one of them being the 1982 horror movie Poltergeist directed by Tobe Hooper. Did you have any idea, at the time, how Poltergeist would become a cult favorite that's still talked about today? Please share some behind the scenes on set stories.
It was great working with Steven Spielberg and Tobe Hooper. It was a wonderful experience, because everybody on that set was incredibly talented and creative and it was really one of the most unforgettable experiences in terms of working on that movie. People thought it had a spell on it because two of the people who were in it got killed and I was in a plane crash, so with my near death experience people thought that it was cursed. I can't say that it was cursed but it's certainly unfortunate that those two young people had to pass [Heather O'Rourke and Dominique Dunne] at such an early age and I was very fortunate to be able to survive the plane crash so for that I'm grateful. It was quite a fun set, and all the people were amazing.
You created the part of 'Lucas Barnes' on the soap opera All My Children. Soap operas are known to have a quick schedule, usually only doing one or two takes and sometimes having a different Director each day. Were there cue cards? How did you learn your lines so quickly? Or was there a lot of ad libbing? Was it hard to have a different Director? Back in the day, working on Primetime was a dream. What was it like transitioning from Daytime to Primetime?
It was really taking a risk because I had never saw soap operas in my career as something that I really wanted to do. It is actually a great training grounds for everything, for acting, because you get the material, you have to consume it quickly, and you have to put it back out with a real sense of possession and confidence and certainty. You have to make strong choices and you got to go with it, you rehearse it in the morning and you shoot it late morning into the afternoon. There are a lot of pages and a lot of words so you have to learn your lines. It trains you to consume material quickly and to put it back out there. So it's a wonderful training. You only get one or two takes, yes, that's true and yes, you were working with a different director every day because every show is a kind of a movie in and of itself. It was wonderful training. I was on it for two years. I only wanted to be on it for two years. The work experience is different in the sense that it's so fast. Every day is a new episode, if you will. So when you tune in on Monday's episode of, of All My Children, that was shot in one day. Not the day that you're looking at it. They have stuff in the can. So when it comes up, it's probably a week or two later because they have to edit it and they have to clean it up and they have to do the music and all that stuff. So it's a minute before you actually get to actually see it. You're shooting an episode every day so you're learning new material and you have front burner and backward burner storylines.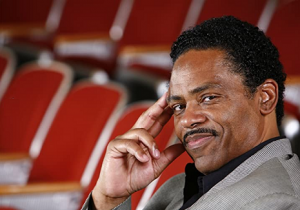 The front burner storylines are the storylines that are hot, as in those people are intense. Their work is intense and some people are extremely challenged, like this wonderful actor on All My Children, David Canary. He played twins, brilliant, brilliant actor. And the twins that he played were so different. When he played the slow twin, I didn't even recognize him in the hallway. He looked like somebody who was in the wrong building. But he was a fantastic actor and he would have as many as like 40 to 50 pages of dialogue. And he would remember that. So it's actually great training for somebody who's coming up in the game and has long successful careers working in soap operas, where they work 20, 25, 30 years. Susan Lucci who was famous on my show was nominated for an Emmy 19 or 20 times. Then she eventually won one. Soap operas are a great experience for an up and coming actor.
What advice do you have for people over the age of 50 who are looking to start their acting career?
Dreams don't have expiration dates, go for it, study.