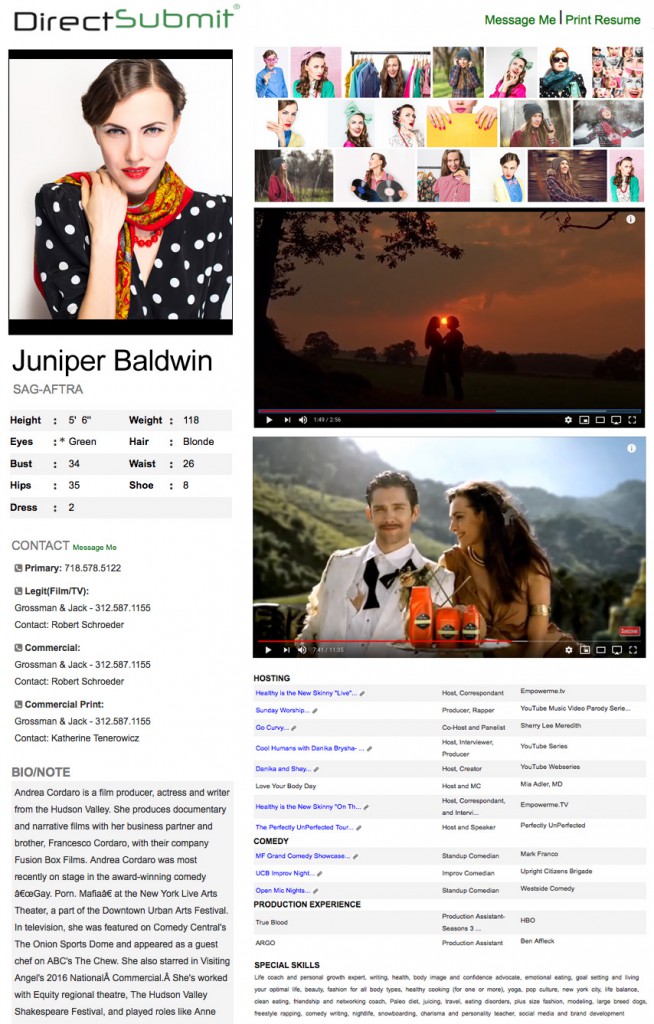 Have your Actors Resume & Monologues Reviewed by a Professional – Free
If you are new to the acting business, you really need to start off right to have the best chance of getting jobs right away. Every Actor's path is different, but being a professional actor first requires talent to compete with professionals who have more experience.
Get a quick Resume Review from a talent expert to see:
– What's needed on your resume
– Things to Improve
– How you did in your Monologue Reading
This will be requested on the submission page. You will self-tape your reading on your phone and add the YouTube Link when you DirectSubmit.
Click here to get your Resume Graded. If you don't have yours on DirectSubmit yet, you will be prompted to add it on the details page.