Times have changed – expectations are raised, which means that it takes a lot of work to land roles in film and TV these days. Scripts need to be memorized. Characters need to be fully developed. And, walls need to come down!
In fact, to truly stand out, each audition should be treated as a performance, shares Casting Director Harley Kaplan.
To help NYCastings members reach this polished level, we sought advice from those who recently succeeded at getting accepted into the acclaimed Sundance Film Festival.
First up, Lindsay Pulsipher
Lindsay attended Sundance 2013 with THE RAMBLER, and 2012 with THE OREGONIAN – both by Calvin Reeder. She also recently appeared in HATFIELDS & MCCOYS as Roseanna McCoy, and TRUE BLOOD as Crystal Norris.
For Lindsay, turning auditions into performances means being out of control, and being free to the moment.
For me, that's what I've done for almost every job I've ever gotten, shares Lindsay Pulsipher. You have to free your mind. And, I also like to visualize a lot. I look at my characters in third person as if I am observing their movements and behavior. That seems to get me out of my own personal self, and allows me to get into the character.
I did this mini-series the HATFIELDS & MCCOYS about a year ago, and I wanted that job more than any other job. The script was fantastic. The cast was fantastic. I went in wanting it so bad, and sometimes I think actors freak themselves out thinking I have to have this part.'  So, I allowed myself to let go of all that. I allowed myself to be as vulnerable as possible and just play in the moment. I took my walls down and didn't control the situation. 
You surprise yourself when that happens, says Lindsay. You don't contemplate what is going to happen. You are like, Whoa. That came out of left field. I didn't know that would happen.' And, that is what I love about acting.
When going in for TRUE BLOOD, I had planned out in my head what I was going to do. But when I went in the room, Alan Ball was there and Ryan Kwanten. Ryan threw me a curve ball right out of left field and everything I prepared went out the window. It was like I was brand new to the script, I forgot everything I learned. And, I think that worked for me. I got the part. I allowed myself to cry and laugh a little. I cried in moments I wasn't expecting to, and that is a nice feeling. You are not creating the character, it is creating you. That is how I like to work. That is when I feel the most creative.
To stand out in auditions, you have to let go of that control, be loose and open, says Lindsay.
Sometimes a director throws something out to you that you didn't think of, and it opens up a new world of what you can play with. I love when that happens.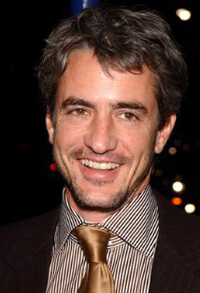 Actor Dermot Mulroney…
Dermot Mulroney has appeared in over 80 titles! You have seen him in major projects including POINT OF NO RETURN, COPYCAT, MY BEST FRIEND'S WEDDING, FRIENDS, ABOUT SCHMIDT, THE GREY, NEW GIRL, ZODIAC, and you will see him in the upcoming film STOKER with Nicole Kidman.
At Sundance, Dermot attended with his film THE RAMBLER – in a role unlike any he had ever done before. Dermot Mulroney is constantly upping his game, and he believes that you can too!
I've always approached acting as a learning experience, shares Dermot, you try and get better at it, as you go along. And, in the last couple of years, I have tried double hard to be really good in the movies that I've done. I don't take anything for granted. I have always been on time and prepared. Now, it is more that I have shifted closer to being intense, and I think that really helped in acting.
In preparing for his role in THE RAMBLER, Dermot explains it is a really unique film. I have never seen anything like this, nor have I been in a movie like this. I felt like the strongest choice was to leave the character as written, to just deliver. A lot of times I had to deliver without any narrative. It did require a different approach. Half of the characters in this movie don't really exist. So, it requires a whole different viewpoint to approach this character. 
In approaching auditions, Dylan admits that these days, roles are getting harder and harder to get – even as a veteran.
To prepare, he learns every single word. Instead of holding the page, you have to memorize it, he shares. Now, to me, not learning the lines is unacceptable. Do the work, prepare, and read with someone beforehand. I do that with an actor friend now, and it has made a huge difference. 
To reach an A-Game level of auditioning, Dermot also suggests that you have to be in the moment.
I just did this great role in that famous play AUGUST: OSAGE COUNTY with Meryl Streep, Julia Roberts, and Chris Cooper. Juliet Lewis and I played the couple. I came in with some ideas. The scripts is very clear of who my character is, it is a famous part of Steve Heidebrecht. It was a thrill to win that role. I had to go in and fight for it several times. I thought I had a really good plan, an interpretation of what that character should be, until I was in scenes with extremely good actors – like 16-year-old Abigail Breslin. Then, it just takes on its own life. The scene I had been preparing was very different.  You can prepare for anything, but be ready to be in that moment. You have to be flexible with how you envision the scene. You have to adjust on the fly. Be ready for anything.
Director Drake Doremus – shares his take on auditions!
Drake Doremus – known for directing LIKE CRAZY, DOUCHEBAG, and SPOONER – premiered his movie BREATHE IN at Sundance 2013. NYCastings caught up with this talented filmmaker during his exclusive appearance at an event hosted by Chase Sapphire Preferred® 
I am very involved in casting, Drake shares. That is almost as important as the script itself.
To stand out at auditions, Actors need to just be prepared and be OK with failing, Drake says. It is OK not to succeed every take. It's OK to fail because eventually, if you fail, something great will happen.
In casting BREATHE IN, Drake shared one specific example of how to create a performance caliber audition.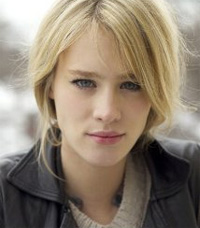 Mackenzie Davis is a newcomer in this movie, he says, and she came in to the audition dressed like the role of Lauren. She was dressed like her, and acted like her. She embodied the character all the way through. She really went for it. 
For actors hoping to learn how to nail auditions at this master level, Drake lends some solid advice on how to breathe in and make that happen.
Just relax, Drake says. Give it time, and never give up.