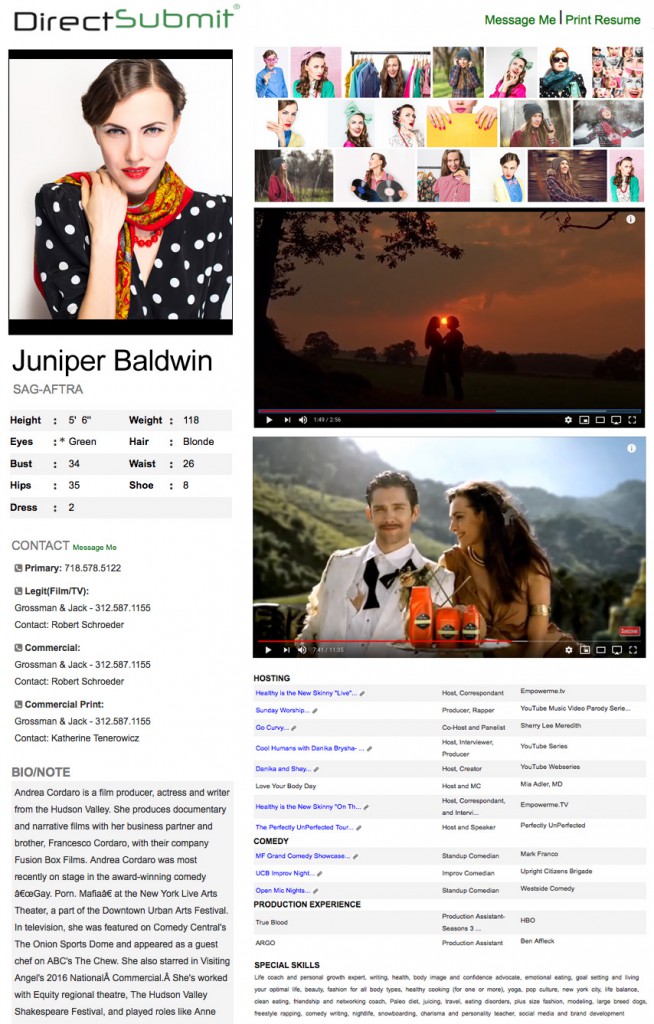 Resume Reviews – Get Hands-on Written Reviews of your Resume, Photos, Reels and  Self-Taped Recordings.
If you are new to the acting business, you really need to start off right to have the best chance of getting jobs right away. If you're experiences, it can't hurt to have a fresh perspective on your resume from an expert.
Every Actor's path is different, but being a professional actor first requires talent to compete with professionals who have more experience.
Get a quick Resume Review from a talent experts to see:
– What's needed on your resume.
– Things that could be Improved.
– How does your Reels look. How did your Self-Taped Monologue or Scene look. 

We have a revolving group of Agents, Casting Directors and other pros conducting these Resume Reviews.
Click here to see who's Guest Reviewing now
Click here to get your Resumes Reviews by the DirectSubmit staff to prep for the Guest Agents and Casting Directors