There are many different careers in the acting industry. Some of the most common actors and actresses work in Television, Film, Theater, as TV/Radio presenters, do Voiceovers and work as Stunt Performers. Each of these careers has its own unique set of skills and requirements.
Actors and actresses typically need to have strong acting skills and be able to perform in front of a large audience. Voiceover artists and TV/Radio presenters need to be able to read aloud and have a good understanding of language and grammar. Stunt performers need to understand safety.
Even though there are many different acting careers, a lot of the skills needed are common within each career, so I will not point out the obvious every time (such as memorizing lines).
There are also other careers in these fields, such as Directing, Producing, Design and Technical Engineers. We'll save these for upcoming articles so be sure to subscribe and keep checking DirectSubmit / NYCastings for more related articles.
TELEVISION
In recent years, the number of actors working in television has increased dramatically. This is due in part to the growth of cable and satellite channels, as well as the popularity of streaming services such as Netflix and Amazon Prime. Actors who want to work in television need to be prepared for long hours and a lot of competition.
"It's a lot of work," said Tom Hanks, an actor who has worked in television for many years. "You have to be very disciplined."
Hanks said that actors need to be able to work long hours, often on weekends and holidays. They also have to be willing to travel.
"You have to be prepared mentally and emotionally for the role you're playing," Hanks said. "It's not just about memorizing your lines.
Actors, be sure to read this DirectSubmit / NYCastings interview with actress Victoria Cartagena, who you will recognize from such series as Gotham and Batwoman. Victoria teaches us how to make a memorable character. Good stuff!
FILM
From big-budget blockbusters to low-budget independent films, actors are the heart and soul of the movie-making process. And while it may seem like all fun and games, acting is hard work. Here's a behind-the-scenes look at what it takes to be an actor in film.
It takes more than just good looks and talent to be a successful actor in film. It takes dedication, commitment, and a willingness to put yourself out there. auditioning for roles can be a grueling process, and even once you land a role, the hours are long and the work is challenging. But for those who make it their life's work, acting in film is an incredibly rewarding experience.
There are few things more satisfying than seeing your name up on the big screen or hearing your voice come out of a character's mouth.
Take a quick look at the DirectSubmit / NYCastings interview with film actress Karen Obilom titled Black Actors, Don't Give Up!
THEATER
So you want to be a theater artist? It's a great career choice! Theater actors need to be able to perform in front of a live audience and have strong public speaking skills.
Theater artists have the opportunity to work in many different settings, often with very creative people. They also have the chance to perform for and interact with audiences of all ages.
There are also many different types of theaters, from large regional companies to tiny fringe theaters. You'll need to do some research and find the right theater for you.
Working as an actor in theater can be a very rewarding experience. It can also be a lot of hard work. Here are a few things you should know if you're thinking about becoming an actor in theater:
1. Acting is not just about memorizing lines and saying them on stage. It's about creating a character and bringing that character to life. To do this, you need to be able to connect with the material and understand what the character is going through.
2. Theater is all about collaboration. You'll be working with other actors, directors, writers, and technicians to create the production. It's important that you're able to work well with others and take direction well.
3. A successful performance is all about creating an emotional connection with the audience.
Even though the Broadway show Jagged Little Pill closed due to the pandemic, actress Morgan Dudley who played the rebellious, bisexual teen lead, has a lot to offer when it comes to auditioning. Read the DirectSubmit / NYCastings interview with Morgan Dudley to learn about determination and courage.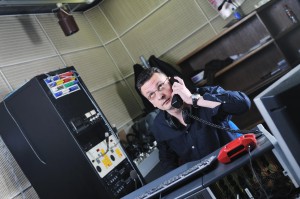 RADIO
When it comes to working as an actor, radio can be a great way to get started. Not only is it less competitive than television or film, but it also allows you to hone your skills and build up a portfolio.
That being said, there are a few things you should keep in mind if you're thinking about pursuing a career in radio. For one, it's important to have a strong voice. This means not only being able to project well, but also having a clear and distinct diction. Additionally, radio acting often requires a lot of improvisation, so being able to think on your feet is key.
Finally, remember that radio is all about storytelling. Whether you're performing in a comedy sketch or reading a dramatic scene, the most important thing is that you captivate the listeners and transport them into the world you're creating.
I don't know about you, but when I think of a Radio personality, Howard Stern immediately comes to mind. For those of you not familiar with Howard Stern, you can see clips on YouTube. Caution: Howard Stern is considered a "shock jock" as some content is not suitable for children – or perhaps anyone.
Some quick background: Howard Stern is an American radio and television personality, best known for his radio show The Howard Stern Show, which has been nationally syndicated on Sirius XM Radio since 2006. Stern first gained notoriety in the 1970s as a disc jockey on the radio station WXRK in New York City. He was fired from several jobs before landing at WNBC in 1982. In 1985, Stern began his successful 20-year run at WWOR-FM.
Stern's show became syndicated to 60 radio markets across the United States in 1987 and reached its peak audience of 20 million listeners a week by 1994.
Today, Howard Stern is still broadcasting on Sirius XM. So you see, you can have a very successful career in radio!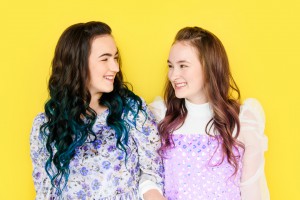 VOICEOVERS
Voice acting is a form of acting where the actor uses their voice to provide characterizations for characters in various works, such as animations, video games, audio books, and more. While some actors are able to do voice overs for multiple characters, others specialize in just one.
Some well-known actors who have done voice overs include:
Tara Strong – She is known for her work as Timmy Turner in The Fairly OddParents, Twilight Sparkle in My Little Pony: Friendship is Magic, Raven in Teen Titans, and more.
Hank Azaria – He is known for his work on The Simpsons as Moe Szyslak, Apu Nahasapeemapetilon, Chief Wiggum, and more. He has also done voices for other shows such as Family Guy and Futurama.
Teenage sisters The Glow Girls, Cassie and Sabrina, are very successful voiceover artists. If you are a child actor or have a child who wants to get into voiceovers, check out the DirectSubmit / NYCastings interview with The Glow Girls!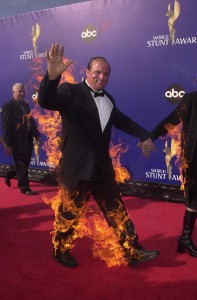 Stunts on the carpet at the 2nd Annual World Stunt Awards, Barker Hanger
STUNTS and DOUBLES
Actors are known for their on-screen performances, but what about the people who help them look so good? Stuntpersons are an essential part of the film industry, working tirelessly to create the impressive and dangerous stunts that audiences love.
Though they may not be as well-known as the actors they work with, stuntpersons are highly skilled professionals. It takes years of training and practice to become a good stuntperson, and even then there is always room for improvement.
Working as a stuntperson is not only physically demanding, but it can also be emotionally taxing. Stuntpersons must be able to put aside their fear in order to perform their job properly, and this is not always easy.
Despite the challenges, being a stuntperson is a great experience.
You may have heared of a movie called The Matrix Resurrections starring Keanu Reeves, or a series called Westworld, or Star Trek. Well, stuntperson Matt Berberi is part of the stunt team that helped train the actors. Read the inside scoop on stunts with Matt Berberi right here on DirectSubmit / NYCastings.
ACTORS, ALWAYS KEEP THESE TIPS IN MIND
Working in show business can be the ultimate career. You get to work with actors and actresses and help bring a story to life. It can be a lot of fun, but it also requires a lot of hard work and dedication.
1. Don't be afraid to audition. The more auditions you go on, the better your chances are of getting a role.
2. Be prepared for rejection. Not every audition will result in a role, but that's okay. Just keep trying and eventually you'll find the right fit.
3. Be professional. Once you land a role, remember that this is your job and act accordingly. This means being punctual, prepared, and respectful to your fellow cast members and crew.