Learn about the acting business from the volume of stories and articles below. Learn about the Business side of Acting, Acting Techniques, how Casting Directors work, what Agents are interested, how to make your Acting Resume, Headshots, how to dress for Auditions and so much more. Enjoy!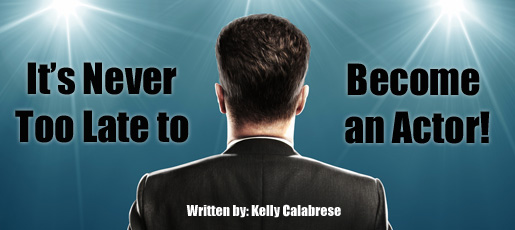 Over 40? Over 50? Over the grind of corporate life with a desire to finally pursue your dream of becoming an actor? As long as you're ready to fully commit, a late start doesn't matter. You simply need the ability
...
NYCastings – voted #1 most effective casting site by our Working Talent!
NYCastings lets Actors, Models, Singers & Dancers (Kids to Seniors) Direct Submit themselves to Film, TV, Theatre, Commercial and Print Casting Calls & Talent Agencies. Including Kids Casting Calls, Teen Casting Calls & Baby Casting Calls.
Find 2017 casting calls in New York, Los Angeles, Atlanta, Chicago, Seattle, Austin, Huston, Miami, Orlando, Knoxville, Nashville, North Carolina, South Carolina, Washington DC, Philadelphia, Detroit, Boston, Las Vegas, San Francisco, San Diego, New Orleans, Connecticut, and other states.
Casting Directors can find: Actors, Models, Dancers, Singers, Voiceover Artists, live acts, Circus, Brand Ambassadors, Improv Troupes and Real People.
New York is the Mecca for those looking to break into theater and acting. However, just showing up in the city isn't enough to land you that big break. You need experience and a place to find casting listings. Fortunately, there are many cities that have movies and theater productions and they list their casting calls for actors with us.
Whether you need to find auditions for child actors or you want something for adults, we have the listings in many cities. You can work in the Big Apple or find a job in Hotlanta. One acting job will lead to the next, so check out our listings today.